Local Expert Antiques Guides:
At The Antiques Diva© & Co our team of antiques and flea market local expert antiques guides know the markets like the back of their hand. Our job is to help clients find the exact market that has what they are looking for – maximizing their time, translating, negotiating, and coordinating shipping your antiques home, either using our in house international shipping services or liaising with your own 3rd party shipper to provide turn key solutions for all your international antique buying needs. We save our clients time and money by custom planning their visit to the antiques markets and warehouses, and helping negotiate their purchases. ~ Toma Clark Haines, Chief Executive Diva
Toma Clark Haines is The Antiques Diva®
Toma Clark Haines is The Antiques Diva – Chief Executive Diva of The Antiques Diva & Co European Tours. An American who has lived abroad since 2000, it has been said that Clark Haines is conquering countries faster than Napoleon.  Working with a team of locally-based agents, The Antiques Diva & Co has become Europe's largest antiques touring company, offering customized antiques buying tours in 14 countries in Europe and Asia to both tourists (mere shopping mortals) and the trade (antique dealers and interior designers). Her favorite part of her job is stocking client's stores across the pond and creating new trends in home fashion.  When this stylemaker is not on a buying tour Clark Haines is also a freelance travel and design writer, an international public speaker, an interior decorator and social media guru.  She is a champagne connoisseur, a vintage Chanel addict and her hobbies include driving fast cars and gourmet cooking.  Traveling extensively for work, she divides her time between her home in Berlin, Germany, and traveling in each of her company's tour countries. Her greatest challenge in life is remembering when she wakes up each morning whether to greet the day with a Buongiorno, Bonjour, Guten Tag or simply Good Day!
ANTIQUES DIVA® HEADQUARTERS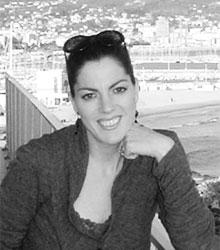 Barbara Irigoyen – Berlin
Barbara Irigoyen is the Office Manager at The Antiques Diva & Co. She is often the first contact clients have with our company when they make an inquiry. She loves PR projects, doing research that can help attract new customers and she is very happy to see the company grow internationally with a structure that will benefit all involved. Barbara grew up in Monterrey Mexico, where she studied International Business and worked in HR and Marketing before getting married also to a Mexican.  Then she became a citizen of the world, accompanying her husband to several destinations including Jakarta, Istanbul, Karlsruhe, and finally Berlin where they've lived happily the last 8 years. She loves cooking at home, going to the cinema, and good music. Traveling and discovering new places is also a passion. She enjoys interior design – seeing beautiful things and beautiful rooms. When possible she likes to play tennis and golf. With a 5-year-old daughter she needs a lot of energy so she started doing Qi-Gong about 2 years ago to keep her energized.
Andrew Skipper – Berlin
Andrew Skipper is our Creative Consultant, working both in the USA and throughout Europe. With a background in antique dealing, interior decorating and event design, Andrew understands and loves all the things that make up The Antiques Diva & Co. He brings experience with writing for numerous publications along with his role as an on-camera Lifestyle Expert for TV stations in the Midwest of America where he is originally from.  Andrew enjoys wearing many hats, whether that means working with vendors on sourcing products, helping clients on tour, or managing social media content behind the scenes at Diva Headquarters. His favorite part of working with The Antiques Diva & Co is traveling and meeting interesting people from all over the world.
Danielle Pelletier – Paris
Danielle Pelletier is one of our Paris Diva Guides. She was born and raised in Paris and has spent her entire life going to the famous Paris Flea Market. And while she's always loved antiques, she graduated with a law degree and also worked as a journalist. Having lived internationally as well in both Canada as well as Switzerland, Danielle thinks with a global perspective understanding both our clients as well as the local culture in France. Whether she's leading an Antiques Diva Tour or simply shopping for herself, you'll find her each weekend at the Paris Flea Market. As a result she has many friends who are dealers – and that inside connection gives our Antiques Diva clients an edge when shopping the fleas. Perhaps harking back to her days as a lawyer, Danielle's top skill set is her art of negotiating. Danielle is by nature a collector and her home is beautifully decorated with pieces picked up over the years at the Paris Flea Market. Danielle's passion is antique perfume bottles – she loves Baccarat as well as Marcel Franck who was the largest perfume bottles maker until the 1990's.
Jennifer Balmadier – Paris
Jennifer Balmadier is one of our Paris Diva Guides. She is a native to Boston, however she traveled to France most of her life helping her parents shop for their antique store. On one trip while attending a French friend's wedding, the fates aligned and she met the Frenchman she would marry… You'll have to have her tell you how if it weren't for her mother-in-law, she might have married a French Duke instead! Utterly smitten,  Jennifer gave up her career in insurance in Boston and moved to Paris for love. Her life story is romance on a plate. Once living in Paris she returned to her roots, sniffing through flea markets finding trinkets and treasures helping to buy for her parents, doing personal shopping which led to her becoming a Diva Guide. Her particular passion is vintage fashion (she got her first Hermès when she was 13 years old!) and she knows every vintage Chanel shop in town! She's also wonderfully down to earth and has a dry humor that will have you laughing before you even hit the shops. She loves nothing more than sharing with Diva clients the ins & outs of Paris, teaching them the metro, telling them where to go to shop, wine or dine (or not) and letting clients know inside details on life in Paris… Details you can only learn from a local!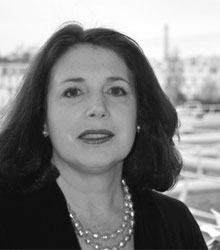 Debbie Gabriel – Paris
Debbie Gabriel – one of our Paris Diva Guides – is originally from Baltimore but has lived in Paris nearly 2 decades. And if anyone has their finger on the pulse of Paris, it's Debbie. She knows which art and fashion exhibits are on, what the trends are  – in fact in addition to working with The Antiques Diva® & Co she works as a Parisian buyer for some of the top companies in America (including Neiman Marcus). This means she doesn't just KNOW the trends, she CREATES them. She's a gourmand who knows what restaurants are in and which ones are out. She can always recommend a hidden get away for cocktails as well! She's also wildly creative and charming which helps her get our clients discounts with antique vendors. When she's not on tour, Debbie helps run and promote her husband's Cognac business – one of the largest and most popular in France.
Katie Phillips – Paris
Katie Phillips – one of our Paris Diva Guides – grew up in London, and studied history of art in both London and Leeds and after spending hours dreaming in front of the Manet paintings at the Courtauld, she's now living in the city of art, Paris! Her reason for moving to Paris is one of two that you hear when talking to expats in Paris – love or work; in her case love. She fell for the French charm, that cute accent and the chance to swan around Paris on a scooter – how Audrey Hepburn, what girl could resist! She loves traveling, shopping, sipping a good glass of wine or an intricate cocktail, snuggling up with a good book and the dog on the sofa and especially wandering around the Parisian flea markets. Katie has a background in fine art transport and the running theme of her career has been customer service. She enjoys sharing her passion for fine art, antiques and a good bargain as well as showcasing why Paris is the best shopping city in the world.
Caren Trafford  – Provence
Caren Trafford is our Diva Guide in Provence. She is a passionate art historian and bestselling children's book writer, who has made her home in an old stone mas overlooking the sea on the coast of Provence. Born in the UK, Caren gained degrees in History, Art History and a Masters in Environmental Studies. Her "Grand Adventure" has taken her to the four corners of the globe having lived in Indonesia, Hong Kong, Australia, the Netherlands and now France. During her extensive travels Caren has gained an appreciation of many art forms and is always on the lookout for the unusual – the something special – antique to modern. Caren enjoys uncovering the wealth of treasures waiting to be discovered in Provence and can take clients to sources that are off the beaten path to find the pieces they are looking for.
Tara Neuville – Bordeaux
Tara Neuville is our Diva Guide in Bordeaux. Tara takes her antiques expertise to heart. Her antiques career began in Seattle where she worked as a dealer stocking her store through sourcing antiques abroad.  When love intervened and she moved to France marrying a Frenchman and raising a family. She went to work at the Paris Flea Market leading antique buying tours. After 10 years scouring the antique markets of Paris, she took her expert skills to Bordeaux when her family relocated! She quickly became a fixture on the scene and can often be found making deals at the brocantes around her hometown on the weekend. When working with clients  two words describe Tara's tours – High Energy! Once she understands what you're looking for – she will custom plan your itinerary and then translate and negotiate to get you the best deal on antiques in Bordeaux! Her natural, friendly personality and networking skills give her access to a large portfolio of local dealers and traders in the industry. She has a talent for establishing authenticity and a keen eye for quality and condition. Tara believes the key to leading a successful antiques buying tour is about understanding the products and matching them up to the right clients and finding a price so that both parties – client and vendor – are happy. Her golden rules are honesty and integrity.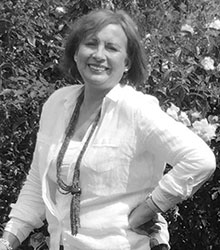 Gail McLeod
Gail McLeod is our English Antiques Buying Agent and she might just be the most connected woman in the world of antiques. In addition to working with The Antiques Diva & Co as Head of Internet Sales, she also is owner of Google's top-ranked antiques fair website Antiques News & Fairs and is Editor in Chief of the Antiques are Green website and vice chair of the new Antiques are Green Trade Association.  Additionally she is co-founder of Antiques Young Guns. Her career in the antiques trade began as manager of Pennard House Antiques in Bath – the UK's largest export trade collective for decorative antiques in the fabled days of frantic business. Gail was also the facilitator of The Bath Decorative Antiques Fair for 15 years until it passed to new ownership in 2012 and now keeps her connection with this heirloom fair, a true favourite of the trade, by acting as consultant to new owners. When Gail is not leading antique buying tours, she can be found at home near Bath, England gardening, enjoying time in her conservatory and enjoying her Cavalier King Charles Spaniels.
Alys Dobbie
Alys Dobbie offers Diva Tours in London including the Portobello Flea Market and Notting Hill but also leads tours in East Sussex and Brighton. She's an antique and vintage dealer, wearer and endorser. She has been in the antiques trade for the last 11 years, getting her start selling in the markets of London and working her way up to owning 2 shops and becoming owner of "Vintage Shop of the Year 2012" and "A Judges Choice Young Gun 2013." She's 30 years old and has a wide spectrum of knowledge with a specialty in mid-century modern design. In addition to being a dealer and antiques tour guide Alys also restores furniture. Alys' shop, Nannadobbie, has appeared in publications such as The Guardian, Red Magazine, Elle Deco, Homes and Antiques and TV programmes such as Put Your Money Where Your Mouth Is, Bargain Hunt, Celebrity Antiques Road Trip and French Collection. Alys recently went to the United States and absolutely loved it. Her dream holiday would be to drive around the Deep South, checking out thrift and antique stores whilst eating some good BBQ.
SWEDEN AND DENMARK GUIDES
Daniel Larsson
Daniel Larsson is our native-born Swedish Divo Guide. Daniel enjoys helping clients find the right piece at their desired price point. With his extensive travel including trips to the US, England, India, Norway, Spain & Holland, Daniel comes to the table with an international mindset. When he's not guiding Diva clients, he runs a very successful business called D.LARSSON Interiör & Antikhandel which deals in fine Swedish antiques ranging from 18th to late 19th century, specializing in high quality Rococo & Gustavian painted furniture, Swedish country & decorative items. Daniel's extensive knowledge of Swedish antiques is a huge asset to our company and to any client who books a tour with him, as he is sure to pass on some of his wonderful insights. When he's not working, Daniel enjoys spending time with his wife and daughter and when you can pull him away from the antiques realm he can be found kitesurfing!
Susan Pennington
Susan Pennington is our Diva Guide in Italy, leading antique shopping tours in Tuscany, Le Marche, Emilia Romagna and Lombardy. Though Susan is British by birth she is Italian by choice, having moved to Siena 20 years ago decades.  Her love of antiques started at a young age – as a young woman Susan would accompany her father to visit country homes and gardens, as he was a great historian and purveyor of fine things. Subconsciously the seeds had been sown and germination started. She started her career working as buyer in the antiques department at Harrods in London then moved onto to New York City to work in an auction house before moving to Italy. In Tuscany she's worked at her family agri-tourismo estate Montestigiliano http://www.montestigliano.it/. Her knowledge of where to shop, how to get there, and ask a deep rooted understanding of the culture, traditions, and Italian way of doing things make her a valuable asset to clients. When she isn't taking clients on tour, Susan loves to restore buildings.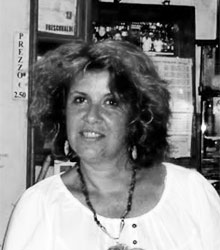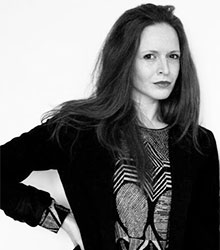 Chiara Zanella – Venice
Chiara Zanella is one of our Diva Guides in Venice. Born and raised in Venice, she's loved antiques since she was a child when she would literally find herself in tears whilst visiting the museums of Venice and discovering she wasn't allowed to bring these beautiful treasures home. Chiara met her friend—our other Venetian Antiques Diva Guide— Orseola while attending the Academy of Fine Arts in Venice and discovered that Orseola's family was in the antiques business. She started working for Orseola's mother – a famed Venetian dealer – and learned about Venetian antiques and textiles along with Asian jewels and fabrics. Having traveled and lived internationally, Chiara has returned to her native city and works in the fields of antiques and interior design when she's not taking Antiques Diva clients on tour. As an Antiques Diva Guide, Chiara loves sharing all the aspects that make her city so special; when you visit Venice, you need an insider view to enjoy the city at its best, and that's what Chiara offers clients. Besides antiques, Chiara loves visual art, design, and food. (Chiara and her boyfriend are the heads and the hands behind Metti una sera a cena www.mettiunaseraacena.wordpress.com). She loves Opera, jazz and rock music, her two dachshunds, practicing yoga, and most of all enjoying life and beauty!
Orseola Barozzi Rizzo – Venice
Orseola Barozzi Rizzo is one of our Antiques Diva Guides in Venice. She is a native born Venetian – and Venetian royalty. She was raised in the antiques trade as her great grandfather was an antique dealer and collector of exquisite art and her mother also operated a successful, eclectic antiques business. Orseola's family has very strong ties to Venice and is deeply rooted in history as her family is one of the twelve famous families known as "apostolic" founders of Venice – her ancestor being the 5th Doges of Venice.  Around the city you'll find squares and ancient buildings named after her family. After living in London and Paris, she returned to Venice where she lives with her husband and son diving their time with winters in the Dominican Republic. She and our other Venetian Diva Guide Chiara operate an antiques business called O&C Antiques, specializing in antique textiles and rare objects. She loves taking clients on tour to share with them the unique combination that Venice is: architecture, art and food are the product of centuries of different cultures that have influenced Venice and its inhabitants. Venetians have always been travelers and this made possible this absolutely amazing mixture of styles, traditions, creativity.
BELGIUM & NETHERLANDS ANTIQUES GUIDES
Lucretia Hunsucker
Lucretia Hunsucker is our Antiques Diva guide for Holland and Belgium. She was born in Flanders, studied Art History at the university of Ghent receiving her master's degree. She now lives in the picturesque town of Breukelen, just 30 km southeast of Amsterdam. Lucretia's unique skill is her eye for quality. She has the ability to walk into the room and immediately spot the best piece – often a piece discarded in a corner and forgotten – a hidden treasure. She loves nothing more than helping clients to find those rare and special pieces that clients are after. She enjoys interior design and has a passion for the early 19th-century period, called Empire and later Biedermeier. Lucretia's also drawn towards the revival of the Fifties, Sixties, and Seventies: a great period in fashion and interior design. She likes to mix Biedermeier mahogany with the bright colors and funky shapes of those glorious, much more recent times making antique feel modern.
Philip Ver Hoeye – Belgium and North of France
Philip Ver Hoeye is a native Belgian and is our Divo Guide in Belgium and the north of France. Born in Antwerp, his interest in antiques began in his teenage years when he started collecting small antique objects and furniture. His lifelong passion for antiques and fine living has culminated in opening a boutique hotel called JVR 108 in Antwerp. His favorite part of being an Antiques Diva Guide is taking clients to hidden secret sources and helping them choose antiques whether they are looking for fine 17th century pieces or mid-century modern.
Philip is also the AD&CO international shipping and storage concierge, and is an expert in exporting antiques to other countries. Aside from collecting antiques, Philip also enjoys cars, particularly British ones and interior decoration which is evident in his perfectly appointed guesthouse in Antwerp!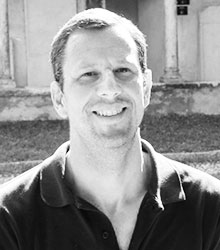 Frederik Aers – Belgium
Frederik Aers is a native Belgian hailing from Brussels. He's also lived in the Flemish part of Brabant and now resides in Antwerp. He is one of our Divo Guides in Belgium, North of France, and The Netherlands. He's always had a passion for antiques and design. In fact, when he was just a small boy he would constantly be drawing houses, building villas with blocks and collecting articles on interior design, antiques, and gardens. Today, along with our other Divo Guide Phillip, he operates a boutique hotel in Antwerp called JVR108. Frederik enjoys taking clients to see beautiful places where they can find special antiques and objects d'art. When not on tour with The Antiques Diva & Co, he loves to travel and experience different cultures which gives him inspiration. Touring interiors which reflect the personality and tell the story of the people who inhabit them is a favorite activity for him. Frederik believes that a well-combined collection of objects and furniture tells a story and this is part of why he loves taking people on Antiques Buying Tours!
Angela Somwaiya – Asia 
Chicago-born Angela Somwaiya has lived in Bangkok for 24 years. She holds a bachelor's degree in Japanese Studies and master's in Thai Studies. Angela is the mother of 2 teenage daughters, Sofia and Anya, and is married to a Thai lawyer. In 2008 she took over Paul's Antiques which has built it's reputation as having one of the leading collections of colonial-era Burmese teak furniture. Since acquiring the business the collection has come to reflect her tastes and love of unique market finds throughout Asia. Innovative and entrepreneurial by nature, Angela developed a bespoke furniture service using reclaimed teak and enjoys up-cyling and repurposing found items. Angela is considered one of the leading experts in Southeast Asian antiques. When not criss-crossing Asia sourcing for her store as well as Antiques Diva clients, in her spare time she enjoys studying psychology and spirituality, practicing yoga and dancing, and has actually appeared singing on stage as a "diva" in several operas produced by Opera Siam. Angela's favorite part of being a Diva Guide is traveling with clients and sharing her insights into local culture. Trust this Diva Guide when it comes to ordering the best possible meal combinations in local restaurants… if Angela were not a Diva Guide should be a Food Concierge!
Melanie Aus – Asia 
A native to Provence, Melanie Aus originally created and developed our Antiques Diva Provence Tours. An antiques dealer in Provence for more than 15 years… but her career in antiques actually began when she was 15. Melanie sold antiques to cover the cost of her first trip to the United States to study abroad in San Diego. She has both a law degree and an art history degree with specialization in paintings. Melanie's collection at home includes everything from Picassos as well as engravings purchased in Bangkok at the Chatujak Market. In 2013 Melanie moved from her home near Cassis to Bangkok with her husband and son to experience la vie tropic. Each weekend for the last 3 years she has shopped at Chatujak… and is known locally as the Queen of JJ Market (as it's known among the locals). When not antiquing Melanie works with Toma Clark Haines helping to design and develop their new jewelry line. Melanie's special skills set is Trend Analysis: knowing what's hot and what's not in Bangkok and around the world is Melanie's obsession.
Marilyn Forse – Indonesia 
Marilyn Forse is a force of nature. If you think Antiques Diva CEO Toma Clark Haines has energy, Marilyn knocks the wind out of Toma's sails.  Marilyn is whirlwind with creative energy, a wild and crazy girl causing clients to clutch their stomachs in laughter. But don't let Marilyn's light-hearted side fool you – she's one of the best global sourcing agents this world has to offer. Australian by birth, she's traveled the world extensively living most of her adult life abroad in the UK, Canada, Africa, Hong Kong and beyond. Her life story reads like Russian spy novel… in fact, have her tell you the time about meeting the Russians spies on the Orient Express or tales out of Africa during her expat days. In her professional career, there's not much that she hasn't done in the world of retail – from retail buying, managing and marketing – for a major department store, shopping centres, boutique chain stores to farmers & merchandise market to retail advertising & promotions for both newspaper & fashion/lifestyle magazines. A nomad at heart she's traveled the globe and criss crossed the design and fashion industry – until one day she fell under the spell of Bali and knew she was finally home. She has a desire to help others find items for their home, working with both tourists as well as the trade, as sourcing a variety of antiques and vintage furniture and textiles, as well as art and vintage fashion. Offering more than just antiques she knows every furniture factory in Bali, and is relentless in hunting down that perfect piece you're searching for.