In the Press
Paris Shopping Tours – The Antiques Diva Interview- Girls' Guide to Paris – Mar 2013
"Toma Clark Haines grew up in a small town in Oklahoma but always dreamed of living overseas…It was something that was in her soul, and in the year 2000 she and her husband moved to Paris. For the last five years she has been operating a unique business of Paris shopping tours that are a must on anyone's itinerary for the City of Light, and it has grown beyond her wildest dreams, with tours in other parts of France, as well as in Belgium, Holland, England and Italy…."

One-of-a-Kind Finds in New York City – American Eagle In-Flight Magazine – Jan/Feb 2013
"Toma Clark Haines is an intrepid traveler who spends her time exploring the antiques scene. She takes shoppers on tours of storied flea markets around the world as The Antiques Diva (antiquesdiva.com). Stacey Thompson, an avid client, benefitted from her advice when she visited the Green Flea and sniffed out a vintage crystal chandelier she felt would be far too complicated to get back to her house in Missouri. Haines helped her…"
5 Questions with The Antiques Diva, Toma Clark Haines – Kelly's Kitchen Sync – Feb 2013
"Toma Clark Haines has the type of glamorous life we all wish we led: she lives in trendy Berlin, travels to the best antique shops in Europe (of course, she knows all the good not-to-be mentioned-in-guidebook shops), eats at the finest restaurants, and, on top of all that, gets paid for it all too! She is the owner of The Antiques Diva & Co., offering antique buying tours throughout Europe and a wonderful friend who I met on BlogTour NYC last year. We caught up in her whirlwind schedule to talk about all things antique."
Antiquing in Provence with Diva Style – Belle Inspiration Magazine – Jan/Feb 2013
"There is no better place to antique shop abroad than in France…The Antiques Diva & Co sat down with Belle Inspiration recently to tell about their newest branch of tour offerings in Provence, including tours in L'Isle-sur-la-Sorgue, Aix en Provence, Avignon, Marseille, Cannes and Nice".

A Conversation with The Antiques Diva, Toma Clark Haines – Paris Nook – February 2013
"We had the opportunity this week to have a Q&A with Toma Clark Haines, the founder and visionary behind the Antiques Diva & Co. Her enthusiasm regarding French, Italian, and other European furniture is so infectious that we wanted to share the conversation with you in its entirety".
Best of Paris Shopping:  The Street Market Guide – CNN Website – December 2012
"Chanel, Vuitton, Dior — Paris, historically, is a key item on any true shopper's wish list.  The Champs-Elysées, however, has become passé with stores like Banana Republic and Abercrombie attracting a different type of clientele, disappointing those looking for that unique Parisian splurge…The brand names, and their prices, are equally available in New York and London, according to Jennifer Balmadier, a guide with The  Antiques Diva.  She helps find shopping alternatives to guidebook favorites, creating custom shopping experiences for her clients. "I often like to combine shopping with history and Paris is a great place for that," she says."

Global Living – December 2012
The Golden Lion of Parma, by Toma Clark Haines.  "The fog had settled low over the plains surrounding Parma, the sky seemingly lying on the ground, as we arrived at this town in the Italian region of Emilia-Romagna – famous for its ham, cheese, architecture and art.  It was the latter that brought me to town on business.  Mercanteinfiera, one of Italy's top antique fairs, was on and my job as owner of The Antiques Diva & Co European Tours was to help my clients shop the fair.  But a woman can't live on antiques alone…"
Antique Shops & Designers – Winter 2012
"I might not have been to the manor house born, but that has never stopped me from being a "princess and the pea" kind of girl.  Luxury is my middle name and when I travel, I like nothing more than to be pampered and preened over in a manner to which I'd like to grow accustomed".
The Daily Basics – November 2012
Book Your Tickets for Mercanteinfiera Antiques Fair in Italy in March!  La Dolce Diva:  Mercanteinfiera Antiques Fair in Parma.  "I've said it before and I'll say it again, "It ain't easy being a diva! The Antiques Diva® that is!!" My life as owner of Europe's most popular antiques shopping tour company, The Antiques Diva & Co European Tours,  is a non-stop roller coaster of antiquing in exotic locations and drinking copious quantities of champagne as I bring both tourists and the trade (antique dealers and interior designers) with me to the crème de la crème of the European antiques scene".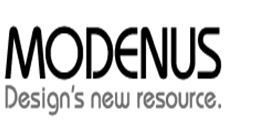 On the Road with The Antiques Diva – Virtual Buying Tours – Modenus – November 2012
"Leading European Antique Buying Tours means my travels take me on the road in dozens of countries helping tourists, antique dealers and interior designers buy abroad.  What clients often don't realize is that The Antiques Diva & Co also offers virtual tours for clients who can't go abroad themselves, giving clients a reach beyond their borders."

Freshome – A Beginner's Guide to Using Antiques in your Home – October 2012
"In recent years, we have witnessed the rising trend for all things vintage, and not just in interiors. Our consumer society, which once sought out the most modern, cutting edge and exclusive designs for the home, has taken a step back in time and objects that were once so highly coveted now share the lime light with an older, more experienced and more mature version of themselves…antiques!".  Read more…
Design Magnifique Interview – October 2012
"Traipsing from one country to the next, including England, France, Italy, Belgium, Holland and Germany on the hunt for antiques seems like a blissful job but I assure you this is THE job for The Antiques Diva.".   Read more in the two part interview:  Part One and Part Two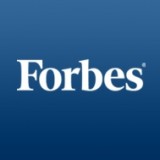 Forbes – 100 Founders Share Their Top "Aha Moments" – October 2012

"No one – not your mother, your clients or the vendors you're working with – wants to tell you "No" when you ask for something; most people want to find a way to tell you "Yes". My "aha" moment was when I realized this and started asking for what I wanted in life."  Toma Clark Haines, The Antiques Diva & Co European Shopping Tours
Global Living – May 2012 Edition
Expat Living:  Berlin. Feature story, including cover.  "Toma Clark Haines takes us inside her luxurious Berlin abode"
Homes & Antiques – June 2012 Edition
"Vintiquing in Berlin" article.  "Berlin resident and shopper extraordinaire Toma Clark Haines shares her secrets of where to find vintage pieces in Germany's hippest city".
 Antique Shops & Designers – Spring 2012
"Have you ever dreamed about a trip to Europe where the main focus was shopping…stop daydreaming! Introducing Toma Clark Haines, The Antiques Diva – an American living in Europe who makes dreams come true."
(Note:  magazine cover photo by The Antiques Diva & Co)
Antique Shops & Designers – Spring 2012
Shopping Chez Vervoordt, by Toma Clark Haines.  "Perhaps the only thing better than touring the great castles of Europe is being able to shop in them.  When the invitation came to bring a pair of high-profile clients antique shopping in the fifty room, 14th century Kasteel van 's-Gravenwezel – the personal home of Axel Vervoordt, the world's most respected antiques dealer, collector and interior designer – my clients felt as if they had been handed the keys to the kingdom of interior bliss".
Heart Home Magazine – Summer 2012 Edition
"Guided by the vivacious Antiques Diva a.k.a. Toma Haines, I concluded my introduction to Berlin with an afternoon's "vintiquing" on Suarezstrasse".
Girl's Guide to Paris – May 2012
"I wouldn't be caught dead taking tours in Paris or anywhere else…But there are certain things that even I can't figure out on my own.  Sometimes I have to turn to the pros, but I won't do so unless they'll show me Paris in a way that's special and unique, not in a way that I can find in every guide book".

Smart Money – May 2012
"10 Things Flea Markets Won't Tell You".   "Shippers can also take care of necessary documentation, says Toma Haines, chief executive of The Antiques Diva & Co, which arranges tours of European flea markets".
Belle Inspiration Magazine – March 2012
"When Toma Clark Haines, Chief Executive Diva of The Antiques Diva & Co European Tours, and her good friend, caterer and international cooking school guru Jill DiGiovanni of CHEFinBERLIN decide to throw a party, the resulting fete is a recipe for success…"
Surroundings – Spring 2012 Issue
An interview with Linda Merrill of Surroundings magazine.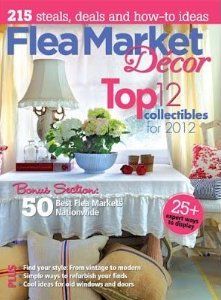 Flea Market Decor – Spring 2012 Issue
"Most dedicated flea market shoppers who scour their local markets for art and antiques eventually long to shop bigger markets.  For some that means scheduling a weekend trip across the country.  Others dust off their passports and book passage to some of the world's most famous international flea markets…"
Homes & Antiques – April 2012 Edition
"Vintiquing in Antwerp" article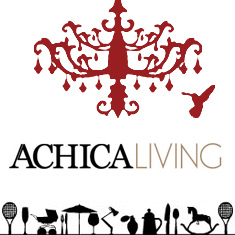 Achica Living – March 2012
"The key to interesting interiors lies in the juxtaposition of old and new….in decorating, the best interiors include a blend of old and new, precious and pop, bright and matt".
"Schedule excursions with an expert local shopping guide – "Diva Guides" will help you secure local discounts, deal with shipping issues and shop with "a decorator's eye".
Independent Traveler.com – April 2012
"Alone in Paris, the untrained shopper might end up with a gauche beret or badly translated copy of Rousseau. Mon dieu! Best to call in the experts. The Antiques Diva & Co. helps visitors navigate the warrens of flea markets and overwhelming quantity of quality stores…"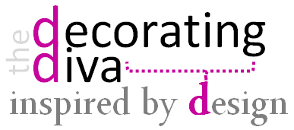 The Decorating Diva – March 2012
"No visit to Paris would be complete without a trip to the enchanting Marché aux Puces St-Ouen de Clignancourt- famously known as the Paris Flea Market. Lucky for me, my friend Toma Haines the Chief Executive Diva at The Antiques Diva & Co. and a design ambassador for BlogTour NYC 2012, arranged a first-class guided tour of the flea market for me with one of her Paris-based guides, Kim Poulin."
"Toma Haines has arguably one of the best jobs in the world…"
The New York Times - September 2011
The Antiques Diva & Co takes Lynn Yaeger and The New York Times through an exciting tour of the "Ham & Antiques Fair" in Chatou, just outside Paris!
The Washington Post  - September 2011
The Antiques Diva® & Co provides a whirl-wind trip to Mrs Wheelbarrow in Paris.
Listed as 1 of the top 150 Women Entrepreneurs to Know in Amsterdam,  The Antiques Diva® & Co is defined as being "Vibrant, Youthful and Timeless."
Consumer Traveler – April 2011
Two articles (Article 1 and Article 2) by Karen Fawcett regarding her visit to Berlin appeared in Consumer Travel – Toma is referenced throughout.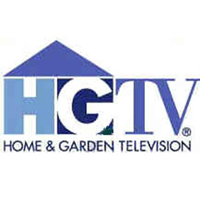 HGTV – Repurposing household items for closet organization
mtrip Travel Guides – October 2010
So. You want to go shopping. You want to find antiques. And ooh la, la, you're in Paris, where the options for these two combinations are endless. What's a shop-a-holic to do?
Enter Toma Haines, who runs the antiques shopping business, The Antiques Diva.
There's more than one way to discover a destination.  For the History Buff:  If it's a weekend, tap into the expertise of The Antiques Diva®, who conducts tours of Porte de Vanves and the Marche aux Puce de Saint-Ouen, Clignancourt and other Paris flea markets.
Be A Reinvention Queen – Fearless Woman Magazine May 2010
Throughout time, women have proven themselves to be certifiable queens at the art of reinvention. Whether as a result of a company redundancy, a domestic or international relocation, their off-ramping to have children, an unexpected need to become primary caregivers to ill family members, a painful divorce or widowing, or for any number of reasons, stories abound of women who have switched hats, careers and/or lifestyles and done so very successfully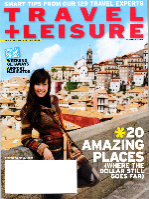 Shopping: Paris 3 Ways – Travel & Leisure, October 2009
From antiques-filled flea markets to cult designer boutiques and hidden bargain stops, T+L navigates Paris with a trio of locals. When I am in the City of Light, I rarely set foot in a gallery unless it has a gift shop. My favorite place to dine is the department-store cafe, with the frites stand at the flea market a close second. But recently it dawned on me that even a world-class compulsive shopper like myself has a tendency to visit the same markets, the same charming boutiques, the same venerable department stores. So on my latest trip I decided to consult three shopping gurus two natives and one honorary citizen about their favorite local haunts.

The Foreign Edition: The Careerist News, Gear and Get-Ahead Tips: The Cool Girls' Employee Handbook:  Marie Claire, Oct 2009

Despite the global recession, it's still a great time for gals to make the leap overseas, says Richard Balderrama, author of The Expat Checklist. Here, his six questions to ask before you start packing… Toma Haines, an Oklahoma native says…
Blogging for Business – The Swiss News, Aug 09
When she moved to Paris from the United States so her husband could pursue a job opportunity, Oklahoma-born Toma Haines knew she'd be labeled a "trailing spouse". But within a few months of moving to Paris, "trailing spouse" was replaced with a new label, inspired by Haines' blog The Antiques Diva®. A year later the blog, which focuses on where to go antique shopping in Europe, had over 50,000 subscribers….
Venetian Dreams, Sogni D'Oro – Art Beat, Aug 09
"When I was a child my mother spanked me for wanting to go to Venice. I was 6 and had read about the pallazos, bridges that sigh and streets made of water. Pepe Le Pew further played a role in reinforcement as did my parents subscription to National Geographic. I remember sitting on the floor behind dad's recliner surrounded by scads of golden-framed issues, sneaking the heavy World Book Encyclopedia off the shelf above my head and the book falling open to a well-marked page - an image of the Grand Canal sweeping me along in a river of dreams. Slowly I sounded out each word of the caption, tasting each letter as I do today when studying Italian – "Mi dispiace, non parlo l'italiano molto bene" … words rolling around my mouth as if I were in Piedmont tasting Barolo. Venice tasted good and mom wouldn't let me go…"
Brussels Flea Market – CNN iReport, Video  - appeared on CNN.com homepage
The Antiques Diva® has decided to hit the streets again, diva style, in this special Diva News Network episode on Brussels Place du Grand Sablon. This posh square boasts an upscale weekend antiques market every Saturday 9 am – 5pm and Sunday 9am – 1pm. Lining the square you'll find lively cafes, chic designer shopping, interior stores and enough high-end antique boutiques to see why the Place du Grand Sablon is considered "THE" place to be for weekend Belgium entertainment…
Business Idea of the Month – Expat Women.com
Expat women entrepreneurs are an inspiration to us all. These are women just like you and me who have decided to take advantage of the opportunities they have abroad, think creatively and start new, portable, careers-in-their-suitcase. Read on, as these inspirational expat women share their real-life experiences, tips and advice for starting a business abroad…
Euro-Fabulous Shopping with The Antiques Diva – Andy Hayes Sharing Experiences
Today's guest post features some European highlights from my friend Toma Haines. Toma is one fabulous lady who is guaranteed to make you laugh and give you some great tips! I'd dare say there are more shopping suggestions below than any other blog post on the planet! She offers really unique tours…
Entrepreneur Interview with Toma Clark Haines, the Founder of The Antiques Diva Tours – Gaebler.com
Combine a love of travel, antiques and shopping together and you've got a great business. That's what Toma Clark Haines has managed to do, and she has some great advice for anyone who wants to transform their passions into profits.We are pleased to have Toma Clark Haines join us for one of our entrepreneur interviews. She's a talented entrepreneur who has made a name for herself in the fast-growth shopping tourism industry…

The Expat Focus Guide to Moving Abroad, Expat Focus ebook, 2008
Closing Thoughts section, "5 Tips for Expat Women": … Toma Haines of The Antiques Diva® agrees. Toma is an American who has lived abroad in France, The Netherlands and now Germany. Rather than looking at the loss of her traditional career as a sacrifice to her husband's career, she looked at her time abroad as the perfect opportunity to pursue her ideas and passions even if it took her a while to decipher what these really were. To illustrate, before starting The Antiques Diva®, Toma thought about teaching gourmet cooking lessons, becoming a certified picture framer and teaching English as a second language. But when she realised that her recipes never came out the same more than once, she hated measuring things (a disaster for a professional picture framer) and that she would pick up the grammatical habits of foreigners rather than correct them, Toma created her exclusive, antique shopping tour business that now runs in four countries.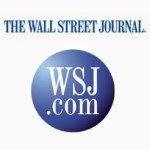 Social Networking for the Rich – Wall Street Journal Blog
Rich people have some of the best personal networks on earth. With money comes access and contacts. Yet that hasn't stopped a myriad of companies from trying to sell the rich even more social networks online….
Gross Domestic Product? 35 tips to help boost your at-home work productivity – WHY magazine
Distractions are all around us, whether we work in an office or at home, whether we find them or they find us. How much you give into them ultimately determines your productivity. What follows are tried-and-true tips from fellow home workers, in their own words, for improving your focus, your efficiency and your effectiveness as you work from home…
Expatica Antiques Diva European Resource Guide
The Antiques Diva explains how Europe became her playground and her house became 'just her!' She shares her knowledge of antiques shopping in France, Belgium, the Netherlands, Spain, Germany, and Switzerland!  
Antiques: The Treasures of La Republique! (France) If France is the sun, then antique shoppers are the world.  The Antiques Diva takes you on a tour of French flea-markets and antiques' galleries
Antiques: A Quaint Package Called Little Belgie (Belgium) French antiques, Dutch paintings and Belgian prices influence The Antiques Diva's claim that Belgium is the best place to go antique shopping in Europe.
Ripe Times for Antiques Bargain Hunters (The Netherlands) In the past few decades, antiques have fallen out of favor with the fashion-forward Lowlanders, but one man's trash is another man's treasure, writes The Antiques Diva.
Developing An Eye For Spanish Antiques (Spain) In Spain, it is impossible to visit a "rastro" flea market without stumbling over a pile of old plates, pitchers or vases. But beware reproductions galore, cautions The Antiques Diva, who gives some advice on how to develop an eye for the real McCoy.  
Antiks, Anyone? (Germany) Persuing antiques in Germany is like being a kid in a candy store: the sheer assortment of antiques, vintage and second-hand home decor on offer is overwhelming, writes The Antiques Diva.  
Take Me To The Fair (Switzerland) Forget the high brow and high flouting, simply throw me to the fleas. Swiss brocantes are among the best in Europe, writes The Antiques Diva.