French Fabrics & Frills Tour in Paris
Dear Diva Readers,
I'm a sucker for vintage and antique buttons, always picking them up at flea markets and in antique shops, but the problem is… what to do with them once I get them home?  A few months ago I found this darling – and tres simple – craft idea for utilizing antique and vintage buttons by making crafty  napkin ring holders – I was smitten! While I love my silver napkin ring holders, I felt these were ideal for a casual weekend brunch or lunch with girlfriends. 
Plus, this simple craft idea seemed to me the IDEAL way to tell you about the new CRAFT TOURS – French Fabrics & Frills – we're now offering in Paris!!!
French Fabric and Frills Tour
In this special Paris tour, coordinated exclusively for crafters looking to source French fabrics and frills, we'll take clients by the hand to the best ateliers and shops specializing in fabrics, ribbon, buttons and bows.  From vintage lace to last season's Pierre Frey fabric, from Paris' famous Marche St Pierre fabric district to the bustling area around Chatelet, we'll help you source French treasures to create your own "Made in Paris" designs!  Ask also about our Embroidery and Needlepoint Tours.  Offered midweek or on a weekend combined with a trip to the Paris Puce!
Following you can enjoy a few snap shots from a recent Antiques Diva French Fabric and Frills Craft Tour in Paris!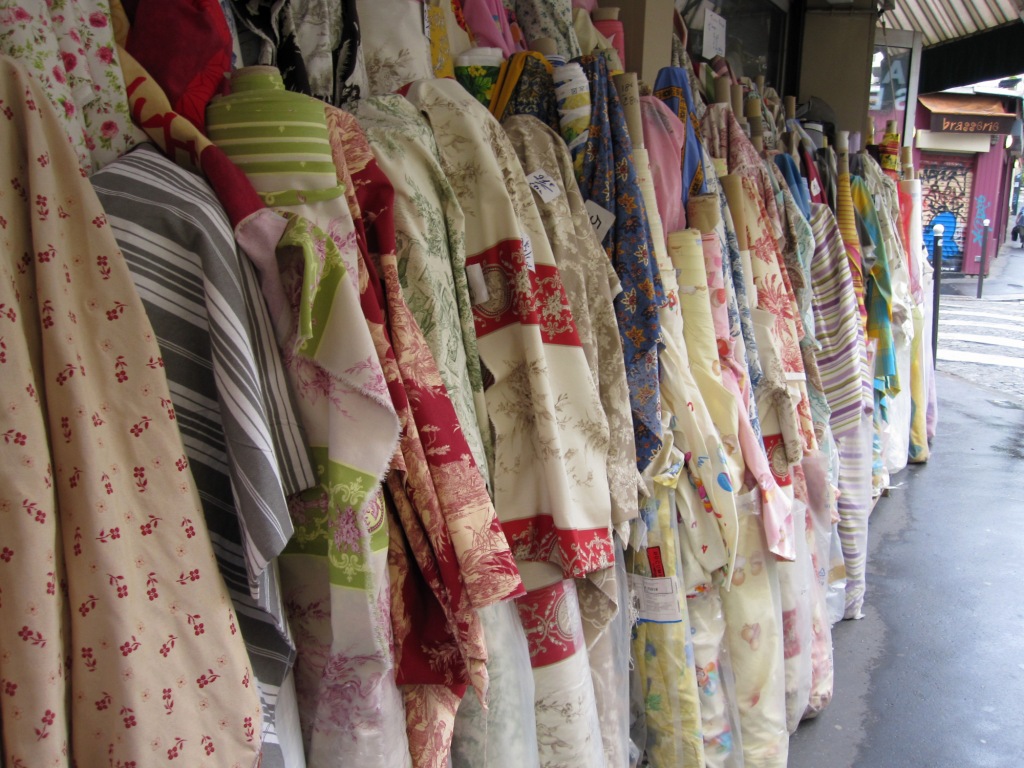 Marche St Pierre – Paris Fabric District where the bargains abound
While I love vintage buttons, shopping for new buttons is just as fun!
Fun with French Ribbons & Bows
The tour is the brain child of Antiques Diva Guide Franca G who happens to be a crafting genius!
Paris Diva Guide & Crafter Extraordinaire –  Franca
Bonne Shopping & Bonne Crafting!
The Antique Diva®

Toma Clark Haines is a Global Tastemaker, Speaker, Writer & Entrepreneur; and founder and CEO The Antiques Diva® & Co, Europe, Asia and America's largest Antiques Sourcing & Touring Company.
Latest posts by Toma Clark Haines (see all)