Sleep Tight with Jane Austen
Dear Diva Readers,
This past weekend while on our summer vacation to Great Britain and Ireland my husband, niece and I visited the Jane Austen House Museum in Chawton, England. This house is where Miss Austen spent the last 8 years of her life, finishing Sense and Sensibility, Pride and Prejudice, Emma and many more classics. She died at age 41 after revolutionizing the English novel and making a literary contribution that would leave generations forevermore thankful to her creative spirit and imagination.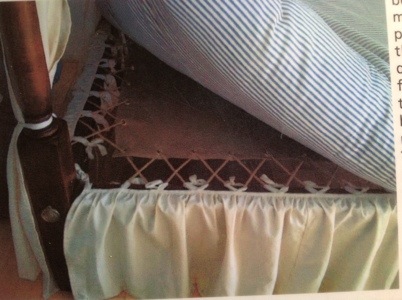 At the Jane Austen House Museum we were able to see the small table where she wrote and my niece was able to play piano in Jane's drawing room where Jane played 2 hours a day, but my favorite room was Jane's bedroom she shared with her sister Cassandra. The museum didn't have the actual bed where Jane slept but they did have a period-perfect replacement. Underneath the swaths of fabric decorating the plain headboard and simple round topped canopy, the mattress lays upon a base that looks somewhat like a trampoline. Jute rope is threaded through grooves to pull the bed tight, keeping the mattress from sagging and the bed firm. It was from here the expression "sleep tight" originated in the 16th and 17th C when mattresses rested on ropes that needed tightened frequently to ensure a good nights sleep.

Sleep Tight!
The Antiques Diva®