Toma Clark Haines, The Antiques Diva, Cordially Invites You to the
5th Annual
Paris Flea Market Champagne Brunch 
With an exclusive preview of The Antiques Diva furniture collection for Aidan Gray Home 
For 10 years, AD&CO has worked behind the scenes with leading names in interior design, sourcing antiques as well as providing Design Inspiration Tours for furniture manufacturers looking to the past to create their newest collections. After 7 years of sourcing for Aidan Gray Home, Toma is proud to present her first ever licensed furniture collection with a world leader in the home furnishing industry, focusing on the segment of European Inspired Interiors.
Celebrate the 10th anniversary of The Antiques Diva® & Co at the
Paris Flea Market Champagne Brunch
Hosted by Traditional Home Senior Style Editor Krissa Rossbund
with Randal Weeks, CEO of Aidan Gray Home
January 21, 2018
10am – 2pm
at
The Paris Flea Market – Marché aux Puces
Albert Rodriguez Antiques
15 rue Jules Vallès
Saint Ouen, 93400 
Toma and The Antiques Diva Guides at the 2017 Champagne Brunch
The Champagne Brunch Includes: 
Panel Discussion: How Antiques Influence The Future of Design
Just as travel opens the mind, antiques help us learn from the past to improve the future. On his grand tour, Louis XVI was inspired to create his legacy in interior design by his travels to Pompeii. The traditional treasures he saw inspired him to transform Versailles, and, and make classical neo again.
As designers today, our creations are influenced by the past. Join Krissa Rossbund, Senior Style Editor of Traditional Home, as she discusses the process by which the past influences the future of design with Randal Weeks of Aidan Gray Home, Melissa Mittag of Fromental, and Toma Clark Haines, The Antiques Diva! 
Cocktails Diva Style: Coco Chanel With a Dagger by Maison Ferrand
Artisanal Gin de France producer Citadelle Gin, by Maison Ferrand will make French 75's – aka Coco Chanel with a Dagger, with The Antiques Diva signature champagne
Book Signing: Paris Cocktails
US Antiques Diva Guide Doni Belau, of Girl's Guide To Paris, sells and signs her book Paris Cocktails: An Elegant Collection of Over 100 Recipes Inspired by the City of Light 

---
Today's guest post is from one of our favorite clients, Bruce Bailey. He booked an Antiques Diva Paris Flea Market antiques buying tour of the Marché aux Puces, the famous Paris flea market, for himself and his clients. Shortly before the tour date, we were approached by a TV crew asking if they could film us on tour! Bruce said yes: and then spent 6 weeks in Paris last winter with AD&CO Diva Guide Danielle Pelletier filming our TF1 Documentary (France's most popular tv channel) that depicts how we work as Paris Flea Market Guides.The documentary (filmed in French) featured three aspects of the Paris Flea Market; one of the focal points of the documentary was the role of an Antiques Tour Guide and the benefits to hiring an antiques buying guide versus trying to navigate the flea market on your own. As the official tour guides of the Paris Flea Market Paul Bert Serpette, I was honored when TF1 contacted us asking for our involvement. (Watch the documentary on replay on TF1: original air date June 11, 2017 – you must have a TF1 account.)
Our role at The Antiques Diva® is really to be an ambassador of design, building a bridge between our mostly American and Australian clients and this French National Landmark. We translate, negotiate and help clients ship inventory home sweet home across the pond.
Danielle was the perfect Diva Guide to be featured on film. She has shopped the market her entire life. She is known and loved by all the dealers, and most importantly she is the world's best negotiator. The art of negotiation is simple… she is always fair. She always makes sure BOTH parties – her client and the vendors – feel that they've won. When everyone wins, everyone is happy! Client Bruce Bailey was dynamic on film – we're convinced this just kick-started his on-air career! Bruce used AD&CO Logistics, our in-house art and antique shipping service, to get his flea market purchases home – so he experienced the full Diva package! 
I was thrilled when Bruce sent us this review of his experience working with Diva Guide Danielle to share with you – our team of locally based Antiques Diva Guides are my secret weapon to making sure your Antiques Diva tour is everything you hoped it would be! 
Shopping the Paris Flea Market with a Diva 
There is a little secret I know about that many of you who want to shop the Paris Flea Markets should know about as well – The Antiques Diva & Co.
I was introduced to the service two years ago as I was in Paris with a small group of designers and the AD&CO had been hired to tour our group through the 17 acres that are the Paris Flea Market. We continued on after Paris, touring the antique warehouses of Brussels and Bruges. A friend who had put this little trip together is very astute and had AD&CO on her radar for a few years, following Toma Clark Haines' blog.
Two years later I found myself returning to Paris with friends – I needed to hire the AD&CO so my friends and myself could go shopping in the Paris Flea Market. I wanted someone help us.
"Help? You?" my friends asked, "Bruce, you're are pretty self-sufficient and can manage just fine." Well, true… to a point.
I can find what I want at the market. I am great at scanning a stall and picking out in my mind the item I think is best and even moving on and recalling what stall the object I really want is in. I must admit it's nice to have the help that is there to negotiate, document the purchase.
Easy enough you think? No, not really. Having an Antiques Diva Guide is like having your own personal assistant.
The other factor is getting the item home. How do I find a shipper and arrange for pick up? How do I know they are picking up the right thing? This is where AD&CO really come into play.
There are several logistic companies out there, but AD&CO has their own. Yes, they are a one-stop shop kind of guide service. They guide, negotiate, document and do logistics. For the price, this makes them very reasonable.
I want to talk about the Guides. I traveled with Toma two years ago, she is THE Diva of AD&CO, but she has several other Divas that work with her. Several teams of them in fact. I have worked with Katie, Lucretia and Danielle. Each is an individual and well-versed in their area of expertise.  I must admit that I was drawn to Danielle the first time I met her and knew I wanted to work with her in the future. I just knew she would understand my needs. All of the Divas want to understand the needs of their clients, but you know when you meet a person and there is instant rapport? I was like that with Danielle.
I communicated a bit with Danielle before I left on this last excursion. The Divas want to know their clients. I told Danielle directly that I did not have anything specific in mind, but I would know when I saw it. I have a thing for chairs, chandeliers, beds and really groove on the decorative arts of 18th century, Directoire, Empire, Louis Philippe and Napoleon III. I am not opposed to rustic farm pieces, primitives… honestly, I like too much. I can either be an easy client or difficult. The couple coming with me aren't sure what they are looking for either. This was going to be an interesting day for Danielle… Because I was a wild card!!!
In the meantime, Toma contacted me and wondered if I am cool with a film crew joining us for some television documentary. I am go with the flow. No problem. Bring it on! Hello Hollywood. Or rather… Paris!
The day for our tour arrives and my clients have just gotten to Pairs and they are sick. Not like they have the plague, but they need rest and quiet. It appears it's just me, Danielle and the film crew. This has just gotten easy… or difficult.
I am excited though. I have Danielle to myself. Danielle is a treasure and I know this already. I knew it the first time we met. Danielle helped me for about five minutes one day, not even being my Diva, and I knew this is who I wanted to work with. Danielle knows antiques, knows the dealers and has been shopping the market since she was… well, a lady never tells… but a long time.
Danielle arrives to pick me up at my gorgeous little apartment and she makes me instantly comfortable. She tells me what will be happening today with the film crew and again asks if I know what I am looking for.
I tell her I want to see it all.
I have already been to the market the previous weekend. I have been scouting certain stalls. I picked up a couple small items I can carry in my suitcase and a small framed engraving, some small gift items. I like finding bargains…treasures. I also enjoy the curated parts of the market as well. Some of the stalls are cutting edge and are setting design taste, not just reflecting it.
Marché au Puce is 17 acres and if you are looking for something specific you are going to find it. There are museum quality pieces with museum prices. There are also treasures to be unearthed for centime. Let's say there is something for everyone.
Danielle and I have things to look over. She knows I am not looking for museum pieces but she also knows I appreciate them. Being with Danielle is sort of like being with a walking encyclopedia. She is knowledgeable.
We go through stalls and I am asking about period styles, quality. She is showing me techniques to see if the marble tops are old, if the luster can be brought back into the wood surface and pointing out good doré compared to lower quality. We look over china, chandeliers and an oversized faux bois garden set.
I sometimes get distracted that the dealer has done too much work to a piece. I don't want something that refreshed… it's distracting.
Danielle and I are both hungry and lunch is in order. Danielle knows where we can get something hot and a nice glass of wine.
I start to uncoil as we lunch and discuss some of the items we have seen. I have photographed things that caught my eye. I am keeping a record of items and prices discussed, but so is Danielle. That's part of her job as my PA. We spend the afternoon going through the dealers in Jules Valles and I am finding a few things I can work with. A painted bed is a possibility, I buy a great Napoleon III tray, find a chandelier I must have and this cool primitive bench.
Danielle and I are discussing what this bench was used for. It looks like it should be for children in a kindergarten or maybe church? Its low, six to eight inches off the ground but the seats are wide.
The dealer who has been eating her lunch has noticed us. She comes over and starts discussing the items in a stream of French. I admit I can understand to certain degree, but I am lost in this conversation. Danielle is discovering that this is a ladies milking bench. Maybe for goats, but now we know why its low and why the seats are more adult sized. I could not have gotten that information. My French isn't that advanced.
Having my Diva there is a blessing and I purchased this great item. I may have not if I hadn't had Danielle there.
I must admit I have priced other services. I have contacted other services and found out there is a minimum on price, or it's for 3 hours and they don't document nor do they have logistics or help you arrange any logistics.
Honestly, for the value of an all-day guide, (and you won't even scratch the surface of the market in a day) having someone negotiate, document and the fact that they have a logistics service as well. I am no fool. It's like having someone hold your hand through the whole process.
You think I forgot about the film crew? No. They were there the whole time and got the footage they needed for the documentary. It was actually kind of fun and not normal circumstances. The director was cool as were the film crew.
The next week Danielle took me back to another part of the market. Yes, the film crew was there as by now I was quickly becoming a French film star ;). We went to another part of the market and it was open only for the morning – only for the trade, only on secret access. All in all, it was quite the adventure.
Now it surprising me that people think this is a service for professionals. I would say, every professional should access and use this type of service, but this is the type of service that should be tapped into by people wanting to shop the Paris Flea Market. Maybe two or three friends go in for a day, split the cost and find those signature pieces for their home? Find that look that you see in the magazines. It's not as expensive as you think. Especially if The Antiques Diva is negotiating for you.
You can never put a price on memories and finding such a service as The Antiques Dive & Co is really worth it. Friendly, knowledgeable, and helpful. Two thumbs up.
About Bruce
Bruce Bailey is a life stylist, having coined the term long before it became novel or 

cliché. He is educated in art, history, and art history, with an emphasis on design. 

Bruce's eclectic taste and intense curiosity about the world around him have permitted him to become a practicing connoisseur of everything from 18th Century art-and-architecture to modern-era landscape design. 
As a true patron of the arts, Bruce's talents cross many spectrums: he is an art lover, a talented gastronome, and a sophisticated gardener. As one who is always "up to his elbows" (whether it's at the stove or in the dirt), Bruce enjoys bringing all the essential elements together for an exclusive clientele. 
When left to his own abandon, Bruce prefers to explore the world and has become something of a "slow traveler," setting down roots in foreign lands to learn about the culture by first-hand experience, often for weeks or months at a time. And while Bruce chooses to live a sequestered life in Eastern Washington, he may be feeling the need to cast caution to the wind… 
Be Like Bruce
Book a custom, private antique shopping tour with your secret weapon:
an Antiques Diva Guide who will not only customize your buying trip,
they will negotiate, translate and arrange for shipping.
A Diva Guide pays for itself. Just ask Bruce! 
Do you have questions about our antiques shopping tours in 15 countries, our buying services or our international shipping? Contact me today at toma@antiquesdiva.com
Toma – The Antiques Diva
---
Tips for Shopping at Paris Brocantes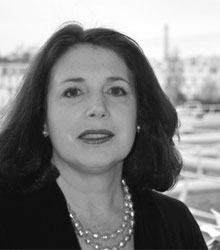 Today's post is by Jennifer Balmadier, one of our Paris Diva Guides. She is a native to Boston, however she traveled to France most of her life helping her parents shop for their antique store. On one trip while attending a French friend's wedding, the fates aligned and she met the Frenchman she would marry… You'll have to have her tell you how if it weren't for her mother-in-law, she might have married a French Duke instead! Utterly smitten, Jennifer gave up her career in insurance in Boston and moved to Paris for love. Her life story is romance on a plate. Once living in Paris she returned to her roots, sniffing through flea markets finding trinkets and treasures helping to buy for her parents, doing personal shopping which led to her becoming a Diva Guide. Her particular passion is vintage fashion (she got her first Hermès when she was 13 years old!) and she knows every vintage Chanel shop in town! She's also wonderfully down to earth and has a dry humor that will have you laughing before you even hit the shops. She loves nothing more than sharing with Diva clients the ins & outs of Paris, teaching them the metro, telling them where to go to shop, wine or dine (or not) and letting clients know inside details on life in Paris… Details you can only learn from a local!
April Showers Bring May… Brocantes!
Warmer temperatures bring all sorts of nice things to Paris: blooming window boxes, crowded terraces and our favorite at AD&Co Headquarters, brocante season! A brocante is a one-day or short-term flea market that pops up in neighborhoods around Paris (and the rest of France). Longer days and sunny skies are the perfect combination to start the day with a walk around a weekend brocante. Whether you are just browsing or want to do some serious damage, you will find the Parisians out in force. If early mornings aren't your thing, most of the brocantes stay open until 7:00 pm making the perfect segue into apéritif hour at your favorite local terrace.
Check out https://vide-greniers.org/75-Paris and http://brocabrac.fr/Vide-greniers-75 for a comprehensive list. In French, but you can search by date and district. Just keep in mind that a vide-grenier is more like a garage sale, and a brocante will have mostly professional dealers. The city also has a clear website with some brocante information:  http://quefaire.paris.fr/brocantes.
Check out https://vide-greniers.org/75-Paris and http://brocabrac.fr/Vide-greniers-75 for a comprehensive list. In French, but you can search by date and district. Just keep in mind that a vide grenier is more like a garage sale, and a brocante will have mostly professional dealers. The city also has a clear website with some brocante information:  http://quefaire.paris.fr/brocantes.
                              Bric a brac and books at Paris brocantes.
Tips for Shopping Paris Flea Markets and the Local Brocantes
It is easy to forget the exact size of that space you need to fill, bring photos and measurements of anything specific that you have in mind. If you're booking a tour – sending photos to your Diva Guide in advance of items that you like or are looking for is very helpful on a tour.
It is easy to forget the exact size of that space you need to fill, bring photos and measurements of anything specific that you have in mind.

 

If you're booking a tour – sending photos to your Diva Guide in advance of items that you like or are looking for is very helpful on a tour. 
Dress comfortably and don't advertise that you are a (wealthy) tourist.

 

It can rain on and off, even with a sunny sky, so always have your sunglasses and a travel umbrella handy. 
As logic dictates, arriving at a brocante at the start of the show will get you the best selection but dealers might be more willing to bargain if you go as they are packing up. 
Cash is king and brings you greater negotiating power, but occasionally vendors will take credit cards.

 

Considering splitting a purchase between cash and credit for a better deal on larger items.  
Most things aren't marked so it is always okay to ask the price.

 

Just don't start to negotiate if you aren't sure you want the item as it is considered bad form. 
Always ask before taking pictures, whether to show your spouse for approval or for your scrapbook.

 

It is a sign of respect to the dealer. 
If you are shipping things home (and don't forget about our new Antiques Diva In-House Shipping ) you can arrange for the shipper to pay the dealers so no money changes hands when you are shopping.

 

This old-fashioned custom also means that you "own" the item, even though no money has changed hands.

Buying an extra suitcase and paying extra to send it on the plane with you can be a decent way to get purchases home.

You might think you will remember the exact location of that vendor you wanted to go back to, but after awhile things start to look the same.

 

Ask the dealer for their carte de visite.

 

Usually they will offer to write a description of the item for you on this business card. 
If you want to remember the history and details of your purchase, ask the dealer to write it down.

 

This can also come in handy at customs. 
Reproduction is not always a nasty word.

 

Many French reproductions date back to Napoleon III based on styles from earlier periods, still making them true antiques. 
Last but not least, buy what you love.

 

For many things the value is how much you love it

. 
Bonne Shopping! 
Toma – The Antiques Diva® 
---