In addition to 1-to-1 custom antique buying tours in 14 countries in Europe and Asia, 7 days a week, 365 days a year,
meet Toma Clark Haines, The Antiques Diva, at public appearances in cities around the world.
High Point Market Champagne Tour with The Antiques Diva Fall 2017
October 14 @ 1:00 pm

-

October 18 @ 2:00 pm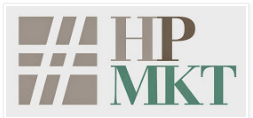 No Passport Required
The early bird gets the worm at the Antique & Design Center with Toma Clark Haines, owner of Europe's largest antiques touring and buying service company, as she takes you on a tour of the major antique periods and styles to identify their key characteristics utilizing modern day metaphors and featuring inventory found at the ADC in High Point. No passport required.
Focusing on the antique trends in Europe, The Antiques Diva(R) is taking antiques out of the past and bringing them into the future of design.
check back for exact dates and times: October 14-18, 2017
Visit www.hpadc.com for details

Office Manager
at
Antiques Diva & Co
Office Manager at The Antiques Diva & Co, Barbara is often the first contact clients have with our company when they make an inquiry. She loves PR projects, doing research that can help attract new customers and she is very happy to see the company grow internationally with a structure that will benefit all involved.
Latest posts by Barbara Irigoyen_Gonzalez (see all)
To book Toma Clark Haines, The Antiques Diva®, for a speaking engagement please email Andrew Joseph PR: andrew@andrewjosephpr.com