In addition to 1-to-1 custom antique buying tours in 15 countries in Europe, Asia and America – 7 days a week, 365 days a year – meet Toma Clark Haines, The Antiques Diva, at public appearances in cities around the world.
HPMKT EARLY BIRD TOUR WITH THE ANTIQUES DIVA Fall 2018 #NOPASSPORTREQUIRED
October 12 @ 4:00 pm

-

6:00 pm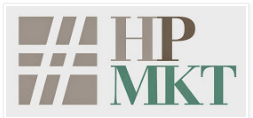 Early Bird Tour with The Antiques Diva
#NoPassportRequired 
Friday October 12 10am
High Point Market Antique & Design Center  
You haven't shopped High Point Antique & Design Center until you've done it #DivaStyle with Toma Clark Haines, CEO of the world's largest antiques touring company, The Antiques Diva® & Co, which operates private buying tours in Europe, Asia and America. An expert in Global Sourcing, The Antiques Diva takes you on a whirlwind tour teaching you the major antique periods and styles, giving hints and tips on identifying key characteristics and distinguishing period pieces from modern forgeries.  As she introduces you to her favorite dealers at HPADC she will share what's hot in antiques and what's not – and how you can use this information to get the best prices on the best pieces.
Join this Tastemaker on an Early Bird Tour – but one word of warning… she wears stilettos, she walks fast… so you better keep up. #NoPassportRequired
Meet at Entrance to HPADC
Contact Toma for more details: toma@antiquesdiva.com 
Visit www.hpadc.com for all HPMKT Antiques and Design Center Fall 2018 Events. 

Toma Clark Haines is a Global Tastemaker, Speaker, Writer & Entrepreneur; and founder and CEO The Antiques Diva® & Co, Europe, Asia and America's largest Antiques Sourcing & Touring Company.
Latest posts by Toma Clark Haines (see all)
To book Toma Clark Haines, The Antiques Diva®, for a speaking engagement please email Andrew Joseph PR: andrew@andrewjosephpr.com