I'm making the rounds this week… and would like to give un très gros merci to 2 of my favorite French bloggers for giving The Antiques Diva & Co a shout out on their uber-hip blogs recently!!
The Antiques Diva & La Mom bloggers
My friends Stephanie & Allison, the authors of La Mom blog, are doing a sensational new series titled  VIP – Very Interesting Parisians where they interview everyone from author Elaine Sciolino of La Séduction to the French journalist William Réjault  (a man so interesting he even has his own Wikipedia entry).  Somehow in the midst of all these très intéressant Parisians, I managed to get interviewed for the series.  I'm still not sure how that happened – but think that having friends in high places (er, thanks Stephanie & Allison) might have helped secure me one of the coveted slots on La Mom blog!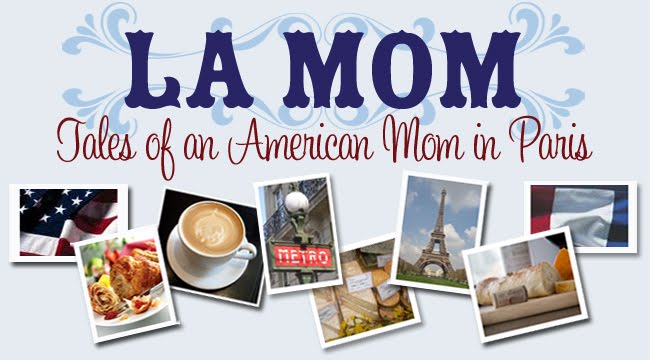 In my interview they asked hard-hitting questions, getting me to reveal answers to questions on my favorite French stores, restaurants, meals, drinks and more….  Not only will you learn a little about me in this interview but you'll also learn some great addresses for shopping in the city along the Seine.  Merci La Mom for including me in your VIP List!
If you're not already reading La Mom, you'll want to add her to your blog roll – La Mom is actually Les Moms! Stephanie and Allison are two best friends in Paris blogging about what the tourists don't see and "La Mom" is the character they've created who lives out an amalgam of Stephanie and Allison's everyday (but extraordinary!) experiences raising Franco-American families in the shadow of the Eiffel Tower.
Another great French blog to follow is The Carams blog, another joint venture between amies who happen to share a passion for photography.  Carina and Amanda's blog allows you to follow their oh-so-picturesque French life through the lens of their cameras!  And – as I DO write a shopping blog – I'd be remiss if I didn't tell you that their site also allows incredible opportunities to buy handmade cards, photo's d'art.
In addition to having a guest appearance on La Mom blog last month I was delighted to discover that Carams also gave me a shout out on their blog last month in an article title Brocantes – The Ultimate French Treasure Hunt.   Following is just one of Carina's gorgeous photos of her recent trip to Lille.  If I know you like I think I do, I'm certain you'll enjoy the great tips Carina gives on where to stop, shop and drop some dough at the brocantes and flea markets of France!
Merci Ladies for telling your readers about The Antiques Diva® & Co's tours/ " target="_blank">European antique shopping tours!
Au Revoir!
The Antiques Diva®