Dear Diva Readers,
top: 5px; float: left; color: white; background: #781300; border: 1px solid darkkhaki; font-size: 60px; line-height: 40px; padding-top: 1px; padding-right: 5px; font-family: times;">When clients ask me where they should go to shop for antique jewels, they always expect the first answer out of my mouth to be Antwerp's diamond district.  After all, everyone knows I love little Belgie.  And while I think Antwerp is the best kept secret in the whole of Europe, when a client inquires on where to go antique jewelry shopping I don't send them to Belgium.   I send them to Grove City, Pennsylvania – population 8,232 – home of Joden Jewelers the world's leading resource for antique, estate and modern jewelry.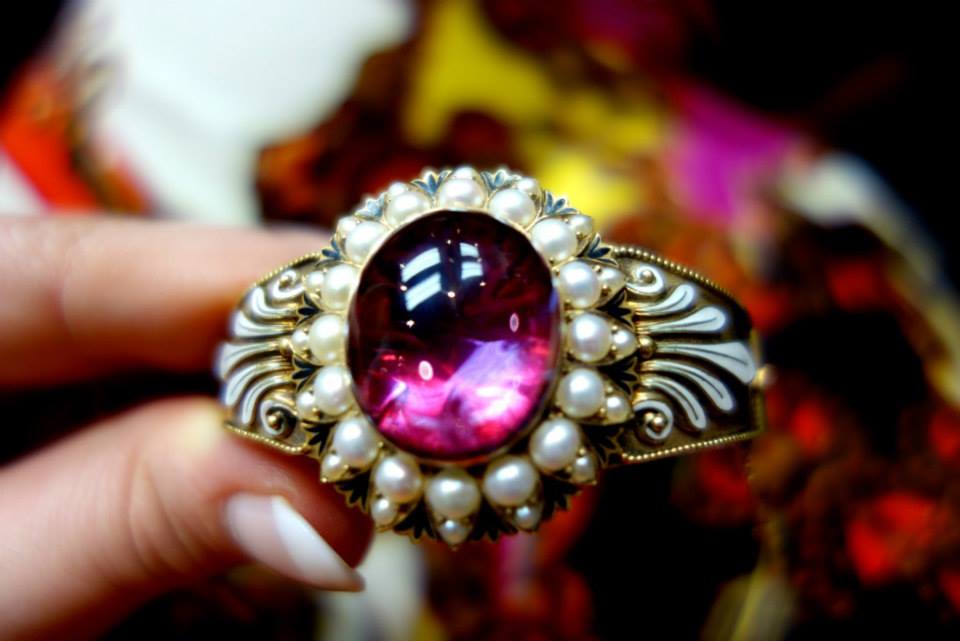 Set in the bucolic countryside 60 miles north of Pittsburgh, the village is surrounded by rolling green hills where the cows pose as if waiting for Rembrandt to pop by with his paint brush.  The village has a main street complete with the proverbial butcher, baker and candlestick maker.  It's quintessential Americana.  Tucked discretely into the center of town is Joe Murawski's tiny and impressive shop, Joden Jewelers.
Don't let the size – or location- fool you.  This shop could easily take center stage at TEFAF – The European Fine Arts Fair – if Joe, a humble man with big smile and an even bigger heart, were to decide to cut loose on the international scene.  Instead he prefers to sit back quietly and let his clients come to him… and come they do. With clients jetting in from around the world Joden Jewelers makes this town in Pennsylvania – best known for the local liberal arts college (Grove City College) and home to the last remaining forge in the state (Wendell August Forge) – a destination for the glitterati seeking the best in antique and estate jewels.
I was fortunate enough in November to visit Joden Jewelers to speak to a group of his select clients on antiquing in Europe – but must confess I was positively distracted by the bright, shiny objects while speaking.  Eventually I gave into my baser instincts and draped myself in jewels – even putting on jewelry formerly owned by princesses and princely people, playing with glittering bits and bobs until I had a ring on every finger, multiple tiara's gracing my head and layers of necklaces. I was shameless and speechless.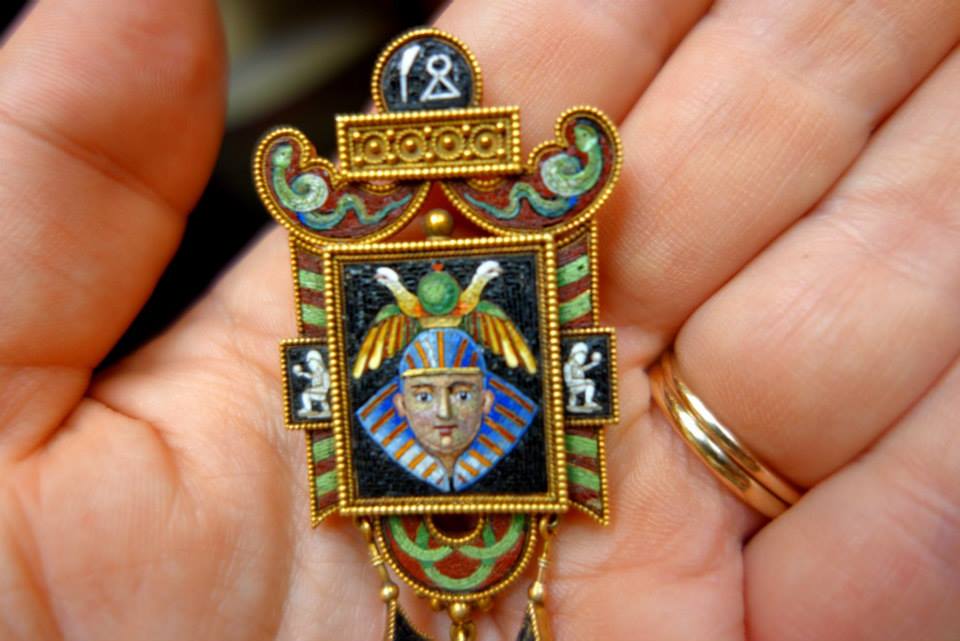 It takes a lot to make me speechless – but when Joe Murawski pulled out trays of Giuliano Jewelry, I gasp out loud and not one word came to my mouth.  All I could do was squeak a simple sigh.  Carlo Giuliano (1831-1895) was an Italian goldsmith who moved to London and captured the heart of Queen Victoria, becoming her favorite jeweler.  To see Giuliano's work in real life was simply awe-inspiring – to hold it, touch it and even wear it was even more so.  The shop also houses a small museum in addition to selling Giuliano's work and Joe's down-to-earth nature encourages his clients to inquire as he tells stories and points out the intricate details I didn't notice on my own accord.  Between you and me I'm a novice when it comes to jewels, but after spending a day by Joe's side, I felt I'd learned to see with new eyes.  He's at heart an educator and he wants his clients to understand how the jewelry was made, the arts and craftsmanship that went into each and every piece as well as the history that surrounds these significant purchases.
While I couldn't get Joe to divulge the name of even one of his clients, he did confess that not only are Hollywood starlets among his client list but also some of the top jewelry stores in the world.  Joden Jewelry doesn't only sell to the public – they also sell wholesale.  Joe has six dealer accounts alone within a mile of the Beverly Wilshire Hotel.
Happy early Valentine's Day from The Antiques Diva®
PS:  To book an Antiques Diva England Tour or inquire about our Buying Services so you can source antiques abroad virtually, email to:info@antiquesdiva.com">info@antiquesdiva.com