Dear Diva Readers,
top: 5px; float: left; color: white; background: #781300; border: 1px solid darkkhaki; font-size: 60px; line-height: 50px; padding-top: 1px; padding-right: 5px; font-family: times;">Perhaps one of the best things about my Antiques Diva Guides is that they all have a passion for antiques. Even when not leading buying tours, these antique aficionados can be found perusing flea markets and popping into countryside shops in their spare time. What can I say, it's in their blood! One of our UK Diva Guides – Alys Dobbie – recently spent the day scouting the flea markets and shares her experience with us, noting that you really can find anything when you know where to go!
Alys writes:
"When it's flea market day, the sleepy quintessential villages of Merry Old England become chockablock with visitors who are making their way to scout for treasures.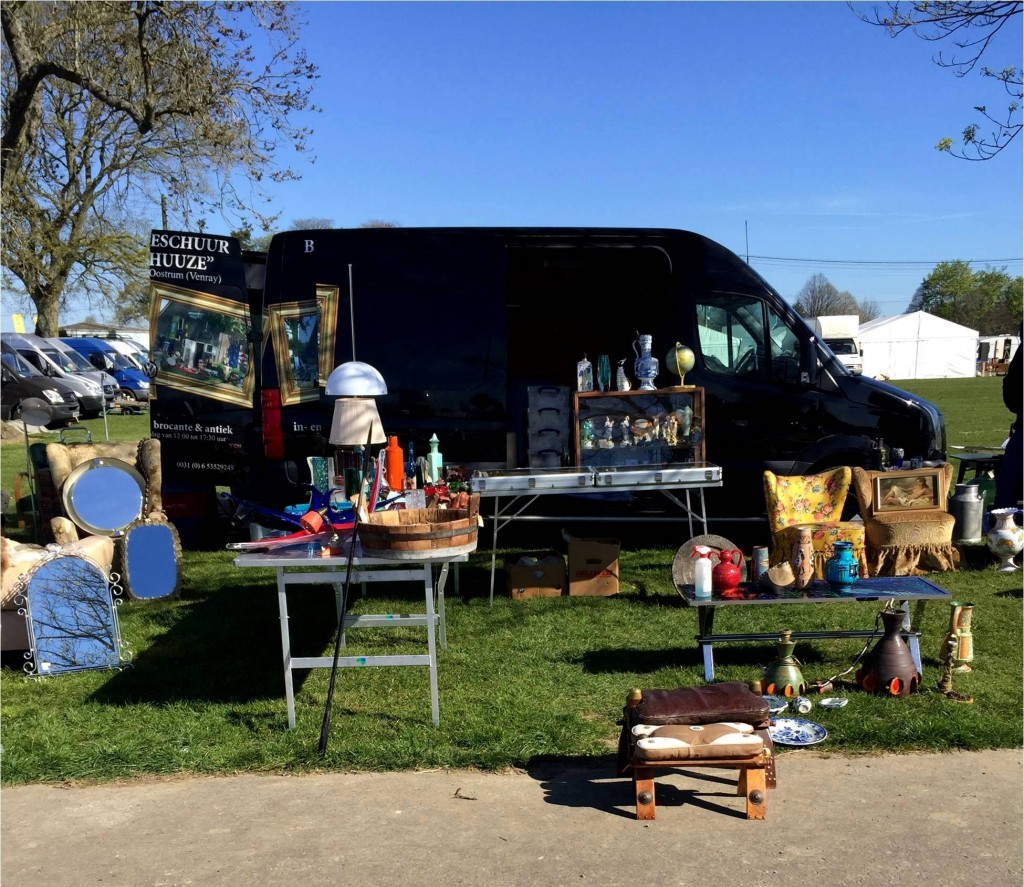 I recently went on a buying trip for my own website nanadobbie.com, arriving to a market which opened at 9am (You can imagine how happy I was for once that the flea market had a very manageable opening hour as most fairs in Britain start from 6am!).  I took my boyfriend along for some company, as it's always better to shop with a friend, and together we ran around like madmen as we had to leave by 1pm. Most would say this would be plenty of time to see everything, but the truth is, that we barely scratched the surface.  A woman with over 200 pairs of deer antlers is placed next to a small French woman who only sells watering cans.  A giant stuffed black grizzly bear (price tag  £20,000) is on a stand next to a man selling baguette trolleys. The fact of the matter is that you can buy anything and everything here, for all of your houses across the globe or just your downstairs bathroom.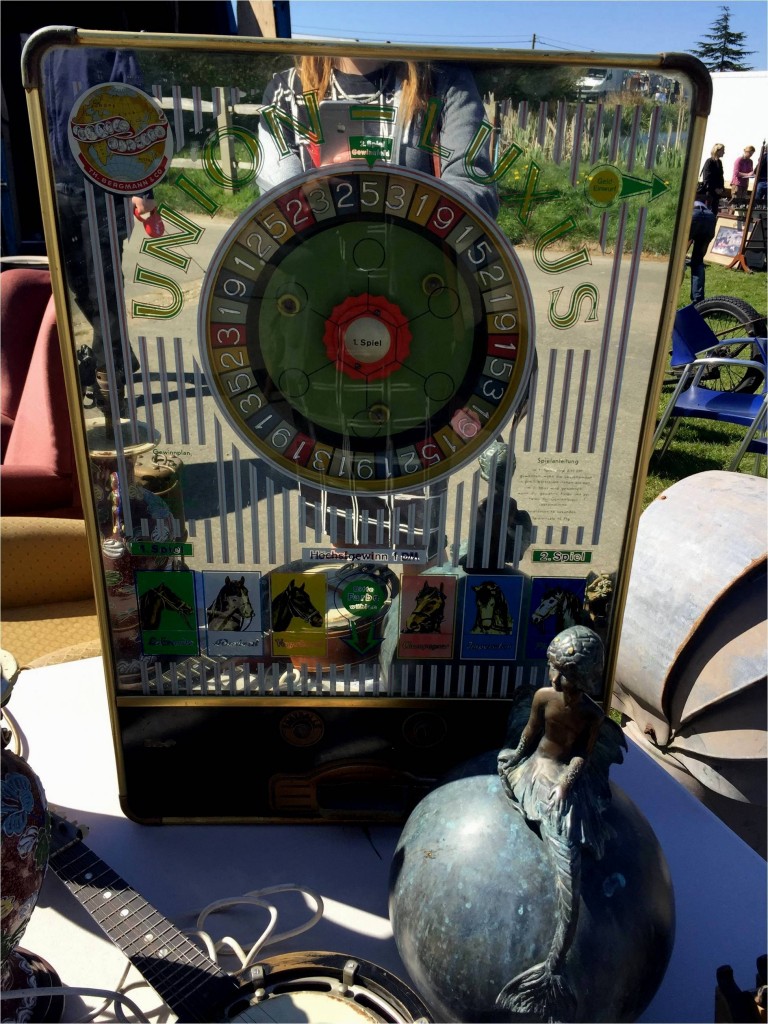 As for me?  I managed to buy a fully functioning 1840s wall mounted roulette horse racing game, a lovely little French 1950's sideboard and saw a hilarious knock off Bart Simpson rocking chair – which just goes to show you really can buy anything here!"
If you'd like to book your tour with Alys, who not only specialises in the big country flea markets, but also knows a thing or two about Portobello Road Market in central London, email us at to:info@antiquesdiva.com">info@antiquesdiva.com. As always, Alys can pick you up from the nearest station or airport, drive you to the fair or market and spend the day giving sound advice and introducing you to the many dealers she knows – and you, dear readers, get to shop like a dealer for a day for dear Alys is taking you not only to dealers we recommend our clients shop at but where she herself as an antiques dealer in England also shops to stock her store.  Now that's an insider's guide to antiquing in England!
The Antiques Diva®