Dear Diva Readers,
top: 5px; float: left; color: white; background: #781300; border: 1px solid darkkhaki; font-size: 100px; line-height: 90px; padding-top: 1px; padding-right: 5px; font-family: times;">Here's your chance to impress guests at your next dinner party with some seriously sexy silver!  At A'FSH – The Arts and Antiques Fair in 's Hertogenbosch, The Netherlands, held from  April 16 to  April 25, Jacob J. Roosjen, SRI ®, European Antique Silver dealer, is offering some spectacular Dutch silver that will simply have you drooling to serve up something diva-worthy!
My favorite item in Roosjen's divine inventory is this very rare large silver and oval shaped Louis XV style wine cooler (5782 gram, width 61 cm) made by François van Stapele in The Hague in 1764! It can cool six bottles of champagne and is ideal for diva fetes!
Of course, you wouldn't want to forget to cool your glasses for the party as they did in the olden days!  How about taking home The Hague Monteith Bowl (1301 gram, diameter 26,5 cm) made by Reinier de Haan in 1774.  This piece is a real eye catcher!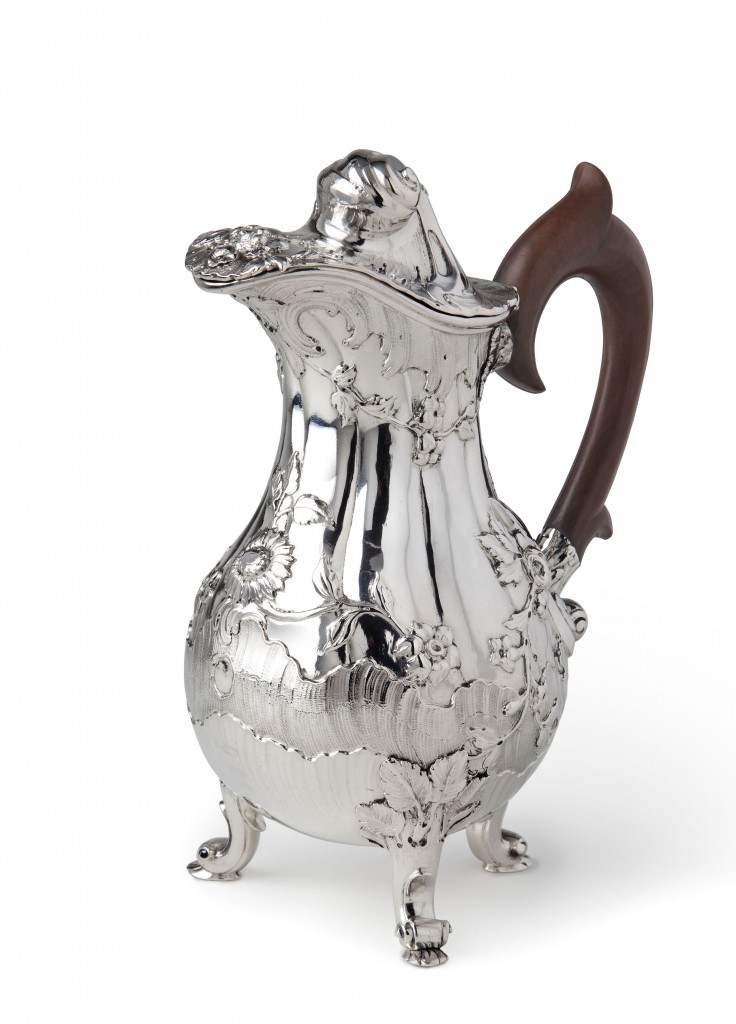 And for another piece of eye candy, in a bit smaller size (444 gram, height 17,5 cm), you mustn't miss this elegant silver wine jug finely chased with floral decoration, grapes and horns of plenty. The famous Amsterdam silversmith Johannes Schiotling manufactured this wine jug in 1767 and it's ready to hold at least half a liter of your favorite Bordeaux.
These extraordinary items give you just an impression of the high quality silver Jacob J. Roosjen, SRI® has in his collection.  The world's leading expert on silver, Roosjen is world-renowned for his passion for Dutch silver in particular. Make sure to visit him – and his handsome sons – at this upcoming A'FSH and fire away with those deep-burning silver questions – you'll be delighted with their answers!  Don't forget to tell them that The Antiques Diva® sent you!
A'FSH – Arts & Antiques Fair in 's Hertogenbosch
April 16 -25, 2011
Bonne Shopping,
The Antiques Diva®