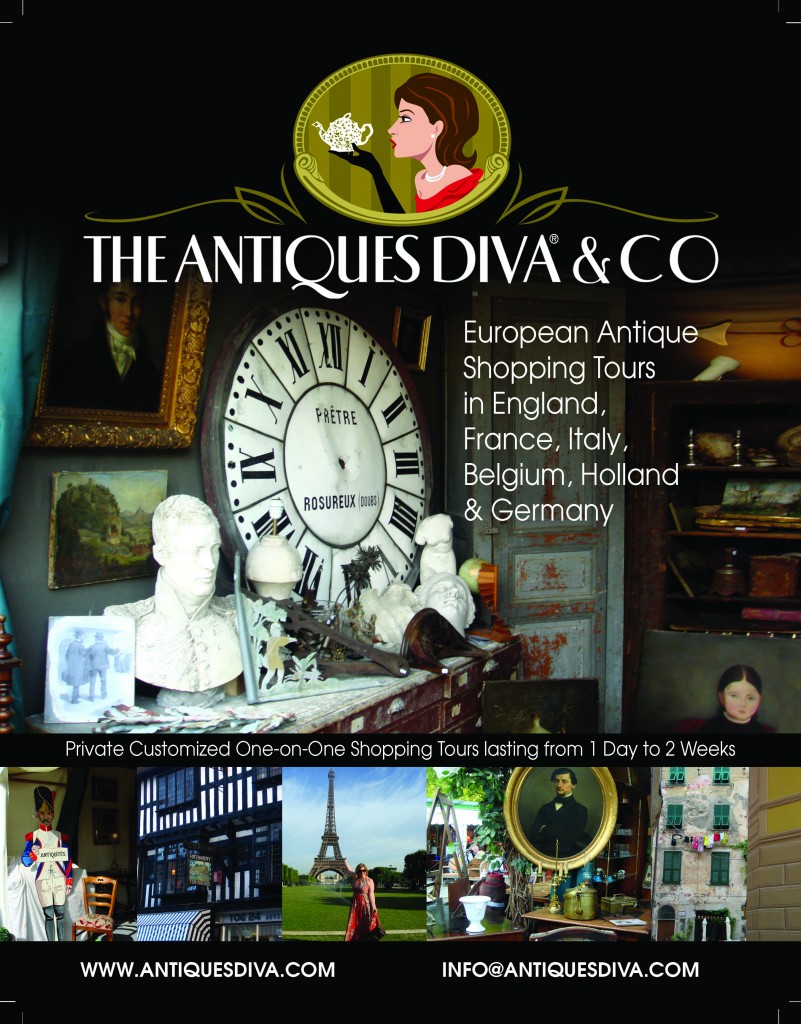 Dear Diva Readers,
top: 5px; float: left; color: white; background: #781300; border: 1px solid darkkhaki; font-size: 80px; line-height: 70px; padding-top: 1px; padding-right: 5px; font-family: times;">The question I am asked most frequently when people hear the name of my blog and company is "and what do you do?" I thought today it might be interesting if I explained to you what it is we actually do at The Antiques Diva & Co! You read about me jetting off to Paris, Provence, London and Florence from my home in Berlin but I don't often explain the nitty gritty of my business!
So here goes…. At The Antiques Diva & Co we offer private, customized, fully-escorted antique shopping tours in 8 countries – France, England, Belgium, Italy, Sweden, Denmark, Holland and Germany. All of our tours are planned according to our client's desired travel dates and customized according to the client's shopping list, style and budget. We offer everything from a 1 day flea market tour to a full-on, 2 week extravaganza, sourcing antiques in multiple countries and currencies.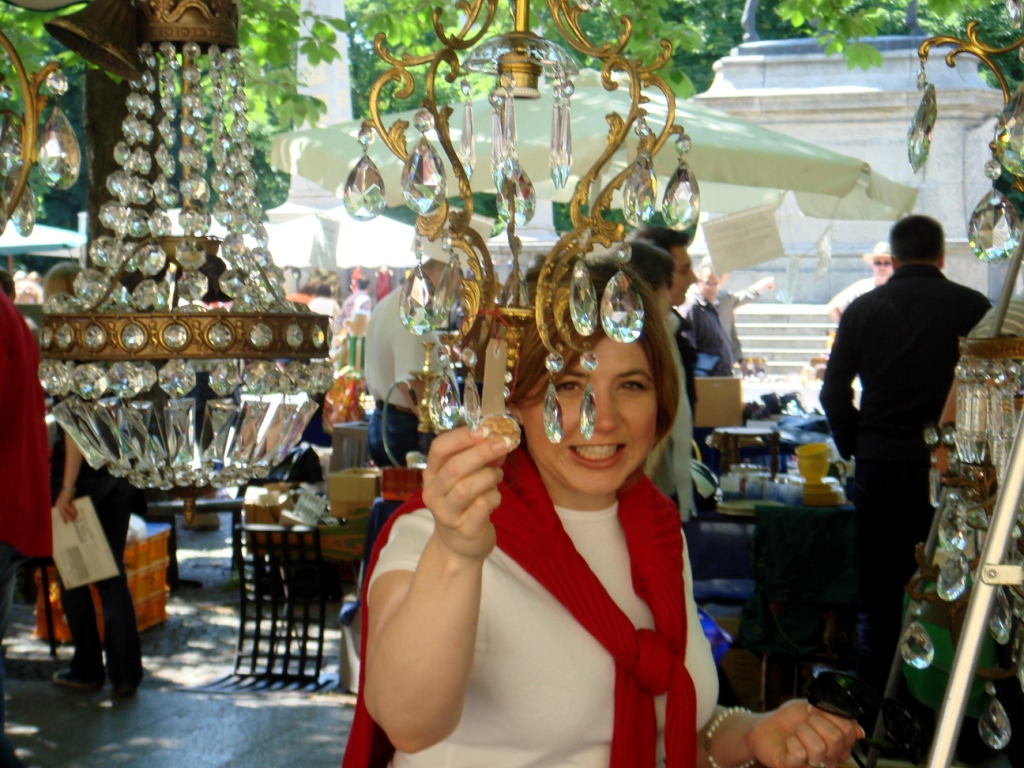 The core business for The Antiques Diva & Co is helping antique dealers and interior designers in America and Australia source inventory abroad. However, we also give tourists an opportunity to shop abroad during their vacation at sources usually only available direct to the trade.
In our antique shopping tours to both the public and to the trade, the common denominator is that we listen to what our clients are looking for and then take their antique shopping lists and recommend personalized itineraries that are most likely to help them find what they're looking for.
At The Antiques Diva & Co we have long-term relationships with key antiques dealers in Europe and England. We know where to go to find the best prices on the best quality inventory – and this knowledge saves our clients both time and money. We not only translate into the local language but also negotiate on our client's behalf.
Now, I keep saying the word "we" – that's not the "royal we" as in how the Queen speaks of herself – but rather me and my team of trusty Diva Guides who are locally based and also lead our Antiques Diva Tours! After all I can't be everywhere at once so I've found an army of divas – a battalion if you will – to soldier on, shopping on my behalf and helping clients score antiques nearly every weekend of the year all over England and Europe!
We know that buying antiques abroad can be confusing and our goal is to demystify the process for our clients – helping them build their own little black book of antique addresses overseas. And we do it Diva Style – with a shopping sack in one hand and a champagne glass in the other. For most of our clients, their buying trips abroad are not just a business trip to stock their stores but also part of their vacation time overseas and we want to make their experience as enjoyable as possible.
Because shopping abroad is only part of the equation, The Antiques Diva & Co also liaises with preferred time-tested international transporters to help get our client's purchases back home. We fill out all the complicated customs paperwork, helping clients to safely, promptly and in the most cost effective way possible ship their inventory back home across the pond.
Et voila – that's what we do in a nutshell here at The Antiques Diva! We would love to take you antique shopping on your next trip abroad!
Until next time,
The Antiques Diva
tons/follow-me-on-pinterest-button.png" alt="Follow Me on Pinterest" width="210″ height="28″ />
tons.sociableblog.com/images/FB5.png" border="0″ alt="" width="210″ height="40″ />
tons.sociableblog.com/facebook-badges.html">