Dear Diva Readers,
top: 5px; float: left; color: white; background: #781300; border: 1px solid darkkhaki; font-size: 60px; line-height: 50px; padding-top: 1px; padding-right: 5px; font-family: times;">Here lately I've been doing a lot of public speaking about antiquing in Europe and one of the questions I am frequently asked is what are the basic rules you would teach a novice antiques buyer? My biggest bit of advice? When buying antiques a reputable antiques dealer can be your best friend and biggest ally.
Never be afraid to ask a question – the best thing you can do is engage an antiques dealer in a relationship.  Ask them questions – How old is it? What is it made of?  Where was it made?  What was it used for?  Where does it come from?  Where did they buy it?
Antique Dealers are a unique breed – most of whom chose their profession because it's their passion. They love to talk about their passion with a willing audience. If you're a willing audience they would love to share with you their knowledge.   Ask a question and let them educate you. Let them be your teachers.
Don't be afraid that by asking questions you'll be taken advantage of – or reveal your ignorance.  By asking questions you form a relationship with the vendor.   I must confess in the rare times when I feel a vendor is trying to swindle me – I will ask them about items I know about and see if they are telling the truth.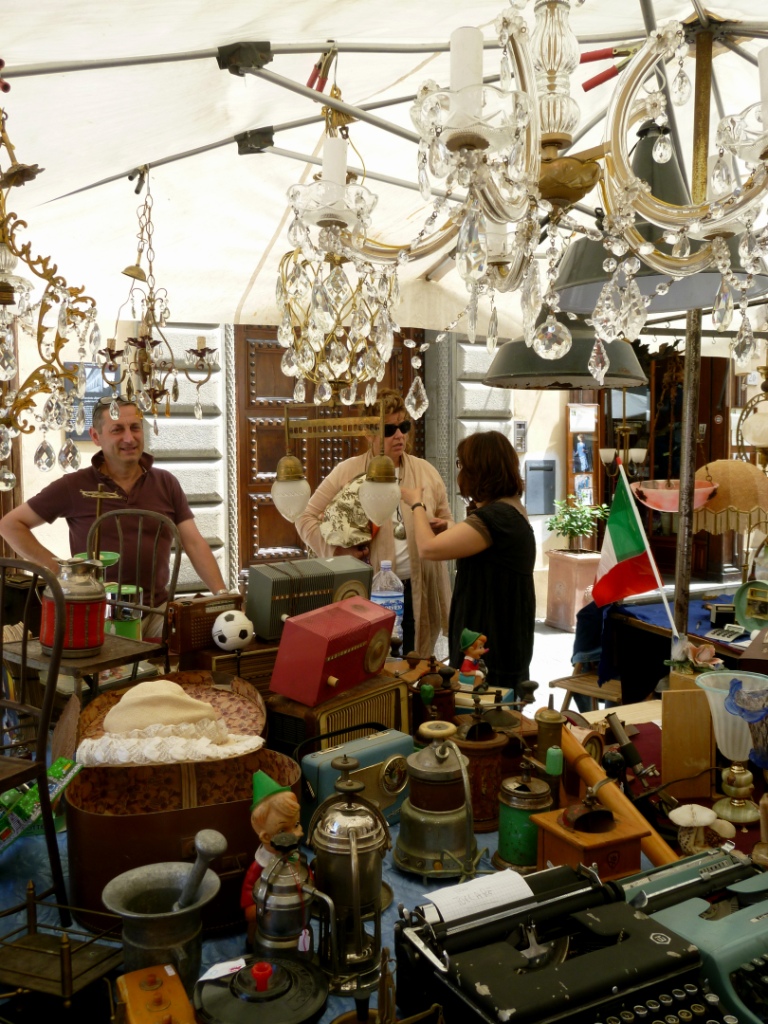 What I've found when the vendor sees you love the item as much as they do – they want their inventory to go to a good home.  Prove yourself worthy of the purchase and you're likely to get a better price!
In America clients often say they feel they have to point out what's wrong with a piece to get a discount. In Europe that strategy doesn't work.  Remember Europeans don't tend to be capitalist and so if you point out everything wrong with a piece the vendor might just say "obviously you weren't meant to own the piece!" 
When buying antiques the best advice I can give is to  make a  human connection.   As my grandma always said, "You can catch more flies with honey…"
The Antiques Diva®