Antiquing at Place St Sulpice, Paris
Dear Diva Readers,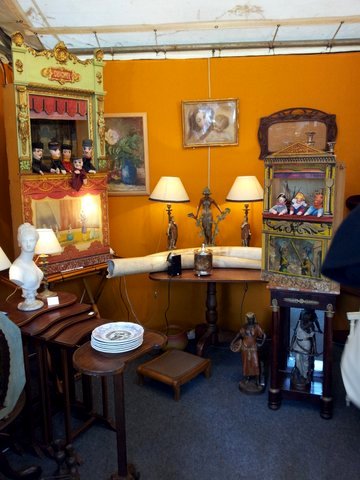 You know summer in Paris is officially underway when the brocante at St Sulpice comes to town.  Ending on June 23, the market is held in the Place Saint Sulpice, named after the famous eglise which flanks its eastern side.   Don't worry if you missed the fair this year – you can always plan a trip next June as the fair comes to Paris each summer like clockwork.   Movie buffs might recognize the name of this square as well – it played prominently in The Da Vinci Code. And, if you're a French flick fan, you might be excited to know that the French actress Catherine Deneuve lives in a gorgeous flat overlooking the square.  She's often seen shopping in the neighborhood (and on more than one occasion we've bumped into her shopping this antiques and flea market).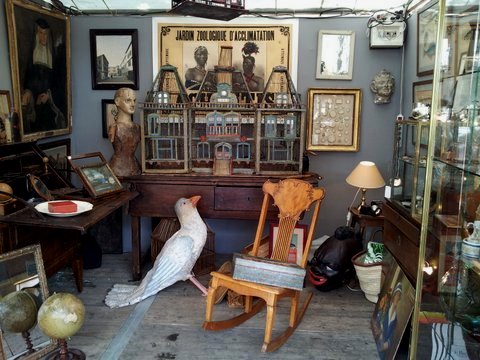 The square, built in 1754 as a tranquil garden in the Latin Quarter of the 6th arrondissement of Paris, is just as lovely today as it was 250 years ago.  In fact, at the flea market (held this year from June 13 to 23) relics from the past remind us what life was like during those days of yesteryear.
Antiques Diva Paris Shopping Guide Danielle snapped a few pics while shopping the market last week and we had to share this glimpse into Paris antiquing with you!
To book your Paris Brocante and Flea Market Tour email info@antiquesdiva.com for more information.   Don't forget to ask to tour with Danielle to go off the beaten path into Paris' best neighborhoods and brocantes.
Bonne Shopping!
The Antiques Diva® & Co

Toma Clark Haines is a Global Tastemaker, Speaker, Writer & Entrepreneur; and founder and CEO The Antiques Diva® & Co, Europe, Asia and America's largest Antiques Sourcing & Touring Company.
Latest posts by Toma Clark Haines (see all)