Aura Jewelry Line from Nancy Price
Dear Diva Readers,
I have several weaknesses in life.. champagne, fast cars and fabulous jewelry!  I've a bit of a reputation for over-the-top, larger than life pieces of jewelry (I'll never forget the man who shook my hand and said "you must have a very big personality to go with that ring!").  Jewelry puts the finishing touches on any Diva-worthy outfit.  When I saw interior designer Nancy Price and her employees wearing fabulous necklaces, I had to know where she got them! Of course, when you're a creative personality and one of the top designers in the USA, you don't just buy your jewelry – you create them! They were actually pieces from Nancy's own jewelry line, AURA, which incorporates antique elements!  No wonder I loved them. Now you know me… I can't keep a secret when something is this good. I had to share about the line as I am fascinated with its origin.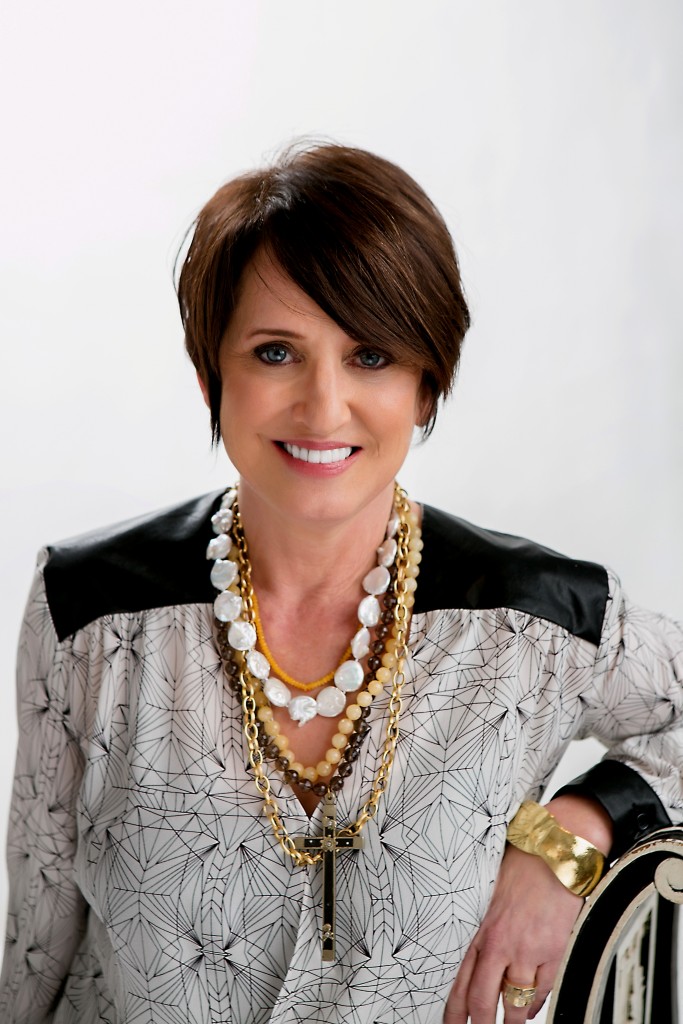 Nancy Price is based in Jackson, Mississippi. She's got a keen eye for beauty and has a well-edited style that's been called "disciplined yet opulent." No wonder we get along so well! For over 20 years she's been collecting charms, pendants, beads, reliquaries, and chains from her travels across the globe, and decided it was time to add "Jewelry Designer" to her list of titles. The one-of-a-kind and soulful pieces she creates not only beautify the body but also the home. Too stunning to put in a jewelry drawer, these works of art make a statement simply draped over a book or curled up in a bowl. I am a huge fan of displaying jewelry, and in my own dressing room I allow my jewels to act as decoration! It just pleases me to see everything on display.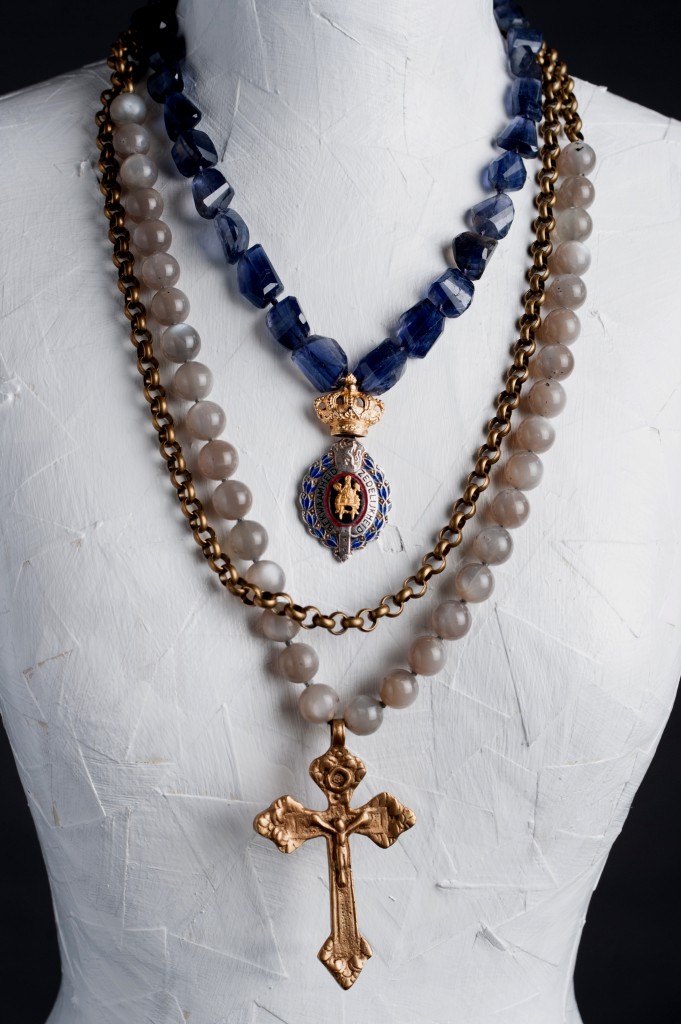 The jewelry line, AURA, is about appreciating the history, craftsmanship, and inherent beauty in an item. Each one-of-a-kind piece features antique reliquaries, vintage chain, and semi-precious stones. I absolutely adore these three necklaces and asked for more information on each. The first one is a One of a Kind Necklace with Iolite Nuggets, Crowned Flemish Morality Medal, Vintage Brass Chain, Grey Moonstone and Vintage Gold Reliquary Cross.
The second one is a One of a Kind Necklace featuring raw blue agate with silver aura crucifix, mother of pearl tumbled nuggets, double strand of lace blue agate with silver English watch fob circa 1910, blue french crucifix and small blue agate beads.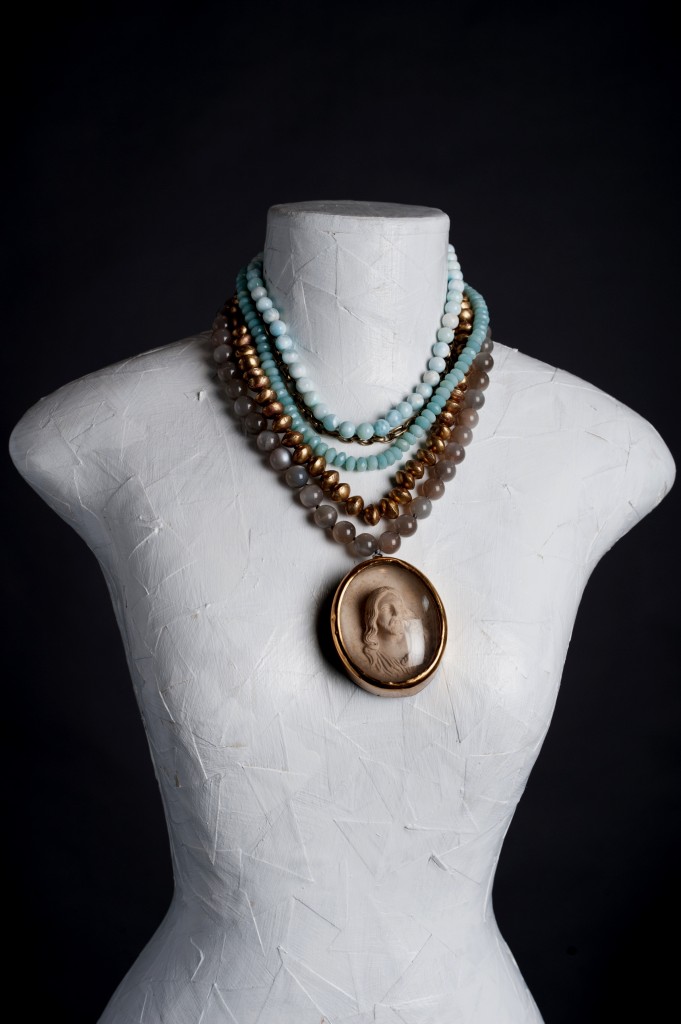 The third one is a One of a Kind Necklace featuring smooth round larimar, vintage brass chain, faceted amazonite, turn of century African trading beads, grey moonstone, and early 19th century hand carved meerschaum reliquary pendant of Our Lord Jesus.
I simply don't know which one to choose! Alas, I know this is a Diva problem!
If you wish to see one of these or other pieces in person, a selection of Nancy's extensive offerings can be seen at her studio, Nancy Price Interior Design, located at 3110 Old Canton Road in Jackson, Mississippi's historic Fondren district and to the trade at the Antique and Design Center of High Point at Market Square. For more information, please contact: Nancy Price Interiors 3110 Old Canton Rd, Jackson, MS 39216 (601) 982-4181.
Thanks for sharing your vision with us, Nancy! You are an inspiration!
The Antiques Diva®