Vintage Chanel Gets an Upgrade
Dear Diva Readers,
My dear friend Catherine, a social media expert and content curator, and I have known each other for ages.  We lived in Paris together back at the start of the millineum and have been shopping the world together ever since.  She was with me when my I first developed my passion for Chanel and so I was so excited when she emailed me recently to say she was lucky to be gifted a vintage Chanel camera bag for Christmas.  It was everything she was looking for….
black lambskin
quilted patent leather
tassel
gold chain strap
front outer pocket with CC logo
inside zip pocket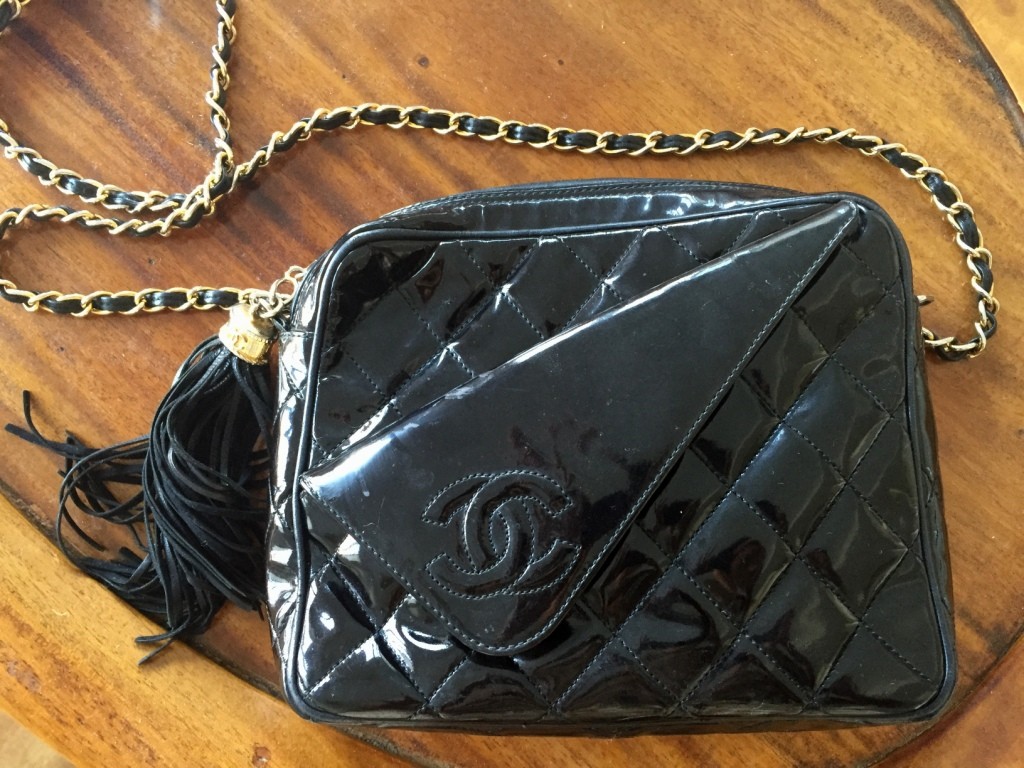 The bag was perfect for life in the city: the right size to hold a wallet, smart phone, keys and lipstick. Not too big or heavy, waterproof for year-round walking the streets of NYC. And it would fit easily inside her LV shopper carry-on when traveling.
She had been coveting the purse for several weeks, but with the holidays coming it wasn't the time to buy herself a gift. But Santa's helper must have whispered in her husband's ear, because on Christmas morning the little black bag was hers! All Hers!
Catherine writes,
"We were heading out for dinner, and I decided it was a good night to try out my new bag. The bag looked stunning against my black and gold coat: as a shoulder bag. The chain strap was simply too short to use as a cross-body, the purse rested snugly above my waist. Living in the city I strongly prefer the convenience of a cross-body purse, easy for hands-free walking, subway rides and carrying groceries home.
The next few days I did some online research and discovered Mautto, makers of purse straps, replacement straps and handbag accessories. After studying their prices and photos, I ordered a 12" strap extender made of gold chain and black leather with mini hooks. $31.00 less 10% first-time customer coupon, for $27.90 shipping included. Express delivery is available starting at $12.99.
Because I decided to travel after I ordered the strap extender, I emailed Lynette, the owner of Mautto, and changed my shipping address. Lynette couldn't have been nicer or more prompt with her response: perfect customer service.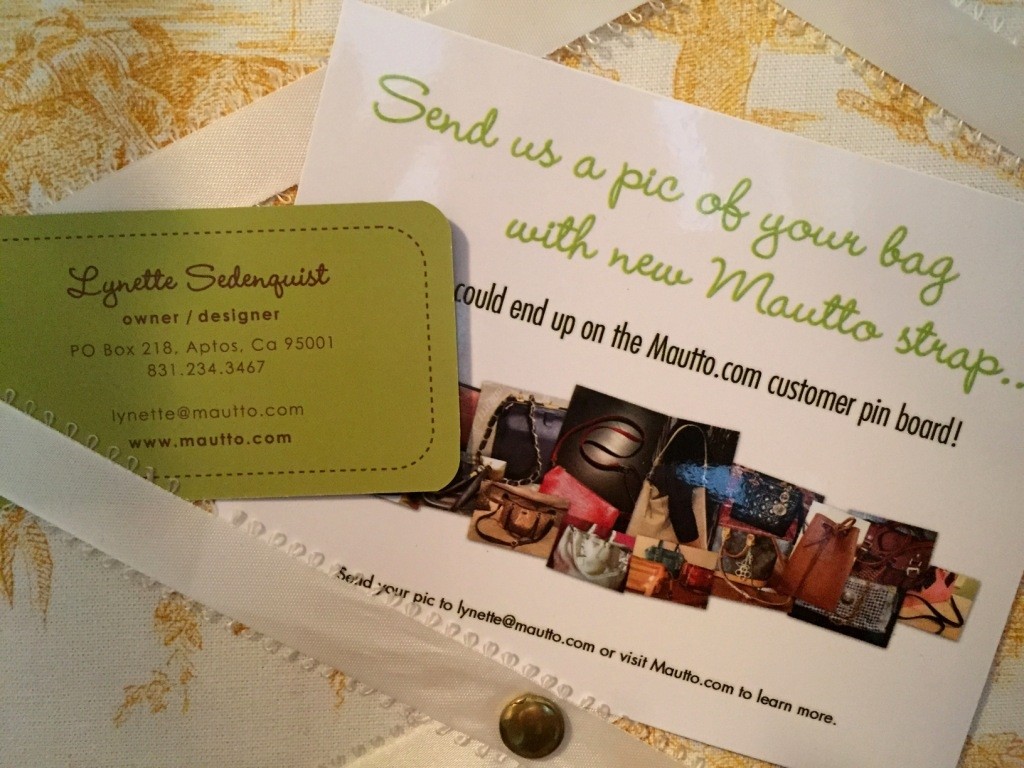 The strap arrived in less than 2 weeks (with another 10% discount coupon), and I easily attached it to my Chanel chain strap with the tiny gold hooks. The length is perfect: my cross-body now rests comfortably on my hip. And you can barely notice where the strap extender attaches to the original chain strap.
I have a myrtille blue Louis Vuitton Speedy bag and have been searching to find a matching strap; unfortunately LV discontinued the myrtille color a few years ago. I'll be purchasing my strap from Mautto – with the 10% discount coupon!
Thanks, Lynette!
The Details:
Lynette Sedenquist
http://www.mautto.com/
www.facebook.com/MauttoHandbags
www.instagram.com/MauttoHandbags
The Mautto website is easy to use with lots of pictures and examples of their custom straps and extenders. A blog, photo gallery and tips make it easy to pick your best solution from the literally hundreds of combinations possible – Mautto has dozens of colors, metals, hook styles, and accessories to choose from. They also provide custom solutions to your designer bag strap dilemmas."
At The Antiques Diva & Co we love vintage fashion and we love repurposing items to fit modern day living!! What an excellent idea Catherine shared!  How are you repurposing your vintage fashion items?
The Antiques Diva®