Weekend in Venice Antiques Tours
Dear Diva Readers,
Who hasn't dreamed of spending a weekend in Venice? Here at The Antiques Diva & Co we are so excited to have two local Venetian Diva Guides who have insider connections, knowledge of antiques and style to boot. If you find yourself pining for a few days in this magical city, keep reading because our locally-based Venetian Guides Orseola and Chiara have put together three different ideal weekend tours that could satisfy any discerning Diva client!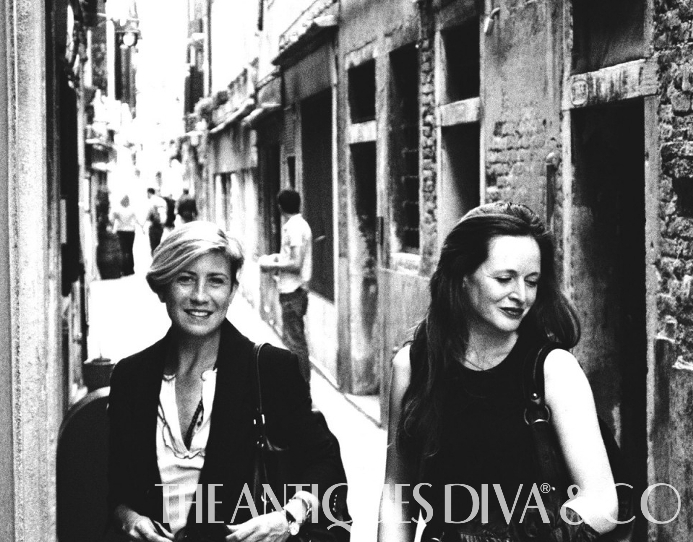 Venice Tour 1. "Antique Venetian Textiles Tour"
This tour starts with a visit to a private fabric factory (not open to the public) to visit one of the most important manufacturers in Venice as it is the last textile workshop in town that still weaves traditional velvets and brocades on the original 18th century handlooms. From there take a Gondola through the Grand Canal to the nearby Rialto to try some typical "Cicheti" (Venetian small appetizers) and a glass of prosecco/spritz which always flows in abundance here. After the "aperitivo", go shopping for antique fabrics in the historical shops in Santa Maria del Giglio and then visit an antique dealer that is actually the only place in Venice where you can find original Fortuny fabric. After having seen this shop in San Maurizio, visit an antique dealers personal residence nearby, where you can have the unique shopping experience of buying exquisite, museum quality antiques of any kind in the magical setting of an historical private palazzo. There are also great dealers in that area that offer absolutely beautiful carpets.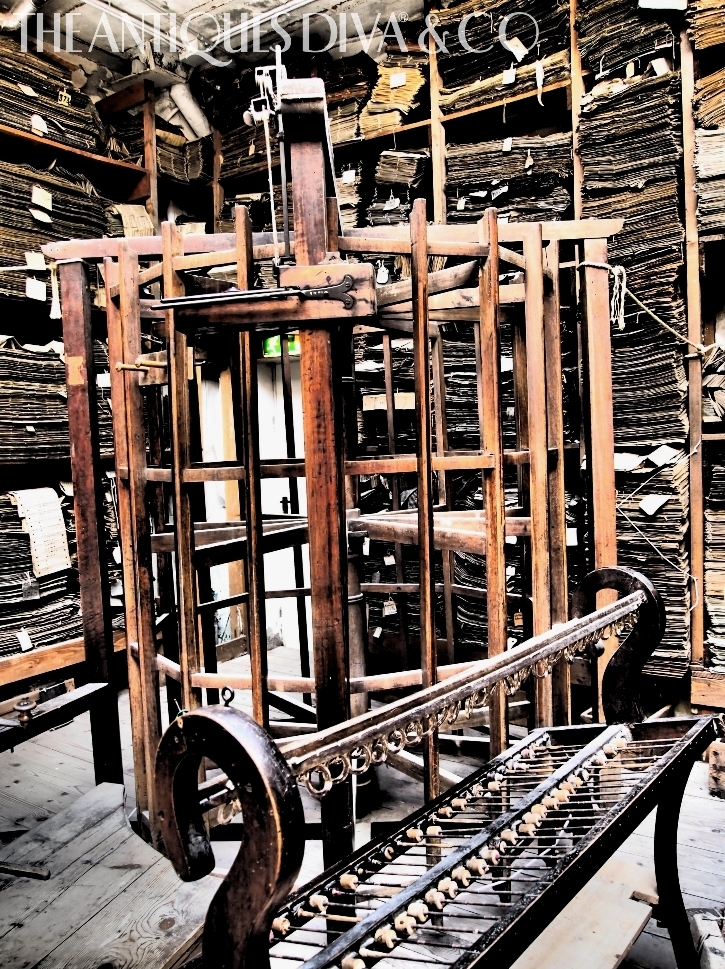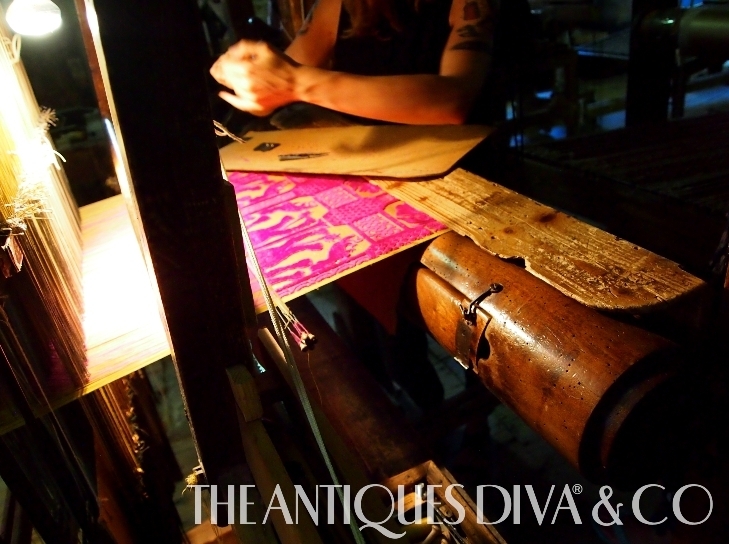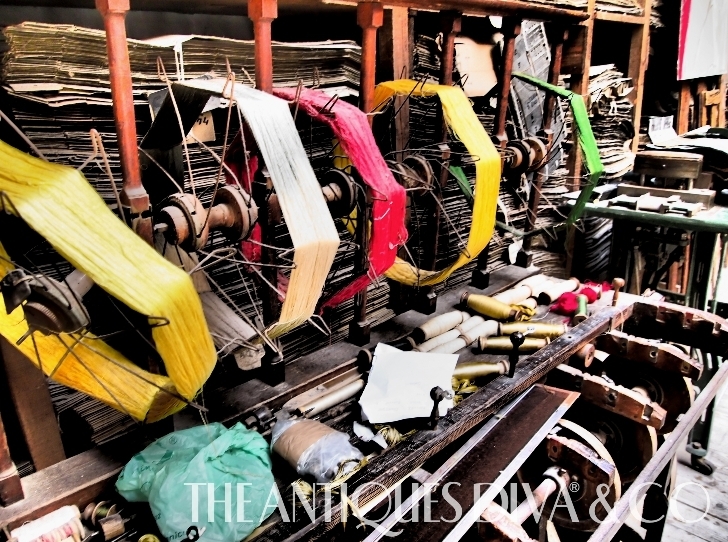 Venice Tour 2. "Antique Venetian Glass Tour"
For the antique glass lovers who are passionate about the authentic art of glass, we can offer a special tour that starts from Venice and ends up in Murano, where glass is designed and produced. First we'll visit our dear friend Giuseppe, a young dealer that together with is father offers a great selection of vintage and antique glass and much more in his shop close to the Arsenale. From there we'll take a private boat to reach Murano island. During the trip we will offer a glass of Prosecco in true Diva style!  Once we arrive in Murano, we'll have lunch there and then visit only historical glass factories and special places which are closed to the public where it is possible to buy dream chandeliers, vases, lamps, glasses by Pauly, Seguso amongst others, from the beginning of the century till 1980. Of course this is our secret source so they make special prices for our clients.
Venice Tour 3. "Antiques" (can be planned also upon specific requests)
Start the morning by meeting in San Barnaba, where we start the shopping tour visiting the historical "bottega" of an "Indorador", that restores and sell antique frames, sculptures (think gilded antiques). Then we proceed by going close to the Accademia, at our friend Silvana's shop, where you can find museum quality stone sculptures, some dating back to the 14th century, along with objects d'art and architectural salvage. This is Italy which means Mamma Mia, we must stop for lunch… we'll make it fast at  Fiore, with cicheti and wine, and finally reach one of the most famous antique dealers of Venice, David, a dear friend of ours who sells just amazing antiques of any kind–real collectors items, and antique carpets. One of his very special shops (his family has sold higher quality antiques for generations) is located in a beautiful palazzo in the Canareggio district. With a water taxi then, we will bring our clients to Giuseppe's shop close to Arsenale.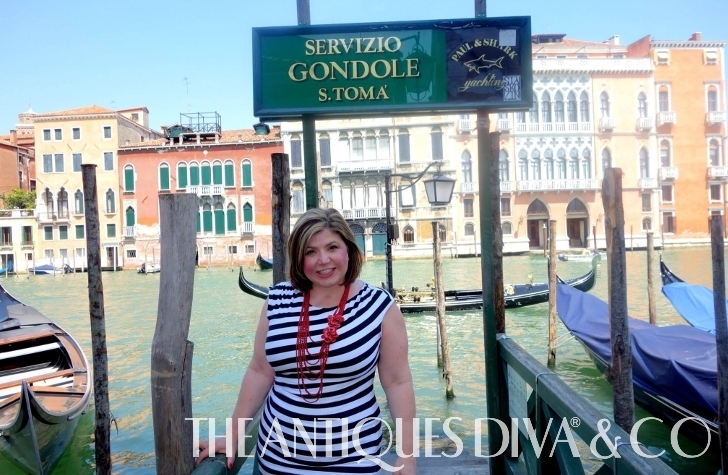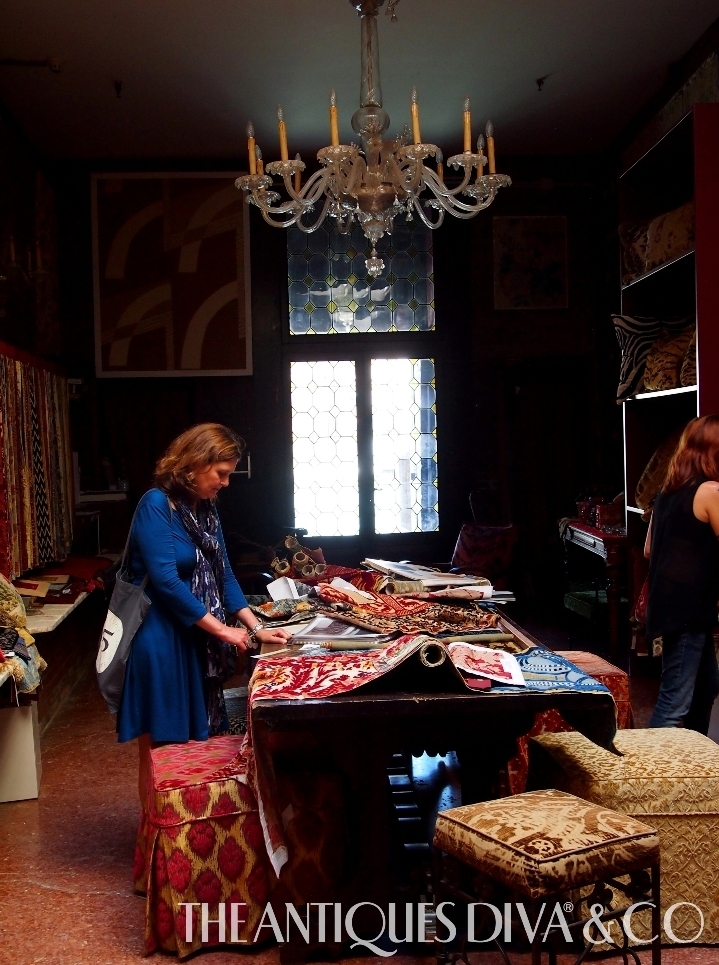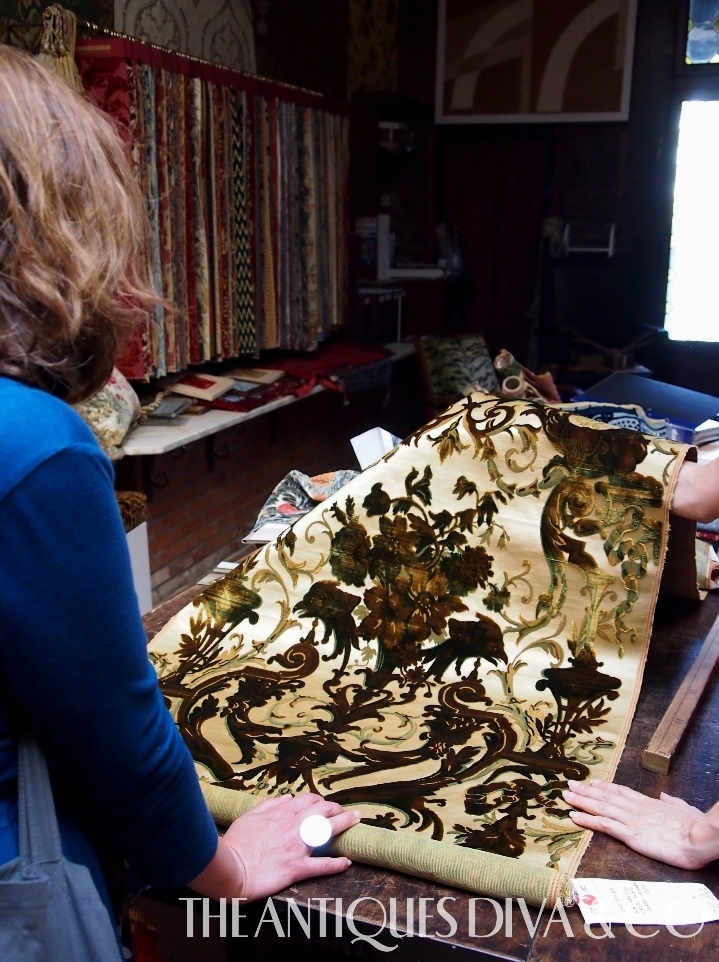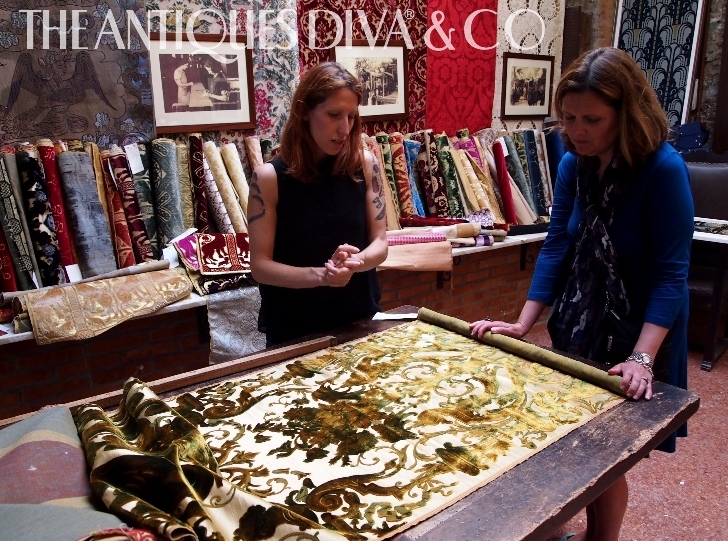 Can't Get Enough of Us in Venice? How about doing some Diva Lifestyle Venetian Tours?
As an extra, we'd be glad to plan a trip to Mazzorbo, a very special island in the Venetian lagoon, where it is possible to have a wine tasting of the amazing wine they produce there, from an old variety of grape that was historically growing in the islands of the lagoon (and in Venice itself). This is a very hidden and beautiful little paradise in the middle of the lagoon. In their restaurant, "Venissa" you can enjoy the best creative cuisine made with local products. This is one of our favorite places to eat. Coming back to Venice city center, we love to go to "Estro", an "osteria" where you can have great wine, cicheti and creative cuisine, perfect for lunch and "Pensione Wildner", where our friend Luca always advises with the best fresh ingredients of the day and with the best wine pairings, to have a perfect dinner.
If you have an interest in taking an Antiques Diva Venetian Tour, email us at info@antiquesdiva.com. We'd love to custom plan your dream tour and show you Venice through the eyes and footsteps of a local!
Ciao,
The Antiques Diva®