Choosing Antique Textiles For Your Diva Bed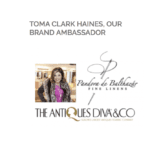 Here at The Antiques Diva® & Co, we work with a wide variety of clients from all over the globe. In helping clients source antiques, we come across requests for many different styles. Whether we're assisting a private client with finding artwork to fit their taste and complete their home or working with a trade client to stock their store with 18th-century French pieces, understanding each individual's style is crucial to getting the job done correctly. Asking clients questions and looking over inspiration photos is a great way to discover their style, but some things require a bit more of a… let's say, hands on approach!  When sourcing antique textiles, for example, you really have to consider not just the appearance… but how do the textiles feel?   
As Brand Ambassador for Pandora de Balthazár, I've learned about identifying a person's tactile personality – and I'm learning how this relates as I'm creating my own monogrammed bed line for Pandora. While aesthetics are certainly important, the process of building your own Diva Bed begins with touch… as I demonstrated to Derrick Ricketts, VP Dallas Market Center, above! 
Consider covering your eyes and running your fingers along a variety of fabrics  – this will instantly show you what your preferences are:
Do you sigh in relief at the soft touch of cotton or do you appreciate slightly stiffer linens?

Do you long for the feel of smooth silks or do warm velvets satisfy you?
Answering these types of questions allows you to take note of what textiles you gravitate toward. 
Creating a bed that reflects your tactile personality involves bringing together visually enticing textiles that will also increase your comfort. Before purchasing linens for your bedroom it's wise to understand the look and feel you are going for. At Pandora de Balthazár, there are over two million one-of-a-kind linens of the finest quality. These pieces include everything from antique French heirloom linens and primitive Austro-Hungarian Empire textiles to Art Deco and Bohemian specimens. The process of identifying a client's tactile personality includes touching several different fabrics as well as selecting pieces that are visually appealing. As examples are pulled, a theme begins to emerge. It's similar to tearing out magazine clipping of rooms you love or creating a Pinterest board to help pull your inspiration together before decorating a space.
Once there is a significant "yes" pile of textiles, the process of elimination is used. Maintenance, budget, color, and aesthetics are all taken into account. Everything from bedding and decorative pillows to curtains and table linens are selected to complete a cohesive look. Whether you select museum-quality pieces or vintage textiles, the end result should be a well thought out room that is luxurious based on your own definition of luxury. 
As with any design project, creating a bedroom based on your tactile personality does not have do be done in one fell swoop. After you identify your tactile personality, it's perfectly fine to allow the textiles to come together over time. In fact, Pandora de Balthazár keeps a database which holds client's preferences so ordering can be accomplished with ease, even if clients live far away. 
If you're the type of thoughtful person who enjoys creating a home that is truly individual, discovering your tactile personality and building a bedroom around it will be a fun and enlightening experience.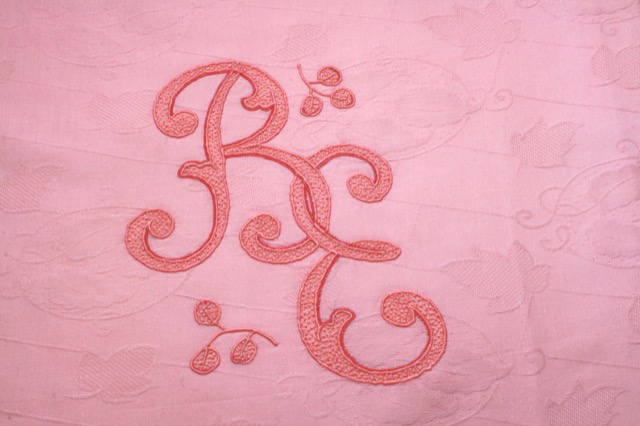 TO ORDER CUSTOM COUTURE BEDDING
The Antiques Diva Couture Bedding by Pandora de Balathazár is available made-to-order to your specific requirements and preferences. Pandora's design team will work with you to design luxurious custom couture bedding for your décor and lifestyle.
Contact: Pandora de Balthazár Lifestyle
For more information on Pandora de Balthazár's collection of fine linens, check out their website or email us at info@antiquesdiva.com.
Bonne Nuit, 
Toma Clark Haines, The Antiques Diva®