Dear Diva Readers,
top: 5px; float: left; color: white; background: #781300; border: 1px solid darkkhaki; font-size: 60px; line-height: 50px; padding-top: 1px; padding-right: 5px; font-family: times;">I travel 2 to 3 weeks each month for work and I love nothing more than a good hotel room – but Dorothy said it best, "There is no place like home".  It's the place we begin and end each day— even if our house is our castle, our bedroom should be our sanctuary. After all, is there any other place on earth where we can be express ourselves so fully? However, creating a bedroom sanctuary is a process, as all decorating is. Here are a few tips to help you along the way!
Starting with a relaxing background is key. Now – in my own bedroom, I have painted the walls and ceiling black! You might think this sounds a bit drastic, but trust me, it sets the tone for a wonderfully soothing atmosphere. Think about it, dark colors allow the walls—and ceiling— to recede, creating an enveloping sense of space! Plus, I suffer from insomnia and so it keeps the room dark while I sleep.
Next, you want to make sure that your bedroom is nurturing. What do I mean by this? There needs to be at least one thing that says, "This space is meant to rejuvenate you!". I am lucky enough to have a gorgeous soaking tub in my bedroom which, whether I'm indulging in a bubble bath or not, reminds me to take some time out and relax. Perhaps you can incorporate a fainting sofa or a beautiful set of plush chairs in your bedroom to give your mind that visual cue that this space is about indulgence!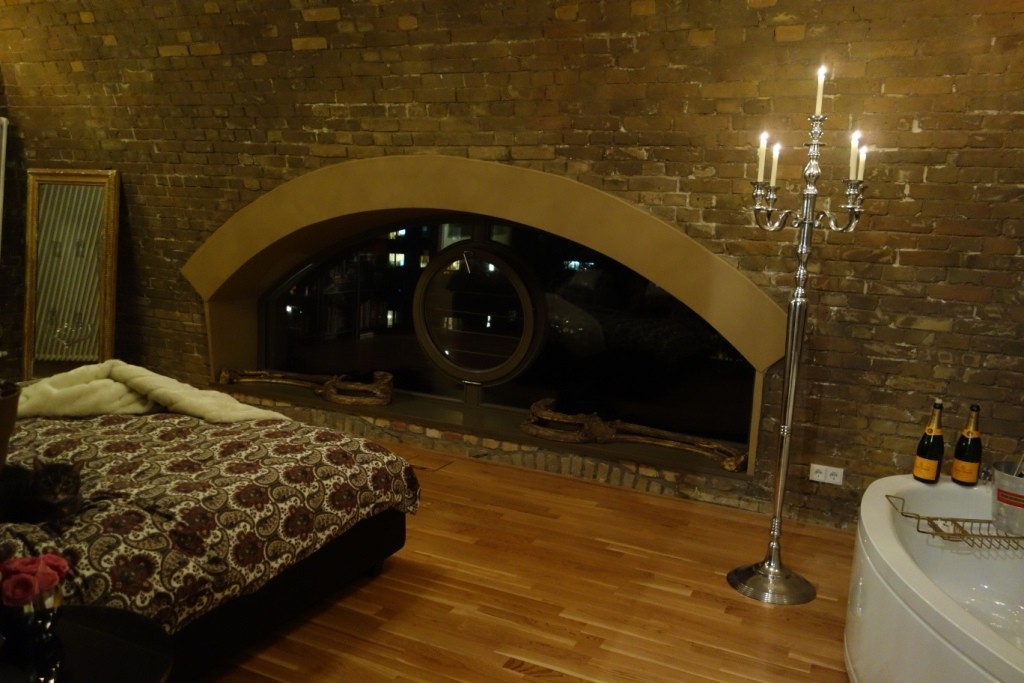 Speaking of luxe, I say go all the way with linens in the bedroom. Purchase the best quality you can and maybe even incorporate luxurious antique velvet throw pillows. Glamorous touches like this help make your bedroom feel special and comfortable. The reality is that you will spend more time every single night sleeping on your bed and in your sheets than any other place. They should be viewed as an investment!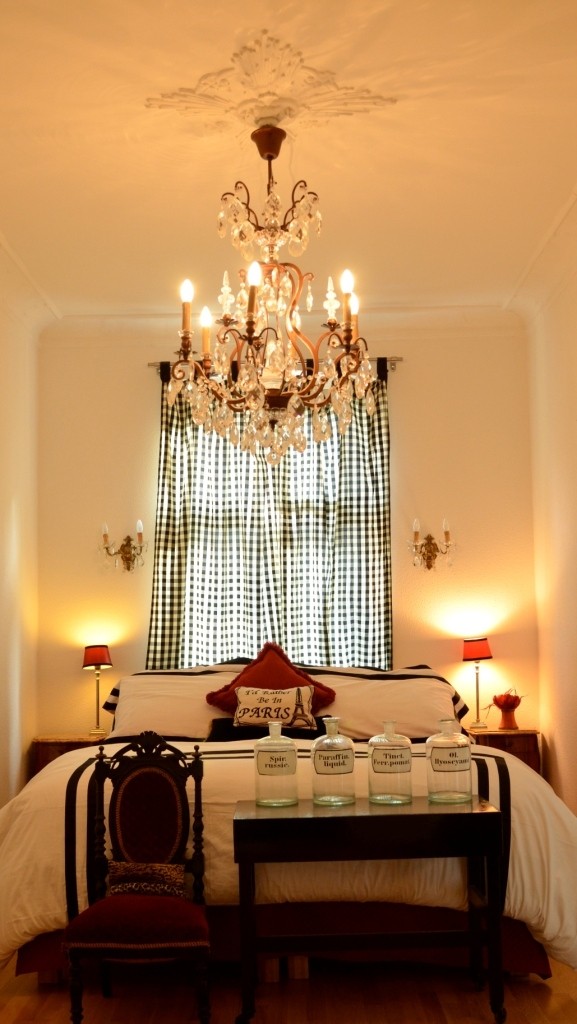 Another very important element in any bedroom is lighting. Of course you want to have task lighting for reading in bed, but you also want to sprinkle mood lighting throughout the room. A gorgeous crystal chandelier or semi-flush mount fixture is ideal—just be sure to put it on a dimmer! Decorative antique lamps can make lovely additions to the bedroom. And if you have artwork on the walls, use wall mounted art lights to highlight them.
Remember that your bedroom should be all about you—and your partner if you have one! It's a place to unwind and gently close the door on the outside world. By incorporating antiques and modern conveniences, today's bedrooms can be the ideal place to end and begin each day!
Happy decorating,
The Antiques Diva®