Dear Diva Readers,
top: 5px; float: left; color: white; background: #781300; border: 1px solid darkkhaki; font-size: 40px; line-height: 30px; padding-top: 1px; padding-right: 5px; font-family: times;">Over the summer months I'm wanting to take time to introduce you to some of the team members here at The Antiques Diva & Co and we're going to start the parade of diva's with a divo! While we're a company of mostly women we do have one male Antiques Diva, er make that Divo, Guide – Daniel Larsson.  In addition to leading Sweden Antiques Tours, Daniel also has his own antiques shop in Helsingborg.
Meet Il Divo  – Daniel
Which Tours do you lead?
Sweden Antique Buying Tours
tour6.jpg">
tour6.jpg" alt="Antiques Diva Buying Tour" width="640″ height="426″ />
What do you like about your job?
Diversity & the friendships you make along the way with new clients 🙂
What do you consider your specialty in helping clients? What do you enjoy about helping clients?
My specialty is helping clients find the right price points.  I enjoy helping client gets better pieces then they thought they could.
Where did you grow up? Where do you live now?
I have been traveling around the world quite a bit before I got married and had a kid 🙂 I have lived in The USA, England, India, Norway, Spain & Holland.  I have now returned to my town of Helsingborg, Sweden and it is from here we lead our tours in Southern Sweden.  Next year I'm excited to say we'll be offering Antiques Diva & Co antique buying tours to the cruises coming into harbor in Helsingborg!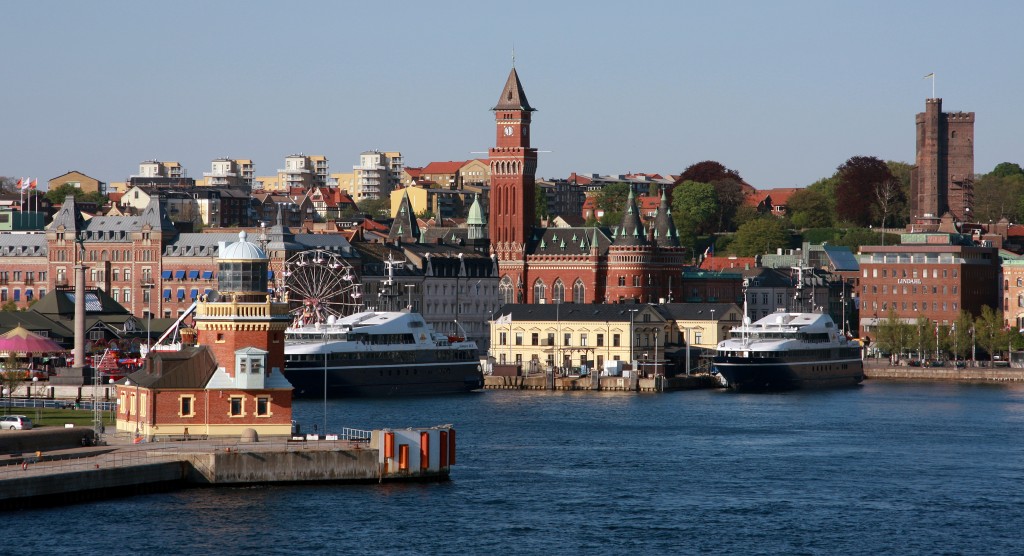 What do you do when you're not working? Hobbies? Interests?
I work all the time 🙂 but when I do take some time off I try to Kitesurf as much as possible 🙂
Favorite spot to vacation?
What's vacation?!! My next vacation I will actually go this month to one of Europe's longest beaches.   It's in Poland and the beach borders Germany.  I hope to get many hours on the water 🙂
Do you have a favorite museum or work of art that inspires you?
My favorite museum must be Lousiana in Denmark.   Amazing place.
In the area where you lead your tours is there a special place you like to go? Perhaps it's an area of town or a favorite cafe to drink your coffee?
If there is time I like to have a coffee at Koppi  – It's considered the best cafe in Sweden
What do you think is the hardest thing for clients on tour? What do you recommend to help the client with this problem?
It's a hardcore day shopping – with seeing a lot of inventory and making lots of purchases.  Sometimes clients can't remember everything they saw or  they miss certain important pieces or even misunderstand prices.  I try to remind people what they've seen and liked, what they may want to go back and purchase – or even remind them of their earlier purchases in the week if a multi-day tour.  I also always try to help with calculating the currency.
Give me 5 words that describe your personality.
Committed, Driven, Nice, Honest & Charming 🙂

The Antiques Diva & Co