I'm delighted to share with you a guest post by JoAnn Locktov. JoAnn is sharing stunning photographs by talented architects in her new book, Dream of Venice Architecture. You know I'm smitten with Venice and welcome any opportunity to visit with clients, meet with our Antiques Diva® secret sources, or just stroll along the canale or savor a macchiato and work at a small café and relish my surroundings. Our Venice Diva Guides Orseola & Chiara have opened many Venetian doors for me, the architecture at the Fortuny Museo is a favorite of theirs. The lovely photos and charming commentary in Dream of Venice will transport you to this special city. If you haven't been, you must schedule a trip to Venice very soon. And if you haven't visited recently, you must return. Until then, I invite you to Dream of Venice Architecture.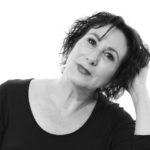 Venice.  Venezia. La Serenissima. The city has inspired artists, musicians, writers, lovers, and poets for over a millennium.  The beauty of Venice is well documented. Originally through painting and verse, and now through photography, movies and if we're lucky, our own eyes. But have you ever wondered what makes Venice so mesmerizing? Can we attribute her appeal to one element? Is it the Lagoon light, the dancing reflections, the patina of age, or the subtle hues of salt-washed color?
Venice is an urban oasis. The natural water that you find everywhere, is delineated by the construction of palaces, churches, boatyards, gardens, and bridges-some iconic and many that are humble.  We wanted to know if this city that originated over 1,500 years ago could still be relevant to our contemporary lives. This is what we found out. Come take a passeggiata with us and wander through the memories of architects, architectural writers, and the evocative images of the award winning filmmaker and photographer Riccardo De Cal.
All photos and excerpts from Dream of Venice Architecture
Published by Bella Figura Publications
For so many people, cities are captured by the visual memory of an iconic panorama but for me Venice is a wholly visceral experience where what we see is so much less than what we perceive or feel. In Venice, there is all at once the sound and smell of the water, the chiaroscuro of confined passageways that give way to expansive campi, the constant rise and fall of crossing so many bridges and the twisting irregularities of its labyrinthine streets. A place of great intensity; I know no other city where one must navigate by way of intrinsic memory rather than conscious understanding. 
Annabelle Selldorf, FAIA
http://www.selldorf.com/about/firm-background
Every entrance has a four-digit number, always applied onto the frame in a uniform stenciled typeface. A few years ago I happened to be passing by the house numbered 1937, which featured a particularly distressed and ominous-looking door. Suddenly I had a strange vision that the horrific memories of the year 1937—Guernica, Kristallnacht, Stalin's Great Purge—are hidden behind that locked portal. It took a good half-a-bottle of wine before I could let this disquieting fantasy go. Yet ever since, I cannot rid myself of an impression that every Venetian door represents a particular year; that the city is, in fact, a museum that contains all human history and all our future as well. This would of course explain why the doors are so mysterious and forlorn: why they are always locked; why nobody seems to be ever entering or coming out.
Constantin Boym
https://www.pratt.edu/faculty_and_staff/bio/?id=cboym
Venice may be too hot, too cold, too humid, too crowded or too easy to get lost in, but "her streets, through which the fish swim, while the black gondola glides spectrally over the green water" — as Hans Christian Andersen eloquently stated — release us to imagine alternatives to the general standard of urban living. Venice is not on the sea but of the sea, eclipsing the tale of Atlantis with a modern mythology both repeated and rewritten with every tide. 
Cynthia Davidson
https://www.anycorp.com/about-anyone-corporation/
Just inside the windows, several pet bird cages were hung above a grand piano, and these, plus the lure of crumbs from the damask-covered tables where guests were eating their morning brioche, attracted small flying birds from the square. As we sipped our coffee, birds darted through the windows, soared around the ceiling twenty feet overhead, then hopped and chirped about the rug at our feet. It was pure enchantment. Those first few days in Venice were one of the transformative experiences of my life. 
Dial Parrott
http://www.rizzoliusa.com/book.php?isbn=9780847840533
Venice: the ageless city. How can we take measure of her to a finite time, she who is crystallized by the juxtaposition of styles, of forms, of places, of spaces…
When you walk through Venice at night, in the silence, in the darkness, the canale fills you with anguish, fear, anxiety, dissatisfaction, as if you're seeing a sleepless dormitory town, full of ghosts and dark clouds…
Inside the places on the ground floors you imagine unmoving ghosts reclining on large tables surrounded by chairs with the light filtering through from the outside—thus faint, so very faint, in the depths. The gondolas are moving slowly as the water laps the shore; the silver blades almost black and you think they are open funeral carriages ready for the reclining ghosts in the rooms. 
Enrico Baleri
http://www.ebricerche.it/
When I hear the voice of Venice, my mind wanders into that nebulous space where time momentarily stops and I am quietly propelled into an intimate dialogue with my own free floating thoughts. The voice of Venice thankfully reminds me that there is an arena in which fantasy and reality can collide, coexist, and comfortably accommodate contradictions. Venice, for me, is a metaphor for unexpected creative possibilities. This notion never fails to captivate me.
Louise Braverman, FAIA
http://www.louisebravermanarchitect.com/about-us/
For the architect, the recognizing of a city is nearly always expressed through emerging elements: a bridge, a monument, a tower, a neighborhood or a geometric structure.  In the end, nearly all of us reason like collectors of snow globes, those that are found in all souvenir shops, and show the stereotypes of different cities.
It is rare that landscape is used as the substantial element of a city, its GEOGRAPHY.  But Venice is the exception.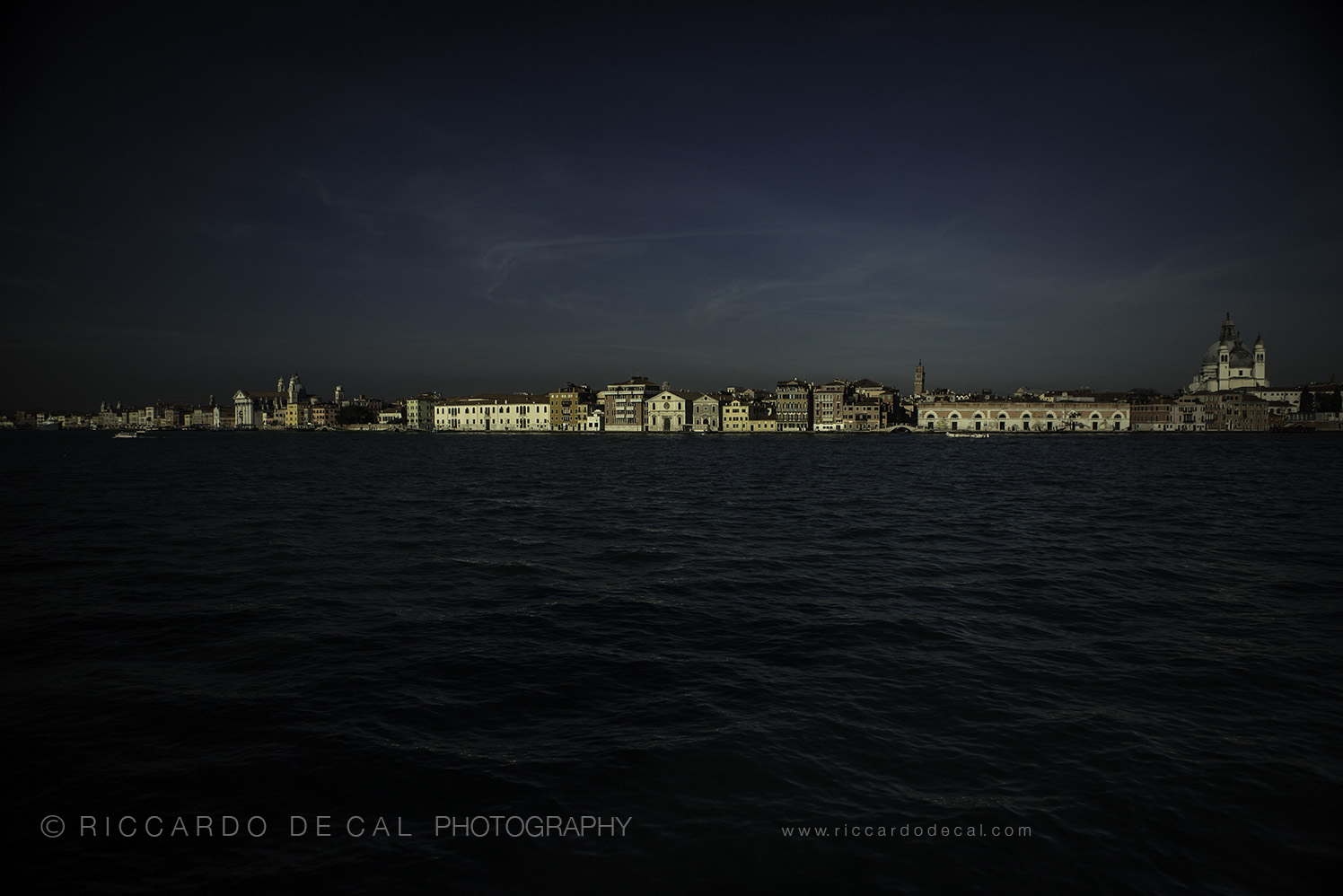 Massimiliano Fuksas
http://www.fuksas.com/en/Studio/Massimiliano-Fuksas
For all its floating qualities, Venice is heavily laden with history, stone, and gravity.  Though its marble monuments aspire artfully upwards, they are ultimately more preoccupied with down than up.  One counterpoint to all this weight is the prominent windvane poised lightly atop the Punta Della Dogana.  This figure of Fortune, presiding over the Bacino's daily ballet of watercraft, pirouettes between architecture and flight. It has for centuries signaled the comings and goings of Adriatic weather that tints this city's beguiling atmosphere. For some, perhaps, it pivots to the ebb and flow of dreams as well.
Max Levy, FAIA
http://maxlevyarchitect.com/
The main facade of the Fortuny palazzo faces the Campo San Benedetto. It is adorned with the characteristic ogee arches of Venetian Gothic, a classification of the Gothic architecture that originated as an ecclesiastical style in northern Europe where it can be dour and forbidding. Venetian Gothic is neither. Adapted to residential construction and suffused with Byzantine and Moorish influences, it is light, graceful, and whimsical—almost feminine. The right setting for the fashion maven who was known as the "Magician of Venice."
Witold Rybczynski
http://www.witoldrybczynski.com/
Social Links:
Palazzo Fortuny, Orseola and Chiara's favorite
Orseola & Chiara's Posts on Venice
Ciao, and pleasant dreams of Venice
Toma Clark Haines – The Antiques Diva®