Dear Diva Readers,
top: 5px; float: left; color: white; background: #781300; border: 1px solid darkkhaki; font-size: 60px; line-height: 50px; padding-top: 1px; padding-right: 5px; font-family: times;">P eople often ask me how I got the idea to start The Antiques Diva & Co….. Did I always want to be involved in the antique industry? Was I always interested in tourism? And was I always a Diva?  While traveling and antiquing have always been my passion – and yes, I was born a diva –  I never actually intended to start a European antiques touring and sourcing company. In fact, you might say that I started my company by accident and then followed that up with a lot of hard work. The reality is that an opportunity presented itself. I recognized the opportunity for what it was and took a chance to do something I never intended to do. You've heard the expression, "When one door closes, another opens." That is the case with how The Antiques Diva & Co came about. I set out to do something completely different and ended up stepping through the door of serendipity. In fact, I sometimes say serendipity slapped me in the face!
My initial idea was to write a series of guide books on where to go antiquing in Europe.  In order to promote the series I started writing a blog in 2007 affectionately titled The Antiques Diva which followed my adventures antiquing and traveling as an American living in Europe. I shared antiquing advice mixed with a heavy dose of diva-lifestyle – the best places for cocktails or high tea, which restaurants to dine, hotels to stay and, of course, where to go for vintage fashion.  After all, a girl can't live on antiques alone!  When the recession hit, publishers were afraid to invest in a luxury travel antique shopping guide and the project was killed.
I was devastated – but failure turned into opportunity when blog readers started emailing, asking me to take them on antique buying tours.  At first I said "No, I don't do tours – I'm writing a book" – but when the 3rd potential client emailed, asking for me to provide a service I realized I was an idiot! People were emailing me… asking me to take them antiquing… doing something I would have already been doing in my free time… but for which I was not getting paid!!!  A business was born.  I said "Yes" and took that initial client on tour and it changed my life.
This is what I mean by recognizing opportunity when it knocks. People were literally asking me to offer them a service – to take them on an antique buying tour – before I even realized that there was a need.
Taking a step back and listening to what my readers were asking from me and then custom choreographing a business that met their needs allowed the business to evolve organically.
But a business shouldn't be stagnant.  It needs to be dynamic.  My business continues to grow and adapt nearly every month.   In fact… if you want to know the secret to our success as a company… we're Adaptable.
So what's changed since I started the company?
Firstly –  Our target audience has changed as I've better defined our place in the market which means we offer more services for both tourists as well as the trade.  We started out appealing to tourists as those were the initial clients who approached us but within 2 years of being in business I realized our client base had changed and was 75% trade. I adapted our service to fit those needs. That's been a key component to our success—not getting stuck in a certain mindset that says, "We only do this."   When I started my business, the recession meant, in theory, that American antique dealers were not buying overseas as much as they had previously – and while this was true, there was an entirely new segment of dealers who had never bought overseas who were trying to differentiate their business and came to me to help them increase their profit margin.
Secondly – The company has grown from a one woman operation, population "me", to a full on team of 18 team members! We grew and continue to grow each day.  We're looking to hire in several of our tour countries at this moment and I anticipate my team to reach 25 by early next year.  We've not just increased in numbers –  but also in skill sets. My objective as CED (that would be "Chief Executive Diva") of the company is to hire a team of experts who are more knowledgeable than myself.  If each person who joins our team adds to our skill sets and contact list the company overall profits.
Thirdly – We are looking at ways to diversify our income streams, adding new legs to the business- doing everything from offering sourcing services for shoppers who can't go on tour – to leading interior design showrooms on inspiration tours for creating their own lines of furniture – to meeting with a furniture manufacturer to discuss launching our own line of furniture.  We're in discussions on a slew of new business opportunities.  (#WatchThisSpace, #TopSecretDivaNews)  Will ALL of these new ideas stick? Nope. It's like throwing pasta at a wall… some of the noodles will adhere to the wall while others will fall to the floor.  But we are continuing to listen to what the market is asking from us… and researching ways in which we can meet those needs.
Fourthly – We became our own competitor.  When our competitors started asking to outsource their tours to us – we began offering a white label service where by we can fulfill competing companies tours group tours without cannibalizing our own audience.
If you're starting a company, my advice would be to steadily take a step back and see if you're giving customers—and potential customers— what they want. Are people asking you for a service that you're not currently offering? If not – can you offer it? Are there additional things you can provide customers with that can improve their experience of working with you? Are these areas valuable and profitable to you? Ask yourself lots of questions and be open to trying new things. Growth and change are scary but the only way to improve! Sometimes you just have to take that leap of faith.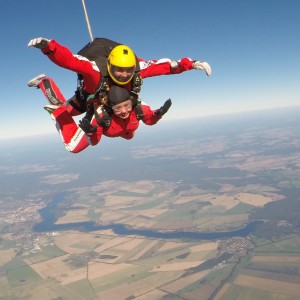 The Antiques Diva®