Dear Diva Readers,
top: 5px; float: left; color: white; background: #781300; border: 1px solid darkkhaki; font-size: 60px; line-height: 50px; padding-top: 1px; padding-right: 5px; font-family: times;">Live in the Pittsburgh area?  Join me Nov 16 11am at Joden Jewelers for intimate, small-group travel discussions on "Europe is a Girl's Best Friend".  We'll discuss where to go, what antiques to buy and where to stay, plus tips on the best places to wine and dine along the way. From Amsterdam to Berlin, London to Paris, Stockholm and beyond… The Antiques Diva has antique shopping and travel tips to guarantee your European Travels are downright diva delicious!
Joden Jewelers sells antique, estate and modern jewelry – and is both a wholesale and resale jewelry store.  Whether you're a jeweler, a seasoned connoisseur or simply a person with an eye for beautiful things you will love Joden's collection of fine antique, estate and modern jewelry.  Their carefully curated collection of estate jewelry is runway worthy for the diva in all of you!
During the discussion we'll pair the travel talk with an opportunity to try on European vintage and antique jewels from each of the countries under discussion.  To whet your appetite and get this party started I had to share a few of my favorite things…
England
This suite of fine antique enamel jewelry was made by world renowned jeweler, Carlo Giuliano in London (1835-1895).  He was a favored jeweler to queen Victoria.  To this day his unique enamel work remains unmatched.
Italy
An incredible set of micro mosaic work made by the Petochi brothers, who began their trade in Rome in 1884.  This set is in mint condition.  There are no missing stones, and the surface of the stones have experienced no wear making the colors bright and bold.
France
A piece of beautiful French Art Nouveau made by jeweler, Leo Garrod.  Each link hand made in 18 karat yellow gold and embellished with blue and white enamel, diamonds, and blue sapphires.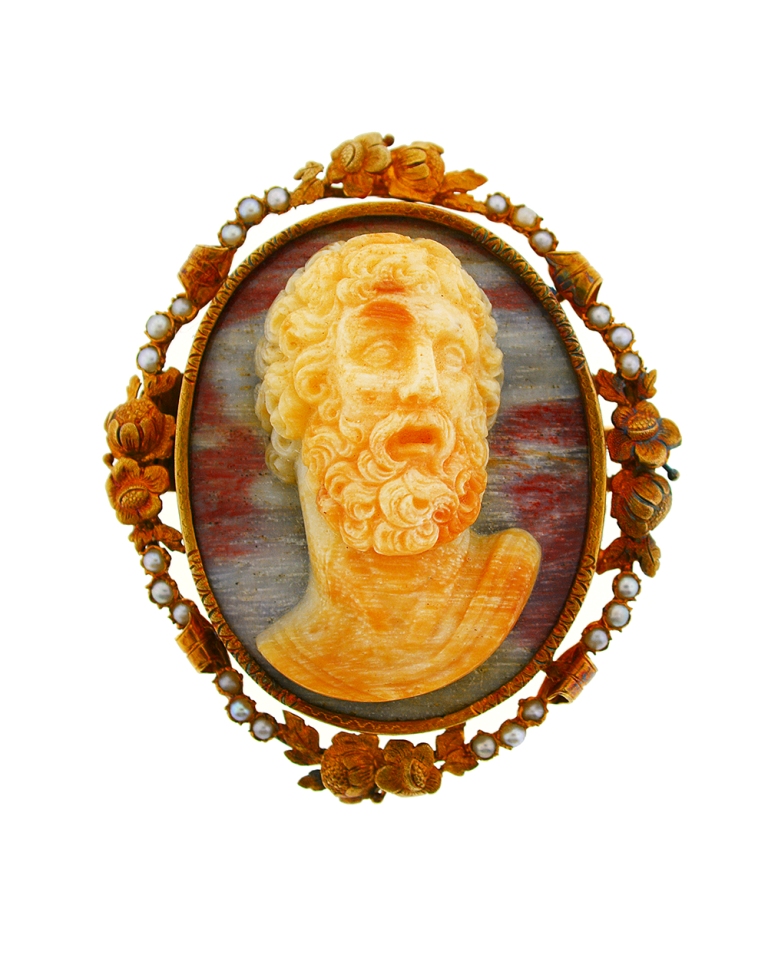 Germany
This stunning high relief, hard stone cameo was made by German jeweler, W. Lauermein in Mainz.  The delicate frame of the pin has lovely flower motif metal work with tiny seed pearls.  Circa 1890.
Russia
Wrapped in blue guilloche enamel, this antique cigar case has Russian hallmarks from the late 1800s.  The end of the case is decorated with rose cut diamonds and a cabochon ruby.
Bonne shopping,
The Antiques Diva®