In addition to 1-to-1 custom antique buying tours in 15 countries in Europe, Asia and America – 7 days a week, 365 days a year – meet Toma Clark Haines, The Antiques Diva, at public appearances in cities around the world.
Toma Clark Haines The Antiques Diva at Southern Style Now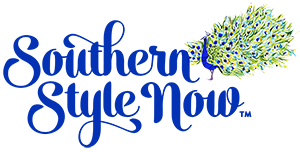 Join Toma Clark Haines in Savannah, Georgia, November 9-11, 2017, for the 2nd annual Southern Style Now Festival and Showhouse.
CITY SIGHTS – VIP ANTIQUES TOUR 
Join The Antiques Diva, Toma Haines Clark, on a trolley tour of Savannah's best antique shops. Sip champagne, see the sights, and score some treasures to ship back home!
Friday November 10 11:30am – 2pm
ALL-ACCESS VIP PASS 
All-Access pass to all Southern Style Now events, including: keynote speakers, panel discussions, book signings, artisan workshops, parties, networking lunches, Design District Sip & Stroll, Hostess City Celebration Cocktail Party, and Southern Style Now antiques and architectural trolley tours. 
Tickets
$350 now through September 30
$375 October 1 through October 31
$450 November 1 through November 9 
SOUTHERN STYLE NOW™/TRADITIONAL HOME
SHOWHO– USE GALA RECEPTION
Thursday, November 9, 2017 from 6:00 PM to 9:00 PM (EST)
Guests are invited to tour the second annual Southern Style Now™ Showhouse, presented by Traditional Home, enjoy cocktails and meet the designers and sponsors. A portion of the evening's proceeds will benefit the Historic Savannah Foundation. 
To book Toma Clark Haines, The Antiques Diva®, for a speaking engagement please email toma@antiquesdiva.com