Dear Diva Readers,
top: 5px; float: left; color: white; background: #781300; border: 1px solid darkkhaki; font-size: 60px; line-height: 50px; padding-top: 1px; padding-right: 5px; font-family: times;">Perhaps the biggest challenge when shopping overseas is knowing how to get goods home sweet home safely and cost effectively. Oh the thrill of the hunt! On tour we have a range of clients – from ones who fill multiple 40 foot containers, spending hundreds of thousands of euros on inventory to stock their stores to ones who are seeking just a few small items that are perfectly packable and brought home in the their luggage. Occasionally clients even buy a second suitcase on tour to bring their goods home! Now here's a surprise… sometimes it costs less to MAIL that second suitcase with a courier than it does to bring it with you on the plane home.
to ship antiques home, Sourcing antiques in Europe, ParcelHero" width="600″ height="386″ />
When you're shopping the fleas and decide to mail items home you need a professional international courier with the appropriate customs documents (and licenses when applicable). Typically the shipper advise of any additional arrangements required like crating for fragile objects or customs documentation.
We always recommend clients discuss with their courier or shipper their insurance needs. A good courier will offer added insurance to cover high-value items. When sending antiques with a courier, it is important the inventory is packaged carefully following the recommended packaging guidelines carefully. If the item is not packaged correctly, it will not qualify for cover in the event it is damaged during transit.   On tour – when you're out buying – we always recommend clients take photos of their purchases as they shop! This gives you extra security, in the event there is any dispute or damage in transit.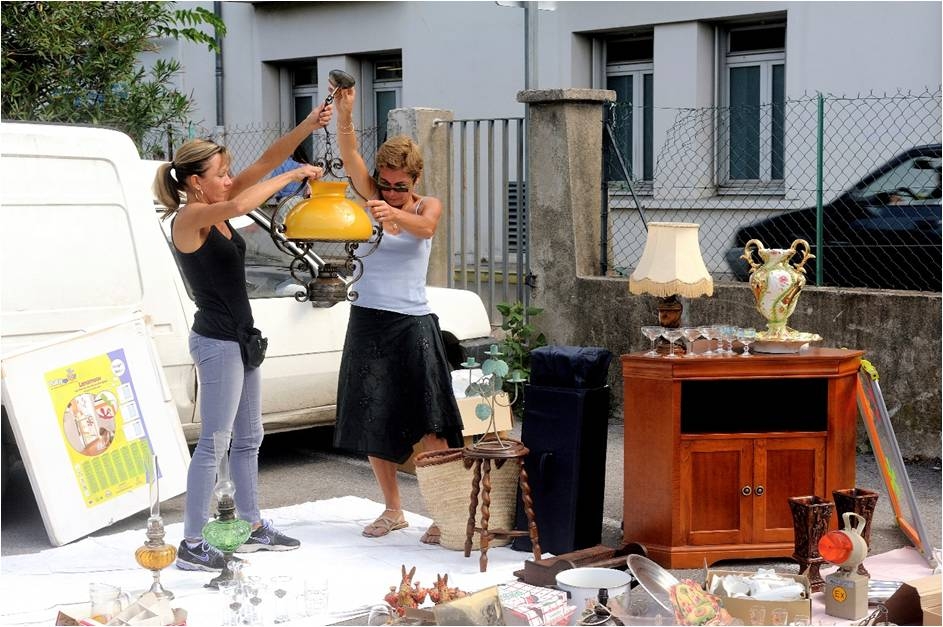 to ship antiques home, Sourcing antiques in Europe, ParcelHero" width="600″ height="399″ />
When it comes to shipping, accidents happen and snafu's occur. But sometimes those snafu's are more than lost of damaged goods. What happens if you buy something you're not allowed to ship internationally? One of the best recent examples of export restrictions is the story of Jane Austen's ring that made headlines in 2014. Singer Kelly Clarkson was forced to give up Jane Austen's turquoise ring that she bought at a Sotheby's auction in 2012. Clarkson was unable to take the ring out of the country due to a temporary export ban placed by Jane Austen's House Museum. The official deadline was 30 September. The museum was able to raise £152,000 to save the 'national treasure' for Austen readers around the world! This complex, but fascinating case shows how important the paperwork is for collectors. The UK is notoriously strict when it comes to buying and exporting items which may be classified as 'national treasure"!
So what are the Rules & Regulations for Export from the UK?
In the UK, items under 50 years of age, which do not include precious metals and are not of national significance are generally exempt from restrictions.
However items which contain precious metals and are of national significance or are over 50 years of age will be subject to stricter export regulations.
Always check with the Portable Antiquities Scheme or Arts Council if you are unsure.
If the object falls under the definition of the treasure outlined in the UK Treasure act, you should check that the item has been reported to a UK coroner within the legal period of 14 days. The inquest will always have final say whether or not the finds qualify as national treasure.
If the treasure is found to constitute a national treasure, the finder must first offer the item to a museum. If a museum does not express interest, then the finder will retain ownership.
Keep in mind, that under English Law, landowners will have rights to objects found on their land. It may be necessary to qualify with the seller where the item was found (this only applies to coins, ring, jewellery or artefacts over 50 years).
Certain carriers like DHL have different rules and restrictions for various countries, particularly Australia. So, check with several carriers if possible.
When in doubt if the item you're buying is suitable for export professional couriers such as the UK-based customer service team at ParcelHero.com. can advise on shipping costs and restrictions to your recipient country. You can also estimate costs of shipping excess luggage or individual antiques with their handy booking tool to help you plan your trip. The site will allow you to track up to 25 items at one time with real-time scan updates, so you can follow your packages' movements before you even step foot on the plane.
Now if you are planning to mail your purchases home sweet home yourself – here's a few Hints & Tips on Packaging Your Items for Mailing Correctly:
Whether you are stuffing a suitcase or boxing items for shipping via courier, the principles remain the same – wrap and insulate correctly to avoid any damage in transit.
Protect each item against damp and dust by wrapping the item in a clean plastic bag.
If it is a framed artwork, use foam board and corner supports for additional protection.
Insulate the item in bubble-wrap, secured with packaging tape.
Use a new or strong, suitably sized box with the joins and seams reinforced.
Place packaging chips or other insulation within the box (scrunched up paper will do)
Place the wrapped item or items within the box, ensuring the items do not touch each other or the outer walls of the box
If you have customs documents, place duplicate copies within the box with your items.
If you are using a second-hand box, remove all old labels and barcodes from the box.
Seal the box with dedicated strong packaging tape.
Happy Shopping!
The Antiques Diva®
P.S.  Thanks to our friends at ParcelHero.com for providing additional information on export restrictions.