Dear Diva Readers,
top: 5px; float: left; color: white; background: #781300; border: 1px solid darkkhaki; font-size: 60px; line-height: 50px; padding-top: 1px; padding-right: 5px; font-family: times;">When a client who is a fashion designer in India booked an Italian Vintage Fashion Tour he asked our advice on some extra things – post tour – to do while traveling in Florence. Naturally my locally-based Diva Guide Susan had a plethora of fashion shopping tips in Florence for both a designer seeking inspiration as well as for mere shopping mortals simply wanting to drop some dough!
Take a step back in Fashion History by visiting some of Florence's famous fashion museums! The Gucci Museum is worth a visit as well as the Ferragamo Museum. For something different visit the costume gallery in the Palazzo Pitti which houses fashion from the 17th to 20th century. The Palazzo itself is beautiful immersed in the Boboli gardens on the Oltrarno which is the south side (or "other side") of the river.
Naturally you''ll want to stroll along Via Tornibuona as this is where the well-known fashion designers such as Prada, Loro Piano, Pucci, and Cavalli have their shops. And if you're a bargain hunter like I am, plan a trip to the Designer Outlet Mall in Val di Chiana. Your hotel in Florence could organize transport – it's only 40 minutes outside of Florence and for serious shoppers it's worth the trip! Note to readers – it's where I've personally bought a slew of my Italian purchases over the years from a fantastic pair of Tod's for 35 Euro to Gucci sandals for less than 50E… Hmmm, if I keep writing this list of shoe purchases this will be a long, long list! Suffice to say, if you're looking for Italian fashion and a bargain then this is the THE place to go.
For women's fashion you must visit Luisa via Roma, Via Roma 19-21r, in Florence. This is on the same street as Eredi Chiarini at n° 16 which is a fabulous men's fashion store. Playground, Via Don Giovanni Minzoni, 31/A should also be on the must shop list list.
Perhaps my favorite ambiance for shopping in Florence is at the Farmacia Santa Maria Novella. This beautiful old chapel is the original store and it still belongs to the nuns who create these wonderful perfumes, potions and lotions. Nearby is Frasi, a great men's shop in Via Dei Federighi 7/R, above all for ties and accessories.
Leather shops abound all over Florence – watch this space, we're helping a purse designer shop Florence soon so we will have a slew of tips to share with you from that trip – but if you're looking for leather shops it is pretty much guaranteed wherever you are in the city you will find them. It's hard to mention one leather shop above the others.
Nothing says Diva like a fabulous hat… and Borsalino in Via Porta Rossa at 40 r has a sensational selection. Another historic desitination is Casa dei Tessuti in Via dei Pecori, 20-22-24r. This shop is very old fashioned from the outside but they have a huge variety of high quality clothing textiles, and custom made suits, shirts, etc. They embody a total respect of the tradition of hand-made goods, and for fashionistas handy with a needle and thread they also offer basic courses on tailoring and costume history.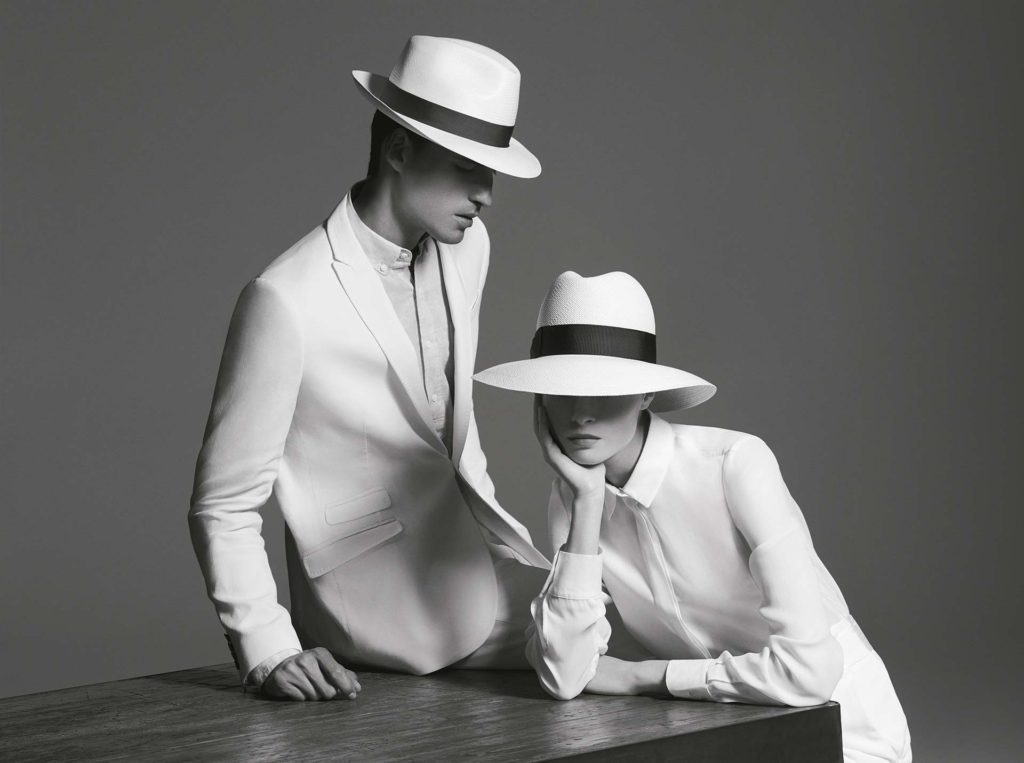 toriaromagnoli.it/sartoria.php" target="_blank">Paolo Romagnoli is located on the narrow street of via Parione at 54/r, A little tailors shop that makes suits and jackets, pants and skirts, shirts and even belts and ties. Prices range from 120E to infinity.
Last but not least… why yes, we at The Antiques Diva & Co tend to be fashionistas… let's not forget our CORE BUSINESS is Antique and Vintage Shopping Tours so I would be positively remiss if I neglected to mention a few of the designer vintage stores in Florence! Ceri Vintage in via dei Serragli, 26r; just west of the Santo Spirito area is one of my favourite streets for finding antiques and midcentury! Last but not least – consider Pitti Vintage at Borgo Degli Albizi, 72r and Nadine, Lungarno Acciaiuoli 22r must shop destinations for the vintage fashion shopper.
to-centrale-florence-italy-2-1024×680.jpg" alt="Fashion Shopping in Florence" width="840″ height="558″ />
Now before I love you and leave you… I would never leave you hungry. I'm certain if you're like me you have folders bulging with a slew of restaurants marked for your trip to Florence but knowing of a few more places to nosh is always nice when traveling abroad. You can combine fashion and a bite to eat when visiting the department store tocentrale.it" target="_blank">Mercato Centrale – go to the top floor for a fabulous view and taste of everything Italian. toriazaza.it" target="_blank">Trattoria ZaZa in the market square outside is also great. La Menagerie http://www.lamenagere.it in via Ginori is perfect for lunch, brunch or supper but does get busy – you may need to call ahead to book a table. On the other side in San Ambrogio is Il Cibreo offers both a bistro and restaurant. South of the Arno are some smaller fun restaurants in the antiques district … Go out and explore… It's really hard to eat badly in Florence. And when the day is done remember there are also a bunch of roof bars to sit enjoying cocktails and the view while reflecting on your purchases! One of my favorites is along the Arno river at the Hotel Continentale vicolo dell'Oro 6r.
Saluti,
The Antiques Diva & Co (with help from Tuscan Antiques Tour Guide Susan)