Dear Diva Readers,
top: 5px; float: left; color: white; background: #781300; border: 1px solid darkkhaki; font-size: 40px; line-height: 30px; padding-top: 1px; padding-right: 5px; font-family: times;">Parlez Vous Brocante?  Do you speak French Flea Market? I want to share with a few key words to guide your French Flea Market forays this spring and summer so you know where to buy antiques in France!
Marche aux Puces – The Flea Market.  The Marche aux Puce de Paris (otherwise known as the Paris Flea Market) is where the term "flea market" was coined.   (You can watch my Editor at Large TV video to learn how the term "flea market" was coined).  When traveling in a French town look for their local Puce (their local flea market). It usually occurs 1 or 2 days a week – often on – but not limited to the weekend.  Some of the best flea markets in France are in the South of France – in Nice, Avignon, Arles or Toulouse.  Closer to Paris I really like the Orleans flea market – it's quite similar to Puce at the Port de Vanves.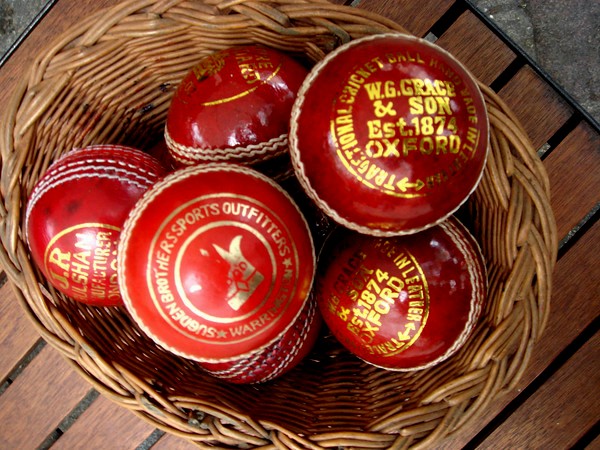 Brocante– A Brocante is a short term flea market. It can be held anywhere from 1 day to a full on 2 weeks.  Bigger ones will have billboards all over town advertising them – so when you see a sign stuck to a lamp post or a giant poster in the metro with this word Brocante highlighted on it get ready to shop!  These brocantes attract vendors from all over France selling everything from high end antiques to vintage pieces and simply second hand junk. If I were a bumper sticker kind of girl I'd put a sticker on my car that says "I Brake for Brocantes"  You can find great prices at these special flea markets.  My All Time Favorite Brocante is La Foire Nationale à la Brocante et aux Jambons. (Next time you can book a tour for this fabulous brocante is 26 September – 6 October, 2014).
Vide-Greniers – Essentially this is an Attic Sale – but its set up in the center of town with anywhere from 50 to a couple of 1000 people participating.  These aren't professional vendors but private people wanting to sell their goods.  Consider it a town wide garage sale where anything and everything is for sale. While you'll have to dig through second hand clothes and used toys you can also find gorgeous antiques going for a song!
Salon des Antiquaires – This is a step up from a flea market or brocante – which can have second hand and decorative tat. This will be more high brow and have higher quality pieces – but dont let that phrase scare you – there are bargains to be had.  They are just bargains on 200 year old pieces instead of 80 year old pieces.
When you go to a Puce, Brocante, Vide Grenier or Salon des Antiquaires you should know a few key phrases in French to get the ball rolling!
Basic Brocante Vocabulary:
Start the conversation with a simple, Bonjour Madame or to catch the vendors attention try S'il vous plaît  (SVP) Monsieur.
Point then to the item you are interested in and ask how much it costs C'est combien, SVP? or try Vous voulez combien?
Ask how old it is? Quel âge a cette chaise?  Ça date de quand?   What wood it is? C'est quel type de bois?  And where it comes from:  Quelle est sa provenance?
Don't be shy – negotiation is expected.  Ask for a good deal.    Vous pouvez  faire un meilleur prix? or C'est votre meilleur prix? or Vous pour faire mieux?
Verify they are giving you the export price – C'est le prix pour exportation?  Is it too expensive? C'est trop cher!  (said while batting your eyes!)  A good deal? C'est bon marché – C'est un bon prix – C'est raisonnable.  I'll take it! Je le prends!
And don't forget to say Merci! Au Revoir!
The Antiques Diva®