Dear Diva Readers,
Caption:  Eddie Ross Seen Here Bed Shopping
top: 5px; float: left; color: white; background: #781300; border: 1px solid darkkhaki; font-size: 80px; line-height: 70px; padding-top: 1px; padding-right: 5px; font-family: times;">I spent the morning in bed with Eddie Ross.   Perhaps I should rephrase that lest Mr. Antiques Diva (not to mention Jathan) be not too impressed with my comment!   One of my New Year's Resolutions was to start taking more time to get inspired.  While doing my job leading European Antique Buying tours a key element involves inspiring my clients with our flea market and antique warehouse finds, helping them stock their stores or purchase pieces with a past for theirs or their client's homes.  In order to do my job better, I realized I really should top the tea kettle with a continual stream of inspiration myself.  So when writing my New Year's Resolutions this year, my # 3 was to Get Regularly Inspired.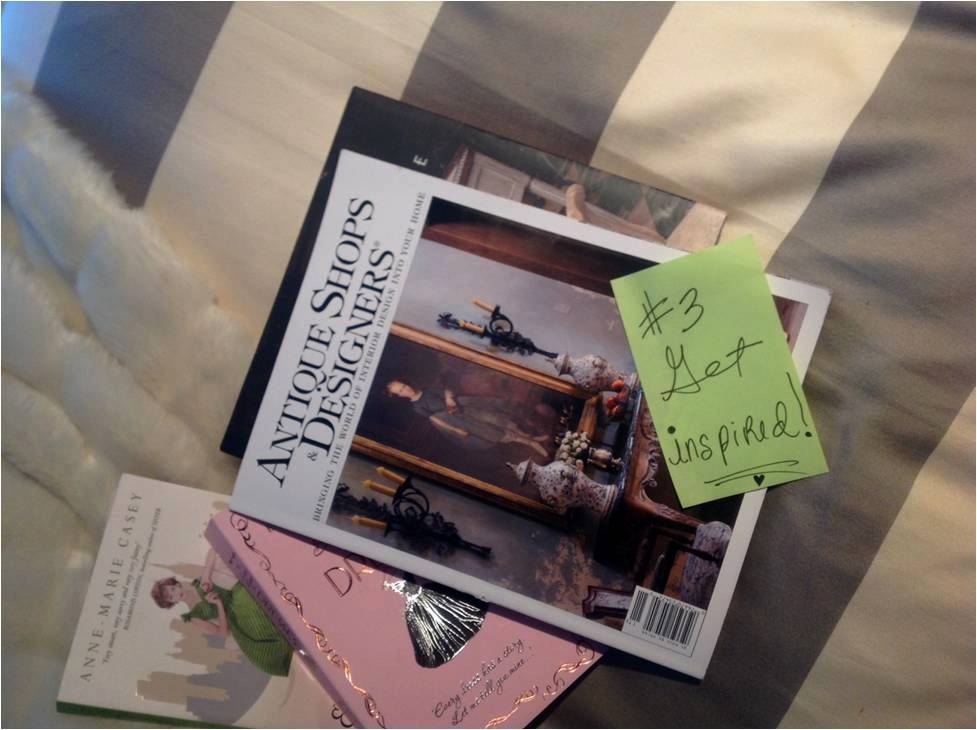 This fell behind #1 –  the annual resolution to lose weight and #2 – to make more organized office systems and procedures.   Neither #1 nor #2 are that interesting and are probably destined for failure.  But #3…. now THAT resolution has legs I can run with. (Hmm, if only flipping through my favorite magazines burnt more calories…).
But I digress.  This morning my husband's alarm went off at 4am and I kissed him good bye as he headed to the airport en route to Amsterdam (note, I love that guy, but it's January and I didn't offer to put on clothes and drive him to the airport).  And while I regularly start my work day at dawn – finding it the best time to get caught up on office work (see I'm already implementing ways to conquer the work place clutter, who needs resolution #2?) – this morning it was raining.  Rain is my kryptonite.  I also had my regular feature article deadline for Antiques Shops and Designers magazine and a looming deadline is a guaranteed way to give me writer's block and a desire to procrastinate.  And the cat was in bed.  And he was purring.  He even rolled over and showed me his white belly, flopping one paw over his eyes.  (The cat, not my husband.  The husband had already left by this point).  And it was still dark outside.  And cold.  Then I remembered Resolution # 3.  Get Regularly Inspired.  No time like the present.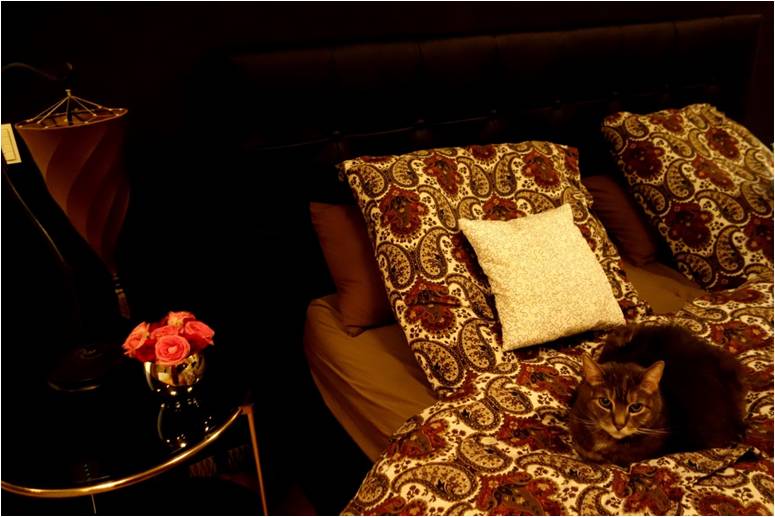 So I turned on my Fortuny-styled bedside lamp (note to self – REALLY MUST find the real thing on one of our Italian buying tours someday) and crawled deeper under the covers, propping my iPad up on my lap.  A tweet from Stacey Bewkes of Quintessence lifestyle blog  flittered across the top of the screen about meeting up in Paris during Maison Objet.  And I thought bingo.  What better place to start my inspiration prowl.  Stacey is a blogging genius and hers is one of my all time favorites.  As I began reading her latest posts, I noticed something on the side bar.  What's this? Video Series – Stylish Shopping with Susanna Salk .  The next thing I knew I was watching flea market maestro Eddie Ross shop the Elephant Trunk.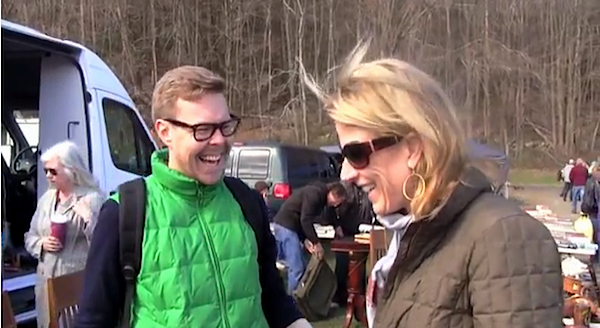 Caption: Eddie and Susanna Shopping Elephant Trunk
Which reminded me…  I LOVE EDDIE ROSS… so I flicked over to his site – where I soaked up divine design inspiration and spent the next hour in bed with Eddie, reading a backlog of posts I'd missed in my absence away from his site during these days when work had overtaken my life.   I use to read his posts all the time.  I love finding images styled by him.
top-orchids-eddie-ross.jpg">
top orchids eddie ross" src="https://antiquesdiva.com/wp-content/uploads/2014/01/table-top-orchids-eddie-ross.jpg" width="408″ height="509″ />
Caption: Classic Eddie Ross
He's a genius.  And  budget conscious.  I had hit the gold mind of inspiration.  The mecca.   The motherlode.
Which reminded me, whomever your design hero –  I want to encourage you to spend a morning in bed with them.  Go get inspired.
And Eddie – thank you for inspiring me.  Though I should warn you… next time we meet up it might be in the bath.
The Antiques Diva®