Welcome to Indonesia
Photo Credit Susanna Ollmann, Ollmann Creative 
Do you believe in love at first sight? That might have been how I felt when I met Michael Nalder. He's suave, debonaire, devastatingly handsome and not only has the most gorgeous antique shop under the sun… he cooks too. Discovering that he had been an Antiques Diva® blog reader for years was almost as much of a delight as it was when Michael invited me for dinner chez him with my colleague Marilyn, who leads our Bali tours, and my friend Derrick Ricketts, VP of Dallas Market Center.
Visiting the home of an antiques dealer is always a treat… most dealers hold their favorite pieces back for themselves. But visiting Michael's home was visiting his personal oasis. Enclosed behind an unassuming building the house surrounds an inner courtyard open to the elements and the pool inside. An artful mix of pieces from around South East Asia and the world, Michael's home is reminiscent of his store, Lemari.
 Lemari means cupboard in Bahasa (the Indonesian language) – and opening the doors to Michael's shop is like opening a cabinet of curiosity, only chic-er, more stylish, and perfect for purchasing some of the most swoon-worthy designs on the planet.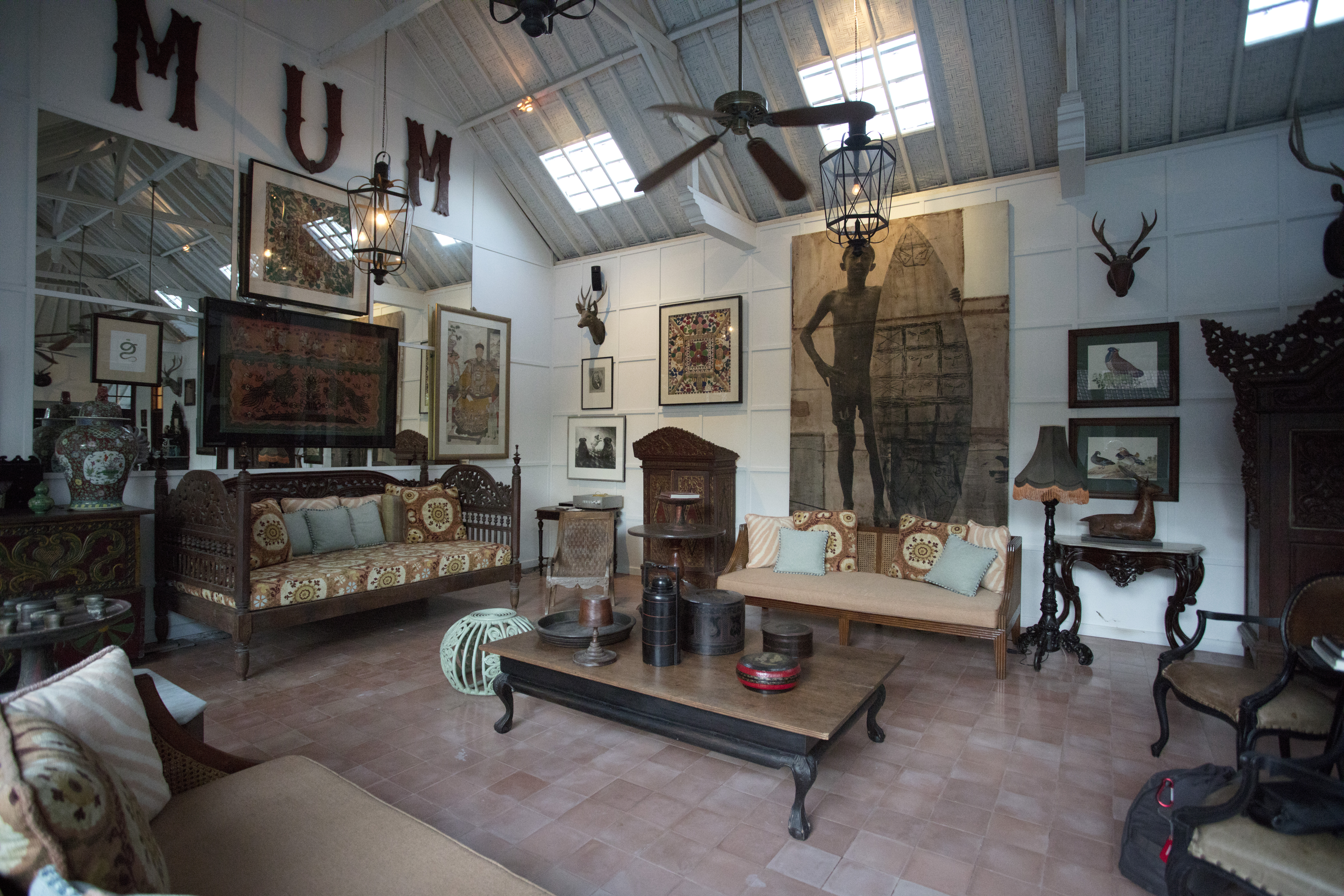 Lemari offers the traveler an opportunity to take a piece of Bali home, selling an eclectic array of antique furniture, carvings, artifacts and objets d'art hand selected from the islands of the Indonesian archipelago as well as a variety of Dutch colonial pieces and other inventory collected from the world at large.
Michael Nalder explains, "Traditional Balinese architecture blends influences from other cultures to create something unique and interesting." From European pieces chosen for their grandeur to cheap and cheerful folk art, the principle for Nalder's collection remains constant; everything at Lemari must exude that certain uniqueness and beauty that Bali is known for.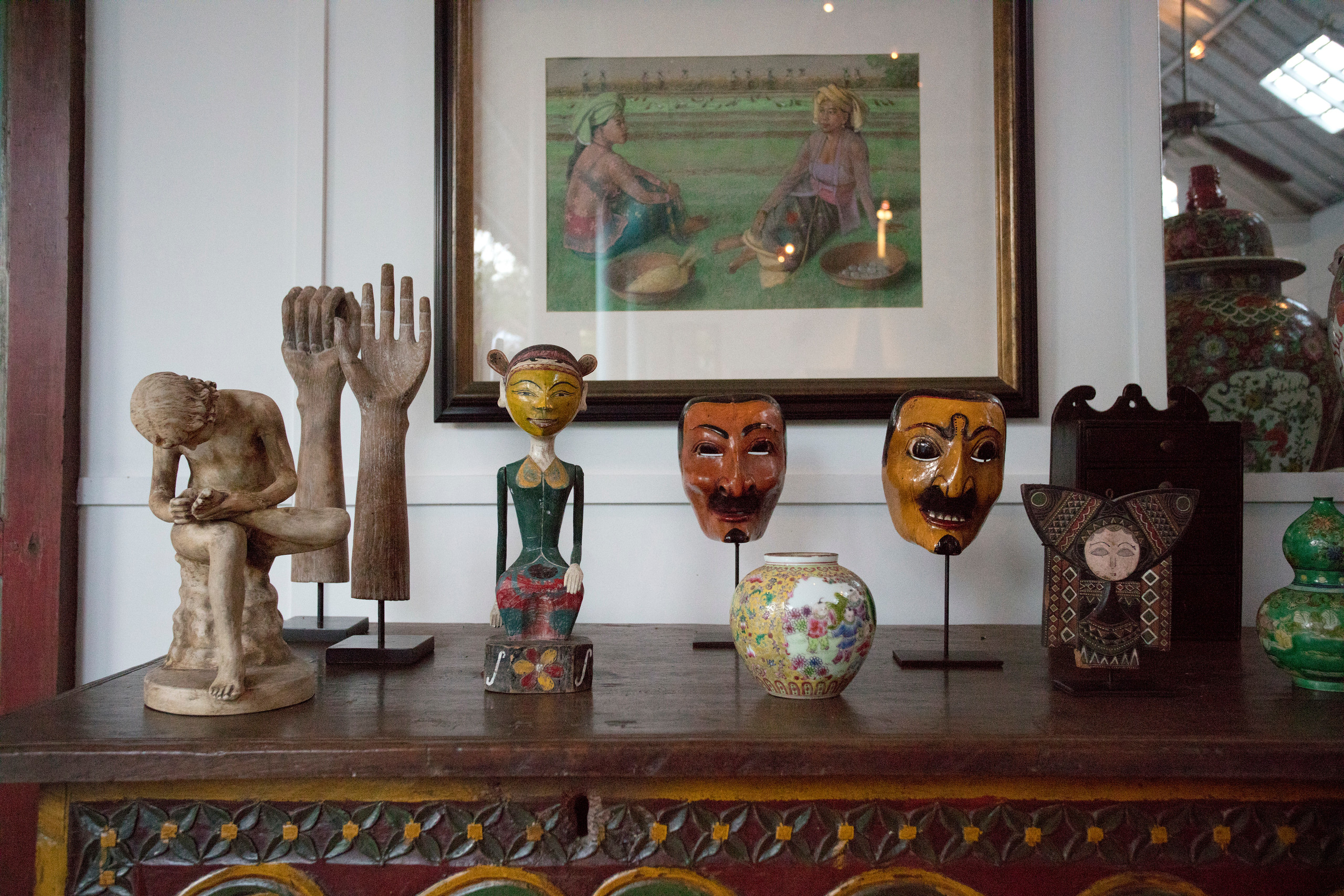 Originally from New Zealand, Nalder explains, "Living in Bali is so different from waking up in Wellington, I can hardly imagine living anywhere else than Bali." Hmmm…. though rumor has it, this bad boy has been cheating on Bali with Portugal as of late… Which simply makes me wonder. Will Portugal be getting a new shop called Lemari 2? And better yet, what's the likelihood I can convince Michael to be our Antiques Diva Guide in Portugal if a move really is on the horizon?

Until next time,
Toma Clark Haines – The Antiques Diva