Dear Diva Readers,
On Friday I introduced you to one of my favourite vendors at London's Decorative Antiques & Textiles Fair this weekend I wanted to tell you a bit more about the fair, sharing with you some highlights of the SPRING 2013 fair gearing up for this Fall event 1-6 October 2013.
Whether your decorating style is grand manor style or country cottage, the brilliant thing about The Decorative Fair is that it covers the gamet… putting the most decorative pieces from the continent and British Isle in one chic locale.  Look… while I was standing in line awaiting my entry on opening day last Spring they even served champagne… they must have heard The Antiques Diva & Co was rocking the fair!
With more than 140 dealers presenting each season, this thrice-annual event IS ONE OF THE TOP TWO MOST IMPORTANT INTERIOR DESIGN EVENTS on this side of the Pond.  You've got  Maison Objet in Paris and The Decorative Fair in London as the LEADING SOURCES for setting design trends.  What happens here will follow around the world!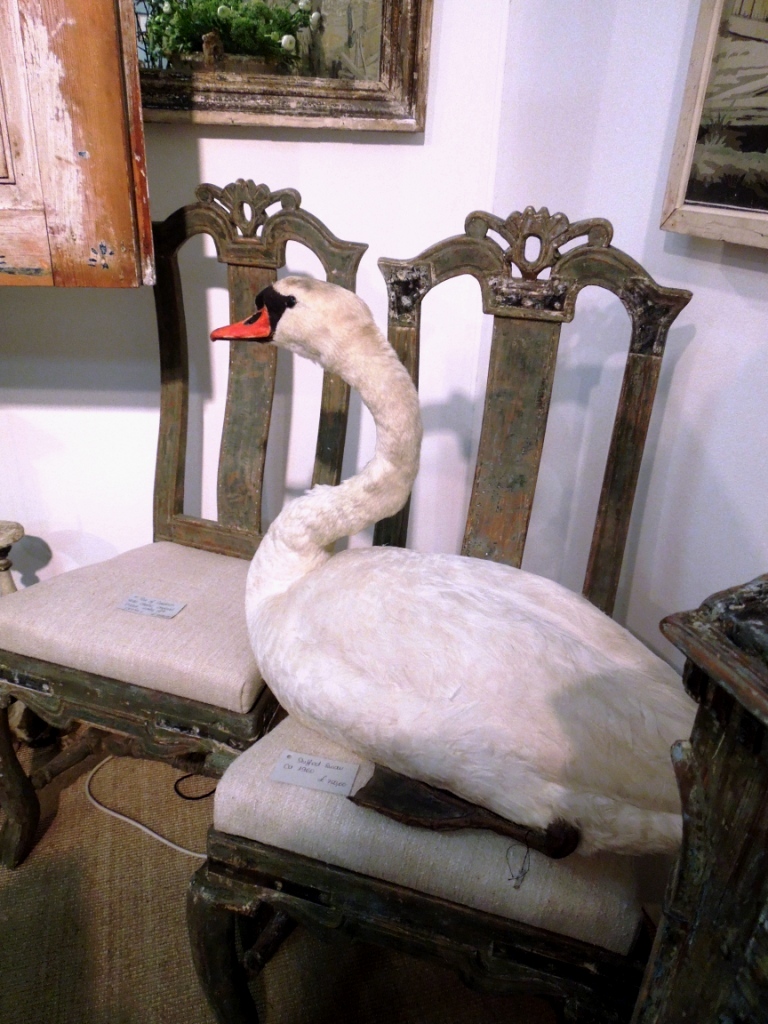 In January you are in LUCK – Maison Objet Paris will be held January 24 to 28 and London's Decorative Fair will be JUST BEFORE THAT 21-26 January.  In theory you my dears could do the DOUBLE DIVA and do both fairs back to back!!!!
Want to come along with The Antiques Diva & Co for some MAJOR DESIGN INSPIRATION?  Then TRADE PEOPLE – DEALERS AND DESIGNERS – you'd better join me in January for 2 Tempting Events that will design inspiration into your life!!! Contact to:toma@antiquesdiva.com">toma@antiquesdiva.com so I can custom plan a European antiquing and design itinerary based upon your shopping list and your shopping needs.  Don't forget to register for access to our to-the-trade/registration " target="_blank">TRADE ONLY website…
Bonne Shopping!
The Antiques Diva & Co
P.S.  Other London Decorative Fairs are held in the Spring – 29 April-4 May 2014 – and  Autumn – 30 September-5 October 2014!