Malmo Decorative Antiques Fair 2016
Our Swedish Divo Guide recently enjoyed the Helsingborg Antiques Fair in July and is already looking forward to the next big antiques fair in Sweden!
The Malmo Decorative Antiques Fair in Sweden is a highlight of the year for many international antiques buyers. It's coming up on the 26-28 of August with special trade-only preview days on 24-26 of August. One of our most important countries for Antiques Buying Tours is Sweden. We often encourage clients– trade clients especially— to attend this fair and add on a few days to source a variety of pieces from the Swedish countryside as well. It's a great way to see what's hot at the fairs and then go to our secret sources on the arm of our Antiques Divo Guide, Daniel Larsson to hunt for everything from Scandinavian antique furniture, to folk art, to lighting and beyond!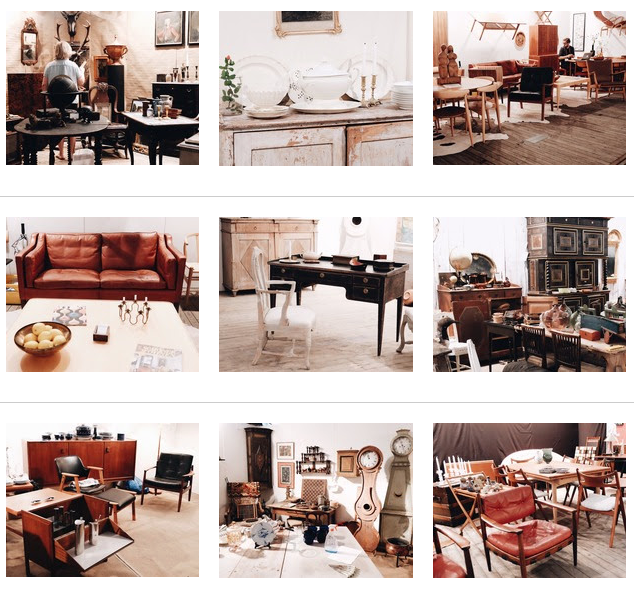 Our Swedish Guide Daniel happens to be on the advisory board for the Malmo Decorative Antiques Fair, which means he is in-the-know when it comes to sourcing Swedish antiques there. While Daniel's store, D.Larsson Interiör & Antikhandel, is based in Helsingborg, he and many international dealers make their way to the Malmo Decorative Antiques Fair to score exceptional purchases and connect with industry friends. Malmo is conveniently located in southern Sweden near Copenhagen, Denmark. As the third largest antiques fair in Sweden, the Malmo Decorative Antiques Fair hosts more than 80 vendors from all over Sweden and the Copenhagen area.
Why attend the Malmo Decorative Antiques Fair?
There are several advantages of attending the Trade-only preview day. One is that you get first dibs on merchandise, as vendors are just beginning to unpack their inventory and set up their stands. Another advantage of going with our Guide Daniel is that he knows many of the vendors at the fair. Before taking clients on any tour, we always ask what type of pieces they are wanting to source. What style are they looking for? What price-points are they looking for? With this information in hand, Daniel can take you directly to the right vendors and even help you translate and negotiate.
Malmo Decorative Antiques Fair is definitely a must-visit destination for international trade buyers. With a reputation of quality pieces and knowledgeable vendors, this fair won't disappoint! If you would like more information on booking an Antiques Diva Tour in conjunction with the Malmo Decorative Antiques Fair, email us at info@antiquesdiva.com. We'd love to introduce you to this world renowned fair and also plan a day or two to source antiques in the Swedish countryside!
Dates and Times:
TRADE PREVIEW
24th of August 2 pm-8 pm – 25th 8 am-8 pm – 26th 8 am-noon
PUBLIC OPENING
26th of August 3-8 pm – 27th 11 am-5 pm – 28th 11 am-5 pm
Cheers,
Toma Clark Haines, The Antiques Diva®