One of the curses of loving your work is that in your downtime, you find yourself working! That is always true for me. Even when my brain and body are exhausted from The Antiques Diva® tours and strategy calls, emails and meetings, my mind craves… Design Inspiration! Since launching our Antiques Diva Asia Buying Tours, I can't get enough of Asia. I'm planning a trip to Asia this summer to work on both our Antiques Diva tours and my TCH Collection jewelry line, and absorb some southeast Asia design inspiration. 
When I can't travel to Asia, I immerse myself in books and magazines featuring Asian design. One of the things I love about working with Angela, our Asia Antiques Diva Guide, is that she is an intellectual – and her tips on reading books about Asia reflect that. Me? I tend to like something that spoon feeds me #DesignInspiration and have four great books about Asia on my shelf, and I've ordered Angela's recommendation Four Reigns for summer reading on the beach. 
Southeast Asia Design Inspiration On Toma Clark Haines' Bookshelf 
Burmese Design & Architecture
by John Falconer and Elizabeth Moore
It is the first book to showcase the amazing diversity of architecture, design and art found in Burma (Myanmar). Ranging from the monumental pagodas of Pagan (Bagan) to the architectural heritage of Rangoon (Yangon), religious as well as contemporary secular buildings are presented in rich detail. A series of authoritative essays by archaeological experts highlight the major influences and styles found throughout the country, while chapters on Myanmar's rich art and craft traditions provide a wealth of information on Buddha images, lacquerware, painting, ceramics, woodcarving, bronzes, textiles, costumes and much more. 
Tropical Asian Style 
William Warren and Luca Invernizzi Tettoni
The first book to showcase contemporary residences throughout Southeast Asia— from Chiang Mai to Bali, Kuala Lumpur to Java— highlighting tropical dream houses in their breathtaking natural environments.
Living in Bali 
by (Author), Angelika Taschen  (Editor), Reto Guntli  (Photographer)
Loved by travelers for its lush, tropical scenery, and charming people, Bali is considered to be one of the most magnificent places on earth. Spirituality and nature are integral parts of everyday life for the Balinese, so one can easily see why the island's traditional architecture has a peaceful presence to it, mimicking its surroundings and sometimes blending in with them. When it comes to Balinese houses, walls are not compulsory, wood is everywhere, earth tones are dominant, and thatched roofs abound. Opening onto gorgeous green landscapes, majestic mountains, or beautiful coastlines, the homes herein ooze relaxing, contemplative vibes. Gazing at these opulent examples of simple and elegant living, one wonders why more people aren't rushing to move to Bali… 

Vietnam Style
by Bertrand De Hartingh (Author), Anna Craven-Smith-Milnes (Author), Luca Invernizzi Tettoni (Photographer)
Vietnam has long captured the imagination of travelers, both real and armchair. It is an appealing country, filled with natural beauty, tranquil village life and fascinating cities. Vietnam also has an inimitable architectural and interior design style, the product of its rich cultural heritage and the various influences of Chinese, French and other Western colonialism.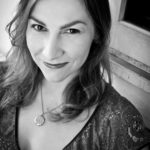 What's On Asia Diva Guide Angela's Bookshelf? 
Angela Somwaiya has lived in Bangkok for 24 years. She holds a bachelor's degree in Japanese Studies and master's in Thai Studies. In 2008 she took over Paul's Antiques which has built its reputation as having one of the leading collections of colonial-era Burmese teak furniture. Since acquiring the business the collection has come to reflect her tastes and love of unique market finds throughout Asia. Innovative and entrepreneurial by nature, Angela developed a bespoke furniture service using reclaimed teak and enjoys up-cycling and repurposing found items. Angela is considered one of the leading experts in Southeast Asian antiques. 

Four Reigns: A fun fiction book to read – it's very entertaining and you learn a lot about Thai history.
by Kukrit Pramoj
This English version of the Thai novel Si Phaendin tells the rich and entertaining story of one woman's life both inside and outside the royal palace in Bangkok. Spanning a period of four reigns, from King Chulalongkorn to the reign of his grandson King Ananda, this popular modern classic gives insight into the social and political issues facing Thailand from the 1890s through the turbulent years of World War II. 
Sacred Skin: Thailand's Spirit Tattoos: A book about sacred tattoos in Thailand that reflects animistic beliefs prevalent in Thailand. You can see many Thai symbols, designs and motifs in traditional tattoos.
Sacred tattoos, called 'sak yant' in Thailand, have been around Southeast Asia for centuries and afford protection from accident, misfortune, and crime. Young women get tattooed with love charms in order to attract partners, while adolescent men use the protective power of their yants in fights with rival youth gangs. For most though, the tattoos serve as reminders to follow a moral code that endorses positive behavior.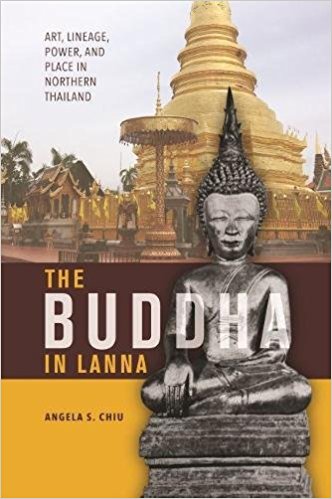 The Buddha in Lanna: Art, Lineage, Power, and Place in Northern Thailand: Having a basic knowledge about Buddhism is helpful. Any books about Buddhist art or symbols would be useful.
by Angela S. Chiu
For centuries, wherever Thai Buddhists have made their homes, statues of the Buddha have provided striking testament to the role of Buddhism in the lives of the people. The Buddha in Lanna offers the first in-depth historical study of the Thai tradition of donation of Buddha statues. Drawing on palm-leaf manuscripts and inscriptions, many never previously translated into English, the book reveals the key roles that Thai Buddha images have played in the social and economic worlds of their makers and devotees from the fifteenth to twentieth centuries.
Are you craving Asian design? Armchair travel is nice, but there's nothing like experiencing southeast Asia first-hand. Book an antique buying tour or design inspiration tour with The Antiques Diva.
Chan khoy tii jah daii jerr khun
Toma – The Antiques Diva