We're holding a giveaway to commemorate my first visit to the Paris Flea Market 17 years ago. To enter, visit the blog: Tell Me About Your First Time Giveaway, and share your first visit to the Paris Flea Market in the comments section. 
Below, 4 of our Paris Antiques Diva Guide share their first visit to les Puces… today they're veterans and can expertly navigate the back alleys of Clingancourt and negotiate the best deals on antiques and special finds. But back then… 
My 1st Time At The Paris Flea Market
by Danielle Pelletier, Paris Antiques Diva Guide
I can't remember a time in my life when the Paris Flea Market wasn't a regular part of my life, I remember going with my mother as a teenager, and with my now-grown children when they were infants. My children grew up at the Paris Flea Market and the vendors at les puce have been family friends for generations. I've bought virtually everything at the market… from the perfume bottles I collect to furniture and vintage fashion… I've even sold items to dealers.
Recently we had a client on tour buying in a vintage fashion shop and I realized that they were buying from my husband's massive Hermes tie collection I'd sold to one of my favorite dealers. My mother's photo hangs in my favorite restaurant on a back alley at the puce. Becoming a Diva Guide was a natural progression to my life…  now I get to share my lifetime pursuit for fine antiques with our clients.
My 1st Time At The Paris Flea Market
by Jennifer Balmadier, Paris Antiques Diva Guide
My first time… it is a bit of a blur but for sure it was with my French boyfriend (now husband) on a trip from the US to visit him and Paris 20 years ago. I remember being terribly confused and in awe at the size of the place. We drove and I thought to myself "will our car still be there?" He knew his way around pretty well, otherwise I would have been completely lost. The place is huge and just finding it is a nightmare. Now that I know it better, I feel perfectly safe but am still amazed at the size. Had it not been for my own guide at the time I would have been at a total loss of how to navigate the many markets.
I don't remember if we bought anything or not, but for sure we looked for a boule de rampe d'escalier as my father collects them and the best ones are French. I am guessing that in his quest to woo me, we had a lovely lunch with wine. But that could just be me romanticizing the story in my head :). 
My 1st Time At The Paris Flea Market
by Debbie Gabriel, Paris Antiques Diva Guide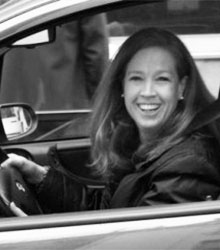 My first time… It was back in the late 80's, I was in Paris for business and pleasure. My then French boyfriend (now husband) and I headed to the market to look for antique textiles as I was working in fashion design. Antique shopping was always a hobby and I was very fa
miliar with NYC, Rhode Island and Maryland. I had no idea of what lay in store for me when I went to Clignancourt.
It was overwhelming! It seemed a giant maze and I had no idea of how to zero in on what I was looking for. I was so intimidated by the language and the idea of bargaining. I was lucky to have Alexandre with me to interpret. At the same time I loved it, the stalls, the food. I had seen an article by Ruth Riechel recommending Le Paul Bert, it is still one of my go to places 25 years later.
My 1st Time At The Paris Flea Market
by Katie Phillips, Paris Antiques Diva Guide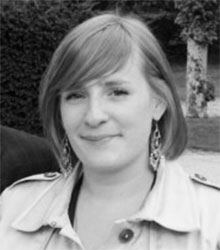 My first time at the market was 8 years ago, I'd heard all about it from the antiques dealer I was working for in London. It was very Parisian, I went with my French boyfriend of the time on a scooter and at first I was confused as to where he'd taken me as all I could see were knock off designer sunglasses and trainers!
We then met up with some friends and just wandered around in wonder – we looked at the vintage clothes in Dauphine ( I bought a couple of vintage dresses that I still wear) and the postcards and botanical etchings; we weaved through the alleys of Vernaison, picking through the more typical flea market fare.
Other than that it's a blur but it gave me a taste and I started going back at least once every 2 months and was always amazed by the turnover and now it's a completely different place!
TELL ME ABOUT YOUR FIRST TIME
AT THE PARIS FLEA MARKET GIVEAWAY – Details
HOW TO ENTER:
To enter The Antiques Diva & Co Tell Me About Your First Time at the Paris Flea Market giveaway:
leave a comment on the giveaway blog and #TellMeAboutYourFirstTime at the #ParisFleaMarket
open to Diva readers over age 18
THERE ARE 5 CHANCES TO WIN!
What the Winners Receive:
1 Grand Prize Winner: VIP Paris Flea Market Tour
The Grand Prize winner receives a Gift Certificate for a VIP Antiques Diva Day Tour at the Paris Flea Market with one of our Parisian Diva Guides including LUNCH at our favorite restaurant in Paul Bert Serpette and a Champagne Toast to finish the tour. You'll also receive an Antiques Diva tote bag to carry your purchases!
1 First Place Winner will win a Paris Flea Market Candlestick by Aidan Gray
European candlestick inspired by Aidan Gray's antique buying tours in France with AD&CO:
The candlestick is hand-carved and hand-finished, with a removable rusted metal drip plate and a heavily distressed finish.
3 1st Prizes: DesignHER
Not coming to Paris anytime soon… don't worry… we've got three 1st prizes! Regular readers and social media fans might remember I was recently featured in a fabulous new book on women entrepreneurs who are changing the world of interior design – DesignHER, featuring a chapter on me, Toma Clark Haines The Antiques Diva, and autographed by me and design darling and DesignHER author Julianne Taylor.
Winners of the Paris Flea Market First Time Story giveaway
will be judged by Julianne Taylor of Taylor Burke!

Prizes Awarded October 25, 2016
Gift Certificate Redeemable until December 2018 and transferrable.
DesignHER books to be delivered to winners via parcel post in November 2016.
Good Luck!  #TellMeAboutYourFirstTime
Toma Clark Haines is The Antiques Diva