Dear Diva Readers,
If I were to make of list of what "moves me" I would have to say 3 things…
1) Gorgeous decoratively painted antiques
2) Phenomenally fast and sexy cars
and
3) Gorgeous gourmet kitchens
It's the latter where I like to spend my time when I'm not criss-crossing Europe on antique buying trips.  I relax by cooking at home and enjoying a lifestyle that goes hand in hand with the old world style I enjoy with antiques on tour.  Of course, I want the latest innovations in the kitchen, so I can have those silver domed voila moments serving up perfect cuisine on 100 year old plates.
These 3 things get my pulse pumping and lucky for me, given that I live in Berlin, all of them are readily found in Germany!
Regarding point #1 above (gorgeous decoratively painted antiques)… I carried my most recent purchase (an early 19th C painted German cabinet) home in the back of my German car – an Audi SUV – going 220 km per hour (136 mph) on the German autobahn. Wait… I wasn't speeding! Remember, it's unlimited speed in Germany on certain sections of the autobahn.
tour10.jpg">
tour10″ src="https://antiquesdiva.com/wp-content/uploads/2013/05/sweden-antique-buying-tour10.jpg" alt="Antiques Diva Sweden Buying Tour" width="459″ height="614″ />
(My most recent purchase – an Antique German Cabinet Circa 1800 +/- with original paint –  which I'll be tucking near my uber modern kitchen at home to store extra pantry items).
In my house we actually changed the word kitchen to the German pronunciation "kutchen" – for just like das auto, when it comes to kitchens it has got to be German.  The Mercedes of the kitchen world is Poggenpohl – the oldest and best known kitchen brand in the world.
Founded in 1892 in the heart of Germany, Poggenpohl has been reinventing life in the kitchen one idea at a time.  Poggenpohl was the first to introduce the transformative innovations we consider standard today – white lacquer furniture, ergonomic work-top heights, and the kitchen island!  In fact, with a company this old I could combine my love of antiques with their brand… anyone in the market for a kitchen from 1928, Poggenpohl style?
(Poggenpohl Circa 1928)
By 1930 Poggenpohl was already becoming an international brand.  And while this might be an old German company, their designs are anything but old fashion.
(Poggenpohl Circa 2011)
The brand's innovative new technologies and expertise has its fame spreading far beyond the German borders and today they are known as a trend setter in the kitchen world providing unsurpassed quality, craftsmanship and materials paying the utmost attention to detail – never compromising on perfection.
From their German hand manufacturing site they sell to more than 70 countries around the world and their product is being used in some of the top real estate development projects being implemented around the world.  Their name is synonymous with luxury-living and their kitchens confer exclusivity, create desire and add value to homes everywhere.
And when I say everywhere – I do mean everywhere…. Here are just a few of the places Poggenpohl is popping up:
ton.com/en/RealEstate/ResidenceDetails/GrandCayman.htm" target="_blank">The Residences at The Ritz-Carlton, Grand Cayman, Cayman Islands 
These "Residences" offer a variety of spacious and elegant oceanfront homes that bring a new concept in Caribbean living to the region's most affluent island. Situated on the widest stretch of world famous Seven Mile Beach, these Residences are offered with two to seven bedrooms (2,400-20,000 square feet) and are priced from $3 million. Each Residence features open floorplans, nine to ten foot ceilings, a professionally equipped Poggenpohl chef's kitchen and terraces overlooking the Caribbean Sea.
515 Park Avenue, on the southeast corner of 60th Street in the Big Apple, is the tallest residential building on Park Avenue located in the Lenox Hill neighborhood. The building has 36 floors with 43 apartments, of which 26 are single floor units. 515 Park Avenue offers many high end services including doorman, fitness center, wine cellars, private dining room, residents only library, and maid service .  That maid service will come in handy cleaning up after all the posh parties the residents are going to hold, entertaining out of their Poggenpohl kitchens.  For years NYC has been known as a place where the residents dine out rather than inviting guests over for a night in – but Poggenpohl's kitchens at 515 Park Avenue are changing the NYC nightlife!
London, Trevor Place, Knightsbridge
Knightsbridge is arguably London's premier residential area and is enhanced by many world class shops, hotels and restaurants.  Of course, I fear Poggenpohl's kitchens might put the area restos out of business – with their gourmet kitchens, why eat out?
The brilliant thing about Poggenpohl is you don't have to go to exotic locations such as London, NYC or Grand Cayman to have Poggenpohl in your own home.   You can go online and download tor.com/netpublication/n34840492″ target="_blank">Poggenpohl's catalog so you can start doing some armchair kitchen renovation from home sweet home… haus süß haus!
The Antiques Diva®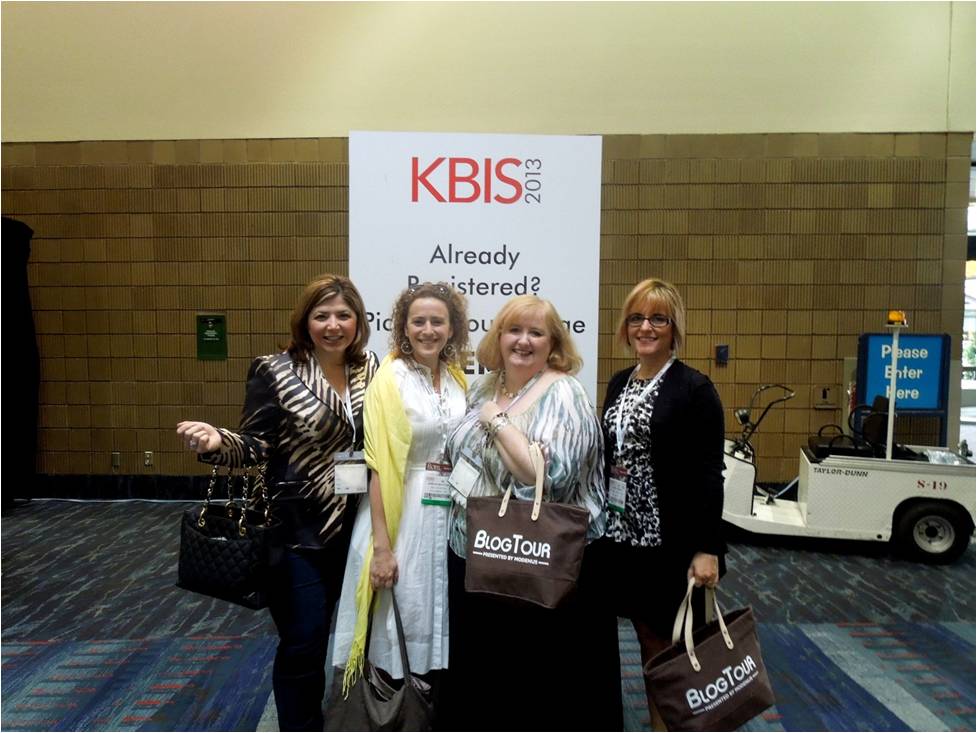 (seen here at KBIS at BlogTourNola, with my BlogTour friends)