Introducing:
Antiques Diva Wood Wax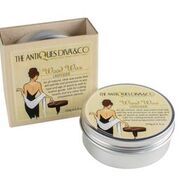 Book a Tour
1:1 custom antique buying tours in 8 European, 6 Asian countries and America, 7 days a week, 365 days a year
The Antiques Diva & Co offers custom planned Antiques Buying Tours for tourists and trade professionals. Whether you're looking to buy one specific piece or wanting to fill an entire container, our personal shopping antique buying guides share their vast knowledge of secret sources to take you to all the right places.
Blog Topics
BLOG: Recent Posts
Public Appearances
There are no upcoming events at this time.