As I write this I'm in NYC for a series of PR and marketing meetings on my top secret new furniture line The Antiques Diva Collection for Aidan Gray Home, and heading out tomorrow for Fall HPMKT (get the details here: I'll be leading a Happy Hour Tour at the Antiques & Design Center on Friday at 4pm, have office hours at the Aidan Gray showroom from 2-4pm on Saturday, on Sunday at 10am morning I'll be at Theodore Alexander, introducing their illustrious all-new Castle Bromwich Echoes collection! Plus on Sunday I'll be doing an HPMKT Instagram Takeover – #DivaStyle! If you haven't been, High Point Market is nothing but fun and hard work and great people and fabulous design! (And in case you're worried I'm working too hard, after Market I'm heading south to Key West for a bit of R&R with a few of my besties from our Paris days! Sadly, laptop, iPhone, and sketchbook will never be far away…)  
The newest MUST-DO in the design world is Southern Style Now! Last year I attended the inaugural SSN in New Orleans, where not only did I hear fabulous speakers, see the latest in Southern design style and trends, make a few mega-contacts, and eat and drink fabulous N'awlins style cuisine, I also led a walking tour of New Orlean's premier antiques and design neighborhood with the fabulous Shaun Smith!
Southern Style Now Festival and Showhouse 
This year, Southern Style Now being held in one of my favorite cities, Savannah, from November 9-11, 2017. Southern Style Now is ideal for interior design professionals, and it's open to the public: so it's not too late to get your tickets and get your Southern on! This year's festival is packed with dynamic speakers, discussions, trolley tours, book signings, and of course, parties!
This year's keynote speakers are covering design topics on everything from their design inspiration to decorating outdoors to entertaining Southern style to what designers really think about their clients!
I'll be leading a VIP antiques tour:
CITY SIGHTS – VIP ANTIQUES TOUR
Join The Antiques Diva, Toma Haines Clark, on a trolley tour of Savannah's best antique shops. Sip champagne, see the sights, and score some treasures to ship back home! 
Friday November 10 11:30am – 2pm
ALL-ACCESS VIP PASS
All-Access pass to all Southern Style Now events, including keynote speakers, panel discussions, book signings, artisan workshops, parties, networking lunches, Design District Sip & Stroll, Hostess City Celebration Cocktail Party, and Southern Style Now antiques and architectural trolley tours.
Tickets
$350 now through September 30
$375 October 1 through October 31
$450 November 1 through November 9 
SOUTHERN STYLE NOW™ / TRADITIONAL HOME SHOWHO– USE GALA RECEPTION
Thursday, November 9, 2017 from 6:00 PM to 9:00 PM 
Guests are invited to tour the second annual Southern Style Now Showhouse, presented by Traditional Home, enjoy cocktails and meet the designers and sponsors. A portion of the evening's proceeds will benefit the Historic Savannah Foundation.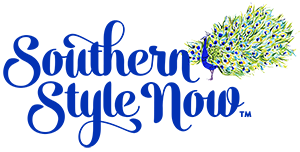 Follow #SouthernStyleNow for details on the 2017 Festival, and 2018 and beyond! 
See y'all in Savannah! 
Toma – The Antiques Diva