[vc_row][vc_column][vc_column_text]January 21, 2018, The Antiques Diva & Co celebrated our 10 year anniversary at our annual Paris Flea Market Champagne Brunch. Attended by hundreds of design professionals during Paris Design Week, we started the New Year with a fabulous 10th anniversary event organized by my publicist Andrew Joseph PR, the Paul Bert Serpette Marché and our dynamic team of Antiques Diva Guides who welcomed our guests and provided mini-tours of les Marchės Aux Puces after and during the fête. Professional photography by Joachim Frydman. 
Here is a peek at the festivities – try and join us in person next year! We always hold our fête on the last Sunday of Déco Off, first Sunday of Maison & Objet at the Paris Flea Market! 
The brunch was held at Antiquitiés Rodriguez Décoration, a stunning antiques store filled with of antique furniture, decorative objects, art, architectural salvage and curiosities at 15 rue Jules Vallès. One of the largest – if not the largest – shops, it was an ideal setting for a party with our VIP interior designer guests; Deborah Lalaudiere and her team welcomed us to their store and so we could browse and shop while we sipped cocktails and coffee. Visit their shop at the Paris Flea Market or on 1st Dibs – you won't be disappointed![/vc_column_text][/vc_column][/vc_row][vc_row][vc_column][rev_slider_vc alias="antiquities-rodriguez-decoration-at-the-paris-flea-market"][/vc_column][/vc_row][vc_row][vc_column][vc_column_text]Our 10th Anniversary Champagne Brunch was co-hosted by Traditional Home Magazine, and our panel discussion was led by Krissa Rossbund, Senior Style Editor at Traditional Home.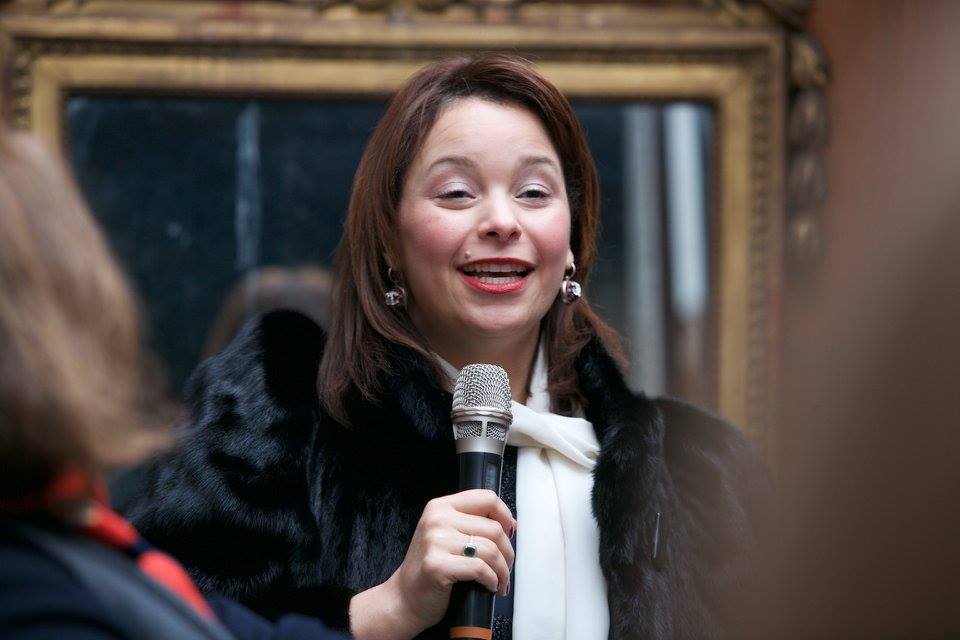 Expert panelists Randal Weeks, CEO of Aidan Gray Home; Melissa Mittag, National Sales Director of Fromental; and I answered Krissa's questions on How Antiques Influence the Future of Design.
Un gros merci to our sponsor CITADELLE GIN for whipping up French 75s using our Antiques Diva champagne, Citadelle Gin and a splash of lemon and simple syrup!  Alex Gabriel and Paris Antiques Diva Guide Debbie Gabriel (below) are the owners of Maison Ferrand, makers of Citadelle Gin. Watch me learning how to make a French 75 cocktail here with bartender Cedric.
Guests at the party were able to get a sneak peek of a few of my furniture designs for the upcoming Antiques Diva Collection by Aidan Gray.
As the fête was held during cocktail week in Paris, it was only appropriate that we had author Doni Belau of Girl's Guide to Paris in the house signing her book Cocktails in Paris! Doni is also one of our US Antiques Diva Guides.
Keeping up the cocktail theme, we were delighted that root cellar designs was one of our 10th Anniversary Paris Flea Market Champagne Brunch sponsors, contributing cocktail napkins from their fabric collection to our Gift Bag. Merci, Tamara Matthews Stephenson!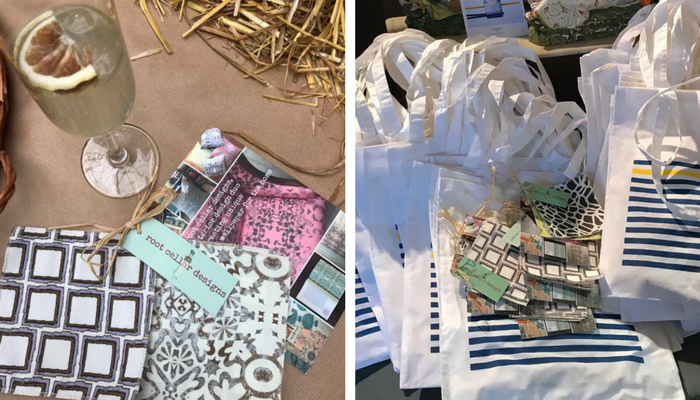 More behind the scenes photos are in our photo album.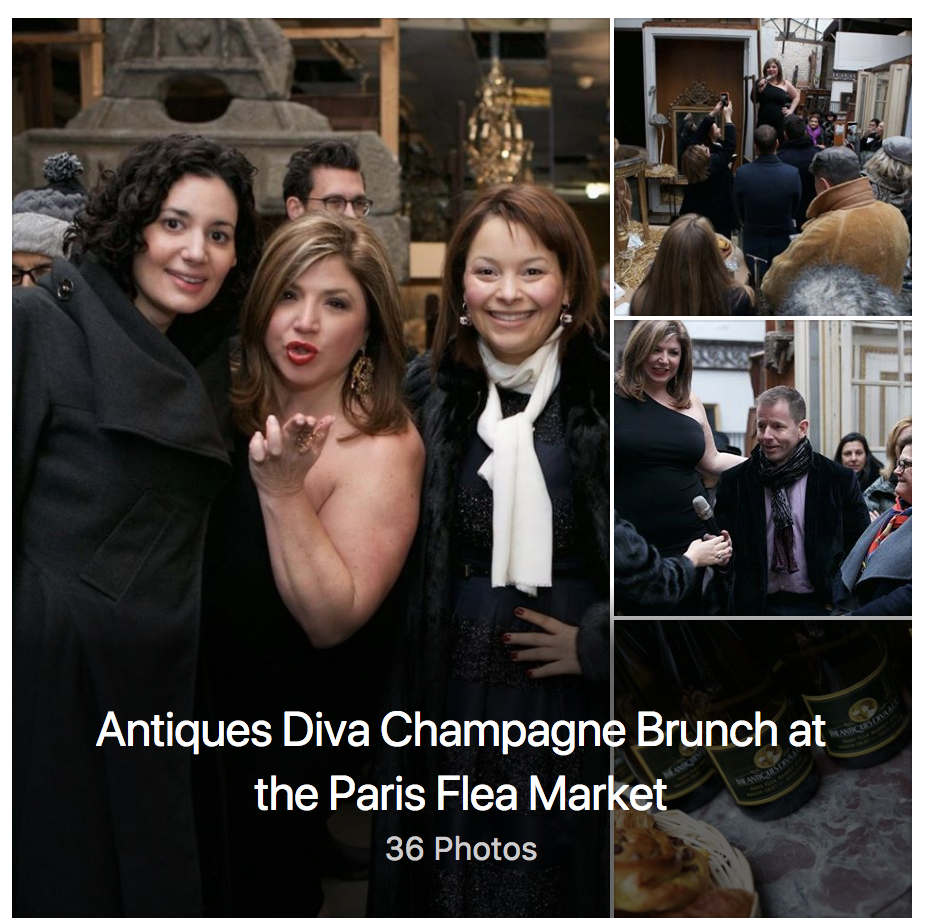 We'll be celebrating The Antiques Diva's 10th anniversary at events throughout the year – and setting the date for next year's Paris Flea Market Champagne Brunch soon #WatchThisSpace! 
Toma – The Antiques Diva[/vc_column_text][/vc_column][/vc_row]