Dear Diva Readers,
top: 5px; float: left; color: white; background: #781300; border: 1px solid darkkhaki; font-size: 60px; line-height: 50px; padding-top: 1px; padding-right: 5px; font-family: times;">Having recently launched our Antiques Diva® Venice Tours, I wanted to share a few favorite hotels on the island that our native Diva Guides and Antique Dealers Orseola and Chiara of O&C Antiques have hand selected for our Antiques Diva® clients! Should you find yourself traveling to this enchanted city on the water (or better yet, if you are booking an Antiques Diva® Venice Tour – mamma mia, the antiquing is shockingly good!), consider checking out these historic luxury accommodations.
The atmosphere of this historic hotel is charming and cozy. Set over looking the lagoon, you are surrounded by gorgeous views of San Giorgio. With a convenient location just steps from the Art Biennale and the Piazza San Marco, this hotel also possesses an amazing collection of art and antiquities. An onsite restaurant that is surprising for the creativity of its award-winning cuisine also has a Michelin Star. Nothing is left to chance here and attention is paid even to the smallest detail.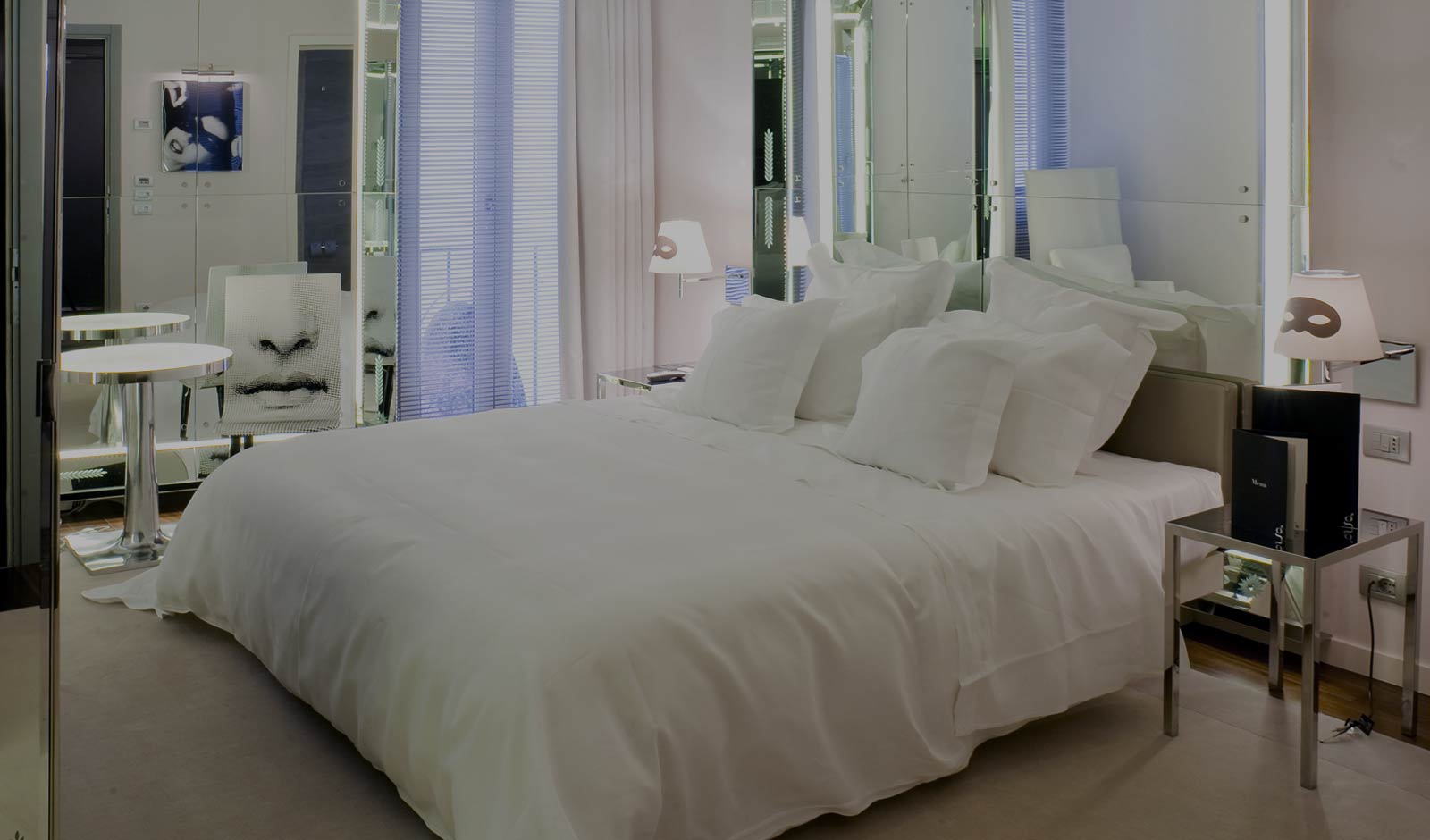 This 5 star hotel designed by Philippe Starck instantly makes guests feel like they are "temporarily Venetian." Surrounded by houses of nobles, stores of merchants and a health spa, you couldn't ask for a better location! No need to travel far if you're hungry—the open air restaurant has a stunning view of the Grand Canal and the hotel itself is a stone's throw from Piazza San Marco. Many international celebrities stay at this hotel, so don't be surprised if you're rubbing shoulders with the stars!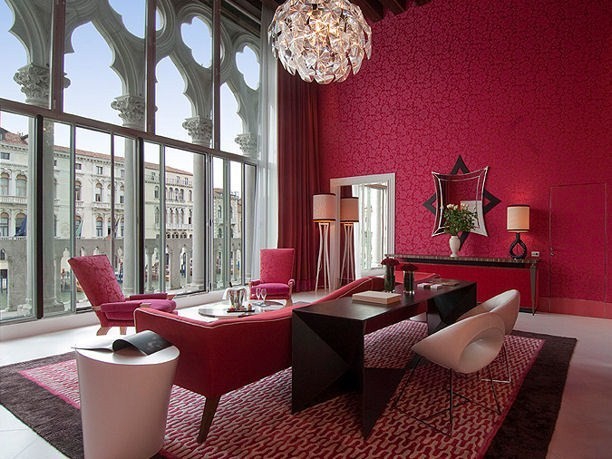 The motto of this hotel is "An antique setting with a futuristic spirit," and that is exactly the way to describe it! Set in a period palace with an elaborate Gothic façade, you would imagine the interior to be classic old-school Venice.  Instead you are greeted by a futuristic decor and modern design. Surrounded on one side by the waters of the lagoon, and the other by alleyways of Venice, the palazzo is in the heart of this romantic city. And what's in a name? A coin with the image of  the ancient Roman centurion Antinoo was found in the foundations of the hotel and has inspired its name. As if the glorious Roman empire wanted to pay homage to the grandeur of Venice, the greatest trading port of the ancient world.
Bauer Hotels (especially the "Palladio" at Giudecca)
While all 4 Bauer hotels are gorgeous, the Palladio at Giudecca is a favorite. Its main building was originally a XVI century convent, and has been converted to 37 rooms and 13 Suites.  The soft color palate of the decor is both warm and welcoming. Many rooms have beautiful lagoon views or enchanting garden views, some featuring small balconies. Some views look across the water to the Doge's Palace, setting the scene for a romantic and dream-like experience.
togallery4.jpg">
togallery4.jpg" alt="The Best Hotels of Venice, The Antiques Diva, Ai Reali" width="600″ height="337″ />
This 4-star Luxury rated Hotel is located in an ancient aristocratic Venetian palace of the 17th century, in the historical center of the city, between Rialto and Piazza San Marco. On site are a restaurant, a bar, a conference center and a wellness center—everything you need! Another Palace, Palazzo Gussoni, which dates back to 1500 and was supposedly designed by Pietro Lombardo, is located on one of the hotel wings.
to_4.jpg">
to_4.jpg" alt="Best Hotels in Venice, The Antiques Diva, Palazzo Barbarigo " width="600″ height="303″ />
Almost like the set of a 1940's glamorous movie, the guest rooms and suites of Palazzo Barbarigo are situated on the two floors of the palace and overlook the Grand Canal. The interiors are decorated in Art Deco style and are oh-so-chic! Feathers, fringe, and plumes pay homage to the Venetian setting while adding the glam factor to this beautiful palace.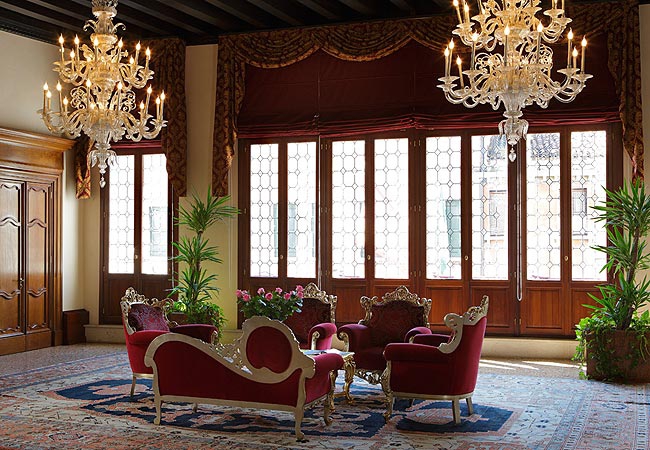 Looking over the Rio di San Lorenzo o 'dei Greci', a typical Venetian canal, the Liassidi Palace Hotel is set in a 15th-century palazzo. With a concierge service available 24 hours a day, your wish is their command.  The decor marries contemporary design and 18th-century Venetian Style. Arrive in true Venetian style through the ground floor's direct water entry from Canal San Lorenzo. Perhaps enjoy a drink at the hotel bar where they specialize in several international cocktails. The hotel is equipped with an elevator and equipment to provide access to all areas of the hotel for guests with limited mobility.
togallery1.jpg">
togallery1.jpg" alt="Best Hotels in Venice, The Antiques Diva, Palazzo Priuli" width="600″ height="243″ />
A short distance from Piazza San Marco, this palace is situated on the banks of two canals in a charming corner of the city. The facade of the structure features original frescoes by Palma il Vecchio, which bear witness to the Priuli family's wealth and prestige. The interior of the hotel maintain classic Venetian character and charm with late 20th century Renaissance style furniture, wrought iron chandeliers, Murano glass, and oriental rugs.
Hotel Palazzo Vitturi is located in the heart of Venice, a few minutes from Saint Mark's square and Rialto Bridge, and a stone's throw from many of Venice's other treasures. Located in one of the most prestigious areas of Venice, this 13th century Venetian palace boasts fresco paintings, gothic architecture and elegantly furnished rooms. This 3 star boutique hotel also has all the modern amenities any guest would require.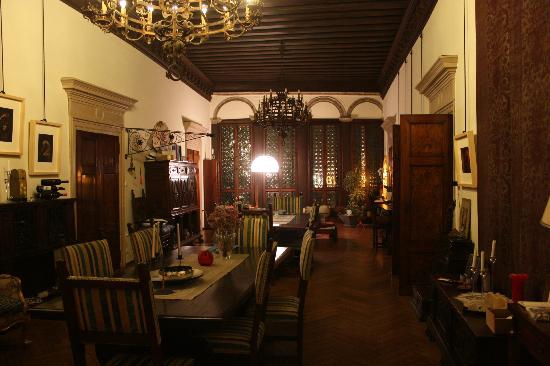 to/la-porta-doriente-bed-and-breakfast-venezia.html" target="_blank">La porta d'Oriente
"The Door of the East" lies in the heart of Venice and offers a more quaint Bed and Breakfast style stay. The B & B overlooks the beautiful field of Santa Maria Formosa, and is just 5 minutes from San Marco. Occupying the first floor of a Venetian palace, it is accessed via a private bridge. Being a private residence, guests experience Venetian daily life, including beauty, magic, dreams and a life that still runs with the natural rhythms where the measure of time is marked only by the speed of our steps.
Ciao,
The Antiques Diva®