Dear Diva Readers,
top: 5px; float: left; color: white; background: #781300; border: 1px solid darkkhaki; font-size: 40px; line-height: 25px; padding-top: 1px; padding-right: 5px; font-family: times;">Come one come all.  The Summer Season is Set to Start! It's time to go to London for the 42nd annual Olympia International Art & Antiques Fair!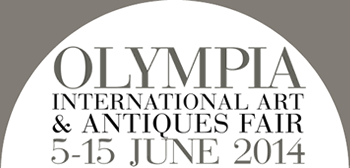 Thursday, June 5 through Sunday, June 15 art and antiques lovers from around the world will flock to London's Olympia Exhibition Center to peruse the offerings of 180 top quality antiques dealers.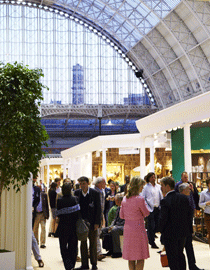 First time buyers will rub shoulders with seasoned collectors and connoisseurs.  While this fair is considered one of the most prestigious fixtures in London's summer season, it also has strong international ties, particularly with America. A social as well as cultural experience, Olympia attracts a strong US VIP following, with guests in recent years including Oprah Winfrey, Dustin Hoffmann and Kanye West. Design legend Mario Buatta, otherwise known as the "Prince of Chintz", will be jetting over the pond to promote his book "Mario Buatta: Fifty Years of American Interior Decoration".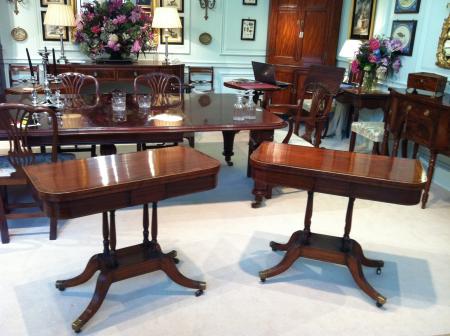 One of the things I most enjoy about attending fairs is the opportunity to not only see the best inventory in one location, to meet vendors and make vendor relationships but also to have the opportunity to be educated through the lecture series.  Meeting Mario Buatta would be a dream come true for me.  Okay… want to hear a Diva Confession? You know a Diva Never Kisses and Tells and that our client list is absolutely confidential.  Well… while MB has never taken a Diva Tour he has bought some Swedish Antiques through one of our clients whom we help stock their stall at an antiques fair in Nashville!
In addition to meeting Mario I'm particularly interested in hearing about Aimée van Kranendonk Duffels' talk on Post-War American Jewellry.  Red, white and blue definitely is the theme this year at Olympia with American art and antiques being tributed again in a talk entited  American Impressionism – A New Vision.
Enjoy the Fair!
The Antiques Diva®