Dear Diva Readers,
top: 5px; float: left; color: white; background: #781300; border: 1px solid darkkhaki; font-size: 60px; line-height: 50px; padding-top: 1px; padding-right: 5px; font-family: times;">We're lucky to have in our midst at the AD&Co a sensational writer as part of our team –  Caren Trafford is not only an Antiques Diva Guide in Provence but she's also an acclaimed children and environmental author and journalist!  Today Caren joins us with a guest article on Taking Home a Piece of Provence.
Provence Diva Caren Trafford writes:
Ah Provence! The very name conjures up images of dusty olive trees and rows of lavender against a background of hill top villages, basking in days filled with bright sunlight. Perhaps it is because Provence is so picture postcard perfect and enjoys more than 300 days of sunshine a year that so many tourists choose it as their summer-time destination.
And at the end of a wonderful holiday, saturated with the bright color and intense flavors, what is more natural than to want to take home a memento of your stay? Something to enjoy over those long, dark, winter months, when the darkness descends just after lunch-time, and you have to battle the transport system home through the sleet and rain. And what is the highlight of your evening? Possibly nothing other than, "Britain's Got Talent'" or "Dancing With the Stars".

So, is it any wonder that tourists want to take home with them a memento of their summer holiday and keep alive that idyllic interlude in Provence?
But which souvenir is the best with such a choice? The easy picks are the mandatory perfumed sachets of lavender or a ribboned packet of rose-scented Marseille soap. And for the gourmands, there's a host of herbs and spices, olive oils and specialty cakes and biscuits. For those a little more adventurous, the shopping list could include a perfume or two from Grasse, or a bottle of white, red or rose from a visited vineyard: perhaps even some cherished truffles, depending on when and where you visit.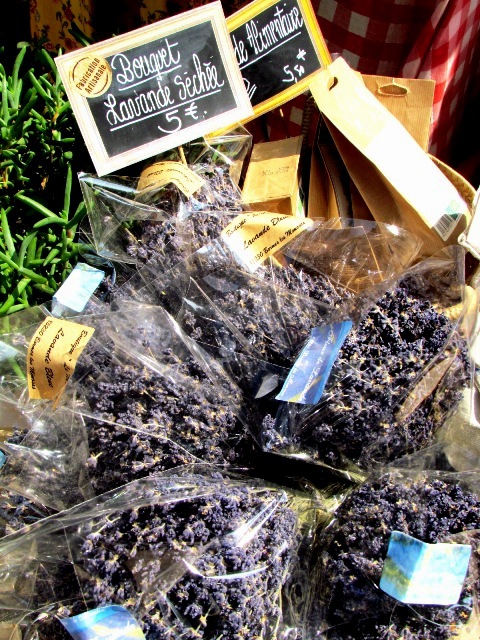 Some tourists arrive with more space in their luggage. They are thinking on a larger scale and their aim is to take home- literally- a piece of Provence. I am speaking of the antique market enthusiasts. Not difficult to spot, but you have to be up early. If you are, head to the local brocante Saturday morning market in your locality and look around for the early birds, the ones with boundless enthusiasm. They are looking for something special and it's not the weekly discount at the local supermarket.
Antiquing in the south of France is a holiday in itself. And those that are good at it have it well planned out. The rewards are worth the planning but the problem is there is such a vast choice that it is difficult to know exactly where to start – that's where we come in.  We narrow the focus and plan antiquing itineraries that save time not to mention money getting you straight to the areas that sell more of what you're looking for. In Provence, it's impossible to travel far without tripping over a gold mine or two of great bric-a-brac. And because French Provencal design is so attractive, many city dwellers will spend their summer vacation hunting for that piece of spectacular vintage that they can enjoy at home.
The antique sellers welcome these enthusiasts with open arms. At our local Saturday market, veteran brocante-seller Monsieur Herve is no exception. A man in his sixties and a veteran of all things antique, he will encourage you to take home a genuine piece of Provence.
Ask him anything. He will be able to tell you the history of every treasure that he has for sale. And as any sales person will tell you, half the sale is in the story. 'You like this milk-pail? It's at least 100 years old. I discovered it in the ruins of a farm-house, way up in the hills above Aubagne in the land of French filmmaker and writer, Marcel Pagnol.' The brocante-seekers nod wisely, lapping up this wonderful tale. (Pagnol is generally regarded as one of France's greatest 20th century writers and film-makers who created spirited cinema such as The Baker's Wife, Jean de Florette and Manon de Source.) The antique dealer continues… 'In fact, Pagnol may even have drunk milk from this very pail.'
The wonderful thing about Provence is that you may very well be looking at a milk-pail that Pagnol drank from. There are so many interesting artifacts to be found here, and each one has a story which the brocante sellers have researched. And if it wasn't Monsieur Pagnol who drank from this very milk pail, it is likely to have been one of his neighbors.
Visitors to Provence seek out antique treasures that will become their pride and joy back home. Just to own a part of this land's wonderful history is worth the holiday to Provence. And why not visit the attractive brocante and bric-a-brac stalls in the weekly village fairs and fall in love with an antique, rusting milk pail with a worn-down wooden handle that you can plant pansies in, or an antique bee-hive that will become the centerpiece and decorate your newly painted hall-way.
Then there is the travelers who really want to take home a piece of Provence.  And they're not just content with a small table or a zinc tray, they are thinking bigger. Much bigger. The result? More of Provence is finding its way overseas, and not always in a suitcase.  Again, that's where we come in – liaising  our clients with an international shipper and filling out the purchase orders and such.
Today, some of the biggest draw cards for seekers of antiques in Provence are the old, pre-loved pieces of masonry, stone, wood, marble, iron and zinc. The choice is almost limitless for this area has been a playground since the Romans arrived and built their arenas and amphitheaters. This means there is a huge choice for antique hunters looking for something monumental. The finest is 17th and 18th century French antiques, hand-carved French limestone fountains, garden accoutrements, and antique French olive jars designed from the classical patterns of antiquity, like waiting and for sale.
To be able to find a home for long-forgotten monumental pieces that have been left to crumble away at the back of some distant, unploughed field is highly satisfying. And as any match-maker will tell you, create a connection that brings long-lasting happiness, and your job is a joy and well done. What better role could there be than to be an Antiques Match-Maker – for in fact that's what we are at The Antiques Diva® & Co.
Recently I was given a brief by a client from the USA. 'Find me a stone or marble fire-place,' she said. 'It must be Louis XIII – it will be the crowning glory of my new home and is must be original.'
Marcus Tullius Cicero, orator and statesman, (106 BC – 43 BC), philosopher of Ancient Rome, considered by many to be amongst the greatest of the Latin orators and prose writers wrote…
'There is no place more delightful than one's own fireplace.'
So what a challenge! And yet, Provence is the very place to find the very piece she was looking for. For this region is filled with architectural and monumental antiques from the 15th through to the 19th centuries, all waiting to be reclaimed. Aged limestone flooring, architectural elements such as stone surrounds, enormous doors and gates are here, all waiting to be re-discovered and loved by new owners.
Monumental pieces, ignored and overlooked for decades are now in vogue. And they are being snapped up by visitors who come to visit Provence eagerly with more than just an empty suit-case. These visitors are the ones that will bring new life to forgotten treasures salvaged from another era.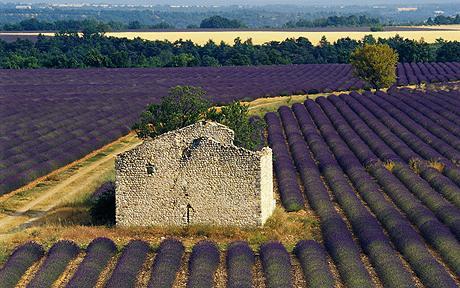 And who can blame the ones that crave to take home to their own back yard, a piece of Provence? Those of us whom are lucky enough to call Provence home can enjoy it all. We are surrounded by endless fields of sunflowers, the scent of lavender wafting through a breeze, beautiful clear skies, charming medieval villages, regional food, the azure of the Mediterranean and wonderful people, and it's all ours, without having to spend a bus fare… let alone travel half way around the world.
These days, Provence offers so much more than just a Kodak moment. As antique collectors will tell you, if you're not lucky enough to live the dream, as we do, the next best thing is to be able to take a piece of the dream home. It's recycling at it's finest, after all Antiques Are Green. There are people who will happily choose some iconic piece of history for their own.
As a match-maker of antiques, I couldn't be happier than when some aged architectural element finds a new home, perhaps on the other side of the world. Once there, I imagine these antique treasures stand proud once more and remind the rest of the world what living in Provence is all about.
Au Revoir,
Caren – Your Antiques Diva Guide in Provence.
The Antiques Diva®