Dear Diva Readers,
top: 5px; float: left; color: white; background: #781300; border: 1px solid darkkhaki; font-size: 60px; line-height: 50px; padding-top: 1px; padding-right: 5px; font-family: times;">While The Antiques Diva & Co offers Buying Tours in 8 different countries, each country—and even region— seems to have its own distinct style and a few specific types of pieces that it is known for. As trends change and clients begin asking for different items, we keep a close eye on where these pieces are and which dealers are offering them. It seems that lately the UK has been a fantastic source for vintage and antique lighting of all types. From traditional English chandeliers and sconces to industrial fixtures, the UK is shining a new light on the design world.
When it comes to design trends, the industrial look is definitely on point. People all over the world are converting old factories, schools, and other vintage public buildings into chic residences. Whether you have a converted barn in the country or a loft in the city, using reclaimed materials to renovate these spaces is ideal. Many of the dealers we take clients to specialize in industrial lighting, often restoring fixtures they've acquired so that they're ready to use in a new project. From semi-flush mounts to pendant lights, this style can be used in new and creative ways. In fact, it's also become a huge trend to take repurposed items and convert them into lamps. Think old signs, posts, columns, architectural pieces…the options are endless.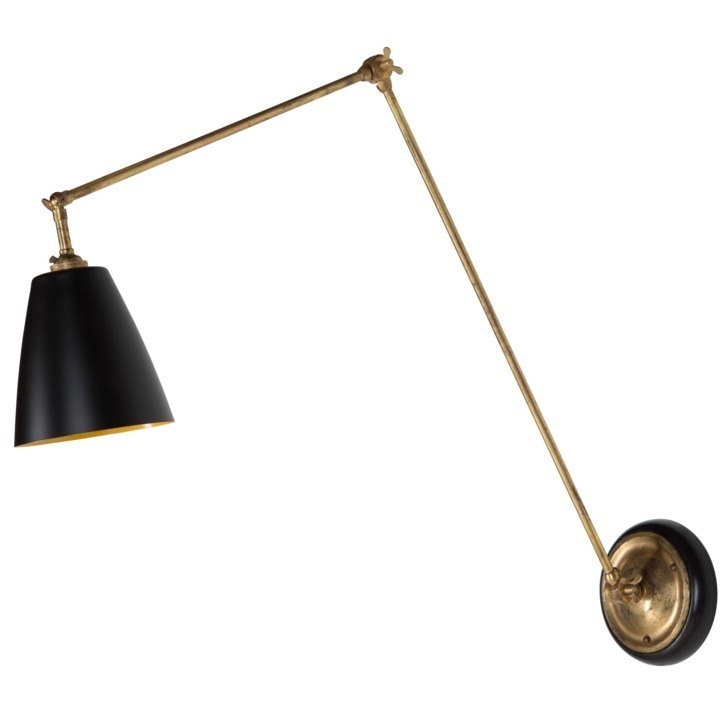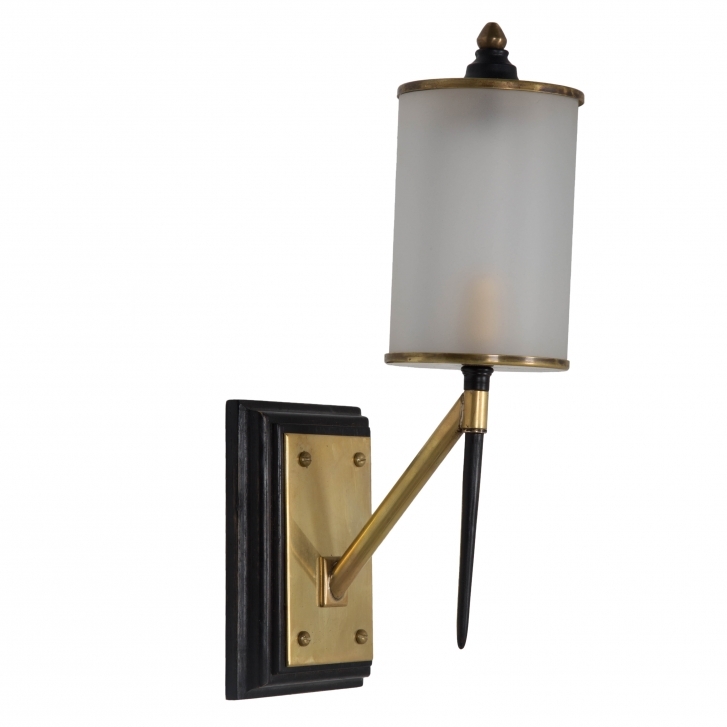 Even one of our favorite sources in the UK, Lorfords Antiques has started its own bespoke lighting range with industrial chic flavor. Playing on the strengths of their in-house lighting designer and restorer, the lovable Laurence, they are able to restore, re-wire, and test antique lighting. They even color match chains and ceiling hooks for a flawless finished product. Utilizing vintage materials as inspiration, their lighting line allows customers to have pieces custom made—that means whatever finish and whatever size you want.
Of course, if industrial lighting isn't your cup of tea, many of our sources carry traditional pieces as well. Chandeliers, sconces, and lanterns are all popular choices that can add a sense of history to a room. Our little black book of dealers includes those who specialize in house-clearings, which means they get first access to fixtures and lamps from great country houses of England. Often times a beautiful floor lamp or table lamp can make a space feel complete and cohesive. Some client favorites include marble, bronze, brass, and crystal lamps. Regardless of genre, our dealers carry substantial stocks of lighting in all styles.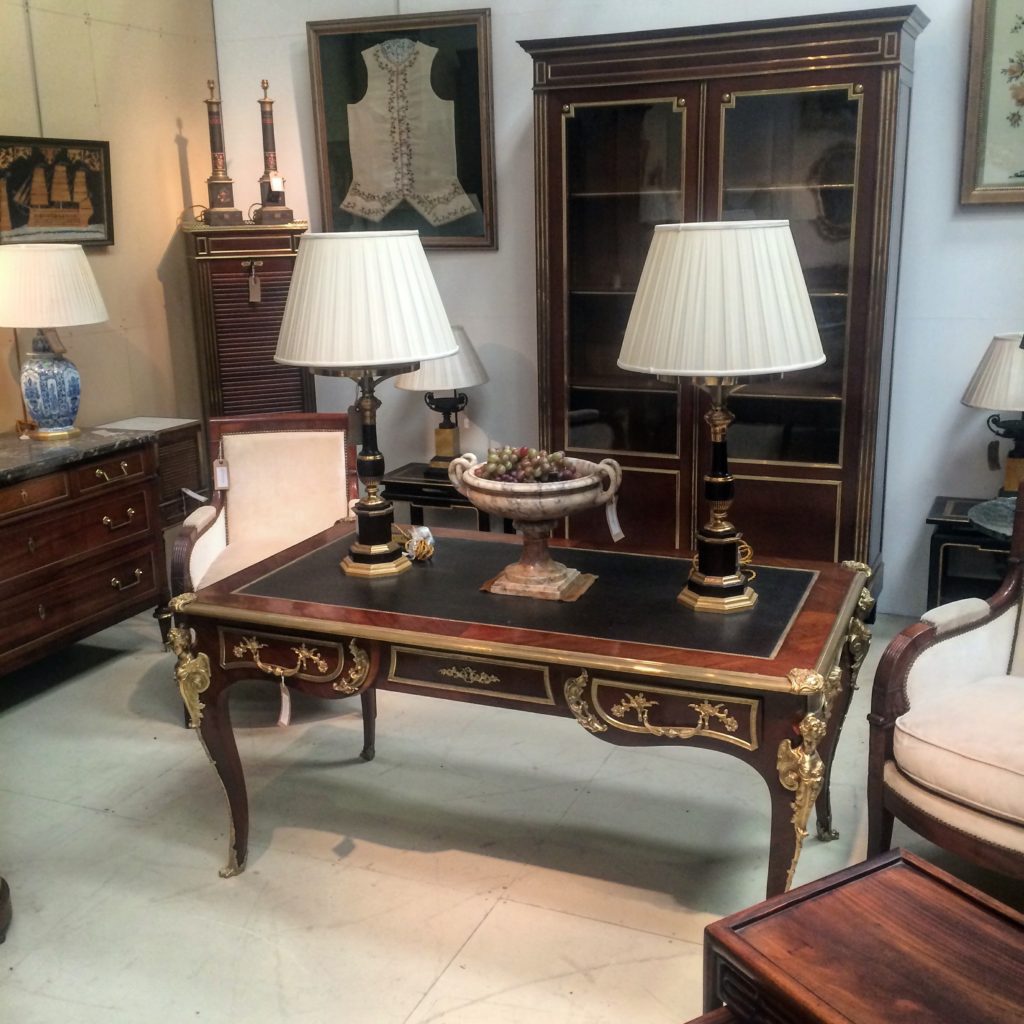 If you would like more information on taking an Antiques Diva Buying Tour in England or any of our other tour countries—France, Italy, Belgium, Sweden, Germany, The Netherlands, or Denmark— email us at info@antiquesdiva.com. Don't forget our Buying Services as well! If you can't come over to Europe but still want to source European and English antiques, we've got you covered.
Cheers,
The Antiques Diva®