Dear Diva Readers,
top: 5px; float: left; color: white; background: #781300; border: 1px solid darkkhaki; font-size: 40px; line-height: 30px; padding-top: 1px; padding-right: 5px; font-family: times;">Our Antiques Diva® Paris Flea Market Tours are so popular that we have several guides in Paris!  In addition to tours" target="_blank">Danielle, Jennifer and Debbie there's Katie, our latest shopping guide, specializing in Paris Flea Market Tours as well as the Chanel Tour. Today we're interviewing Katie featuring her as our Diva of the Day!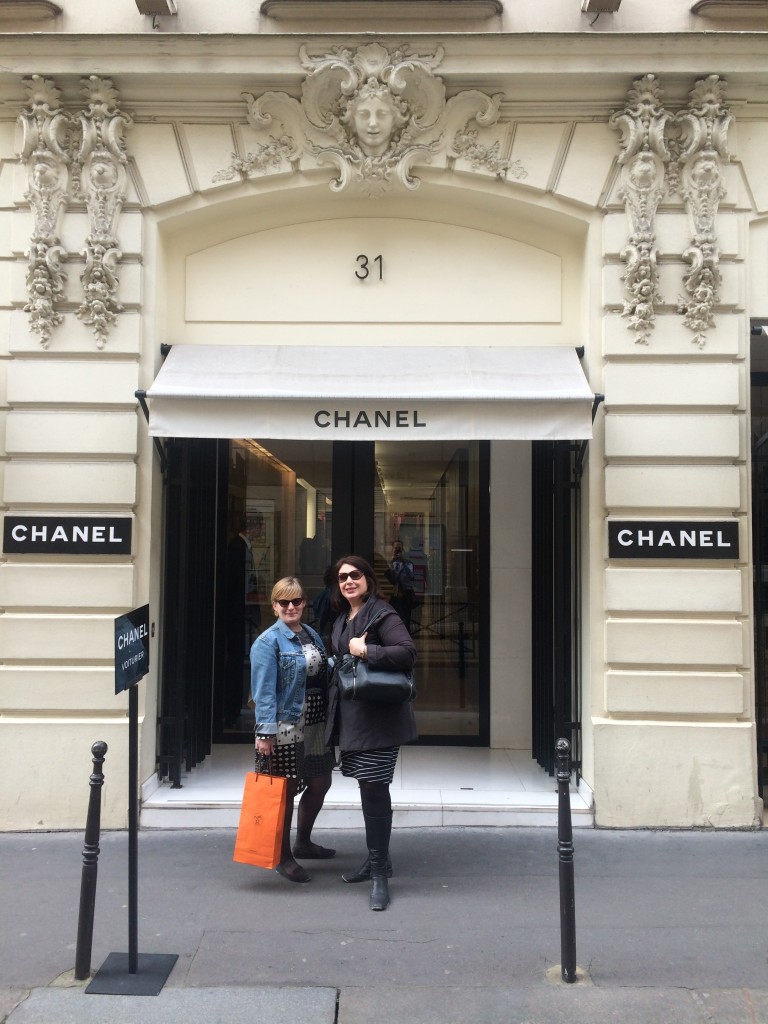 Antiques Diva: Tell us a bit about your background.
Katie: I grew up in London, which I still considered to be the most hipster city in the world with 24 hour supermarkets, crazy clothing, underground parties, food from all continents, the list is endless. I studied history of art in both London and Leeds and after spending hours dreaming in front of the Manet paintings at the Courtauld I'm now living in the city of art, Paris!
Antiques Diva: Why did you move to Paris?
Katie: My reason for moving to Paris is one of two that you hear when talking to expats in Paris – love or work; in my case love. I fell for the French charm, that cute accent and the chance to swan around Paris on a scooter – how Audrey Hepburn! What girl could resist?
Antiques Diva: Tell us about your career background.
Katie: I've had various jobs – from running a restaurant to fine art transport the consistent theme has been customer service. With The Antiques Diva® & Co I enjoy sharing my passion for fine art, antiques and a good bargain as well as showcasing why Paris is the best shopping city in the world.
Antiques Diva: What type of things do you enjoy doing?
Katie: I love traveling, shopping (what woman doesn't), sipping a good glass of wine or an intricate cocktail, snuggling up with a good book and the dog on the sofa and especially wandering around the Parisian flea markets.
Antiques Diva: Give us the low down on Paris from your perspective.
Katie: Everything you've ever heard about Paris is true – the food is delicious, the shopping is a burden on any credit card and the Parisians are rude! But I've been an expat in Paris for over 5 years now and Paris is still a city full of surprises and I'm still stumbling upon hidden gems.
We're so excited to have Katie on board with The Antiques Diva® & Co and look forward to seeing what fun finds she helps our clients discover in Paris.  If you would like to book an antiques buying tour in Paris or any of our other tour locations- France, England, Italy, Belgium, Sweden, The Netherlands or Germany- email to:info@antiquesdiva.com" target="_blank">info@antiquesdiva.com for more information.
Au revoir,
The Antiques Diva®