Dear Diva Readers,
top: 5px; float: left; color: white; background: #781300; border: 1px solid darkkhaki; font-size: 60px; line-height: 50px; padding-top: 1px; padding-right: 5px; font-family: times;">Antique zinc is a hot item right now, especially in America.  With its natural look and interesting patina, zinc is the perfect addition to any interior. In Europe it's been used as an architectural element for centuries.  If you look at historic buildings, you'll notice zinc window frames, decorative downspouts, over-door decorations, gables, and other ornamentations.  Because it is lightweight, zinc could be molded into intricate designs, adding elegance to many European homes, churches and public buildings.
In its natural state, zinc has a shiny metallic look, but after time and weather have their way it transforms into a matte gray finish, almost chalk-like. Over the years it continues to patina which only adds to its appeal. If it gets scratched, zinc will repair itself! While being delicate enough to mold, it's also quite durable. Many old buildings have their original zinc roofs that are well over 100 years old. Because it doesn't rust, it was the perfect element to use in architecture.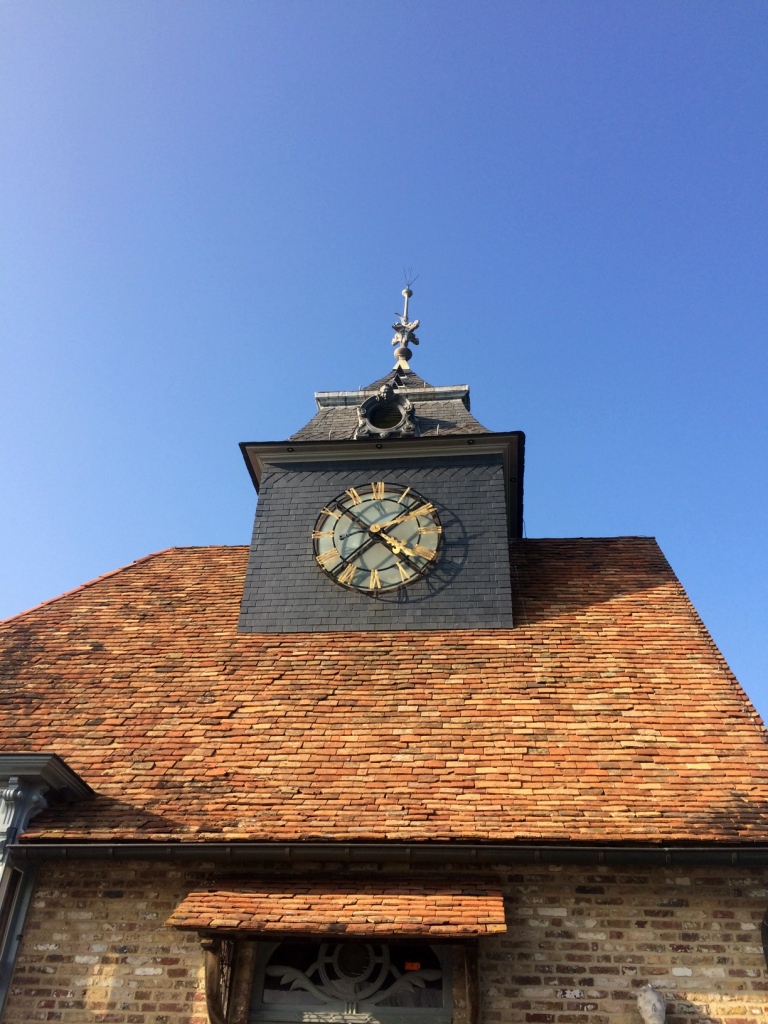 Today we see zinc used in interior design.  Mostly decorative but also functional, zinc adds a sense of history to a space.  Its color is neutral enough to fit into most schemes while the texture adds a unique element.  Zinc can be used as an embellishment over a door or window or simply hung on the wall as 3D art. Why not turn an old window frame into a one-of-a-kind mirror? Zinc finials make wonderful sculptures for tabletop vignettes. I've seen entire zinc railings while antiquing and thought they would make great headboards!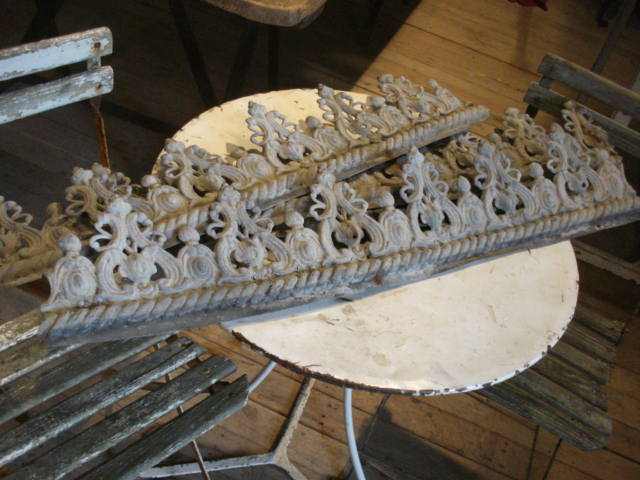 The key is to reimagine what you can create with these architectural fragments. Incorporate them into new construction or simply use them as decoration. However you reinterpret this classic material, it's sure to bring something unique and visually appealing to your space! Look for these pieces at flea markets and antique stores.  We often find dealers that have the most unique zinc ornamentation hidden in their back rooms, guarding them as if they were a secret. With all the inquiries we're getting about antique zinc, I don't see this trend going away any time soon.
If you would like to take an Antiques Diva & Co Buying Tour in one of our 8 tour countries–France, England, Italy, Belgium, Sweden, Denmark, The Netherlands or Germany- just email to:info@antiquesdiva.com">info@antiquesdiva.com for more information.
The Antiques Diva®