Dear Diva Readers,
top: 5px; float: left; color: white; background: #781300; border: 1px solid darkkhaki; font-size: 60px; line-height: 50px; padding-top: 1px; padding-right: 5px; font-family: times;">Many people picture the "antique world" as a slow-moving menagerie of gray haired dealers, whiling away the hours in dark shops, just waiting for the odd customer to stroll in. While this scenario can certainly be found, there is also a new breed of antiques dealer and these entrepreneurs are taking over the antiques scene in Europe! There is a group called "Antiques Young Guns" comprised of career driven people under the age of 40 who make their living as antique dealers, working in auction houses, learning how to be restorers, and organizing regional and international fairs.
The Antiques Diva & Co is happy to be associated with this group as 3 of our Diva Guides are members of the Antiques Young Guns!  Alys Dobbie is our newest Guide, offering customized tours in London (including the world famous Portobello Market) and Brighton.  Our Swedish Guide Daniel Larsson is also a member of the group.  Daniel's knowledge of Swedish & Gustavian antiques is amazing, and his connections in his native country of Sweden are invaluable to our clients when they want to find the perfect pieces while also learning about their history.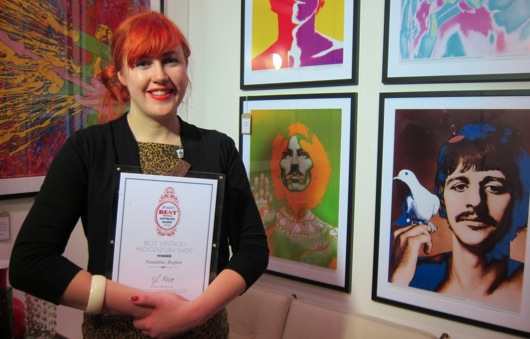 One of the founders of Antiques Young Guns is Gail McLeod.  The Antiques Diva & Co is lucky to have Gail as our Diva Agent in the UK, as she is extremely well-connected and possesses a vast knowledge of antiques and sources. She is also the founder of National Antiques Week as well as the editor for Antiques Are Green.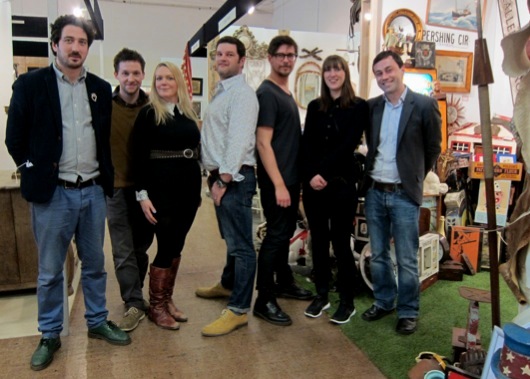 Gail, alongside other founding members George Johnson of Lady Kentmores (whom we've tapped to start leading our Scotland tours later this year) and Mark Hill have developed a website where young people working or wanting to work in the antiques industry can become members, allowing them to connect with other antique aficionados , sharing information, tips and contacts, and interactive links to shops allowing them to buy the hottest and best antiques from Young Guns.  While the members are currently British based – they are recruiting for American members! Be the first Americans to join the Young Guns!
The whole concept of Antiques Young Guns is really exciting because it is solidifying the future of our industry.  By bringing these young minds together, the synergy that is being created is a powerful force!  This is definitely a group that I will be watching with much anticipation to see what they come up with next.   If you want to know What's New in Antiques… you've got it – the Antique Young Guns are bringing antiques into the next millennium!
The Antiques Diva®