How To Buy Antiques in Sweden   
If you're an antiques dealer wanting to buy antiques to stock your store, it's hard to know how far the US dollar will go when buying antiques abroad – especially when you're sourcing high-end Swedish antiques, which are the most prestigious and best quality of European antiques – but also the most expensive. Daniel Larsson is our native-born Swedish Divo Guide. Daniel enjoys helping clients find the right piece at their desired price point. With his extensive travel including trips to the US, England, India, Norway, Spain and Holland, Daniel comes to the table with an international mindset. When he's not guiding Diva clients, he runs a very successful business called D.LARSSON Interiör & Antikhandel which deals in fine Swedish antiques ranging from 18th to late 19th century, specializing in high-quality Rococo and Gustavian painted furniture, Swedish country & decorative items. Daniel's extensive knowledge of Swedish antiques is a huge asset to our company and to any client who books a tour with him, as he is sure to pass on some of his wonderful insights.
When antique dealers come overseas to buy antiques to fill a container with European antiques purchases to stock their store they often come to me with a budget of anywhere between $30,000 and $100,000. Their goal is usually to multiply their purchase cost 3 to 5 times.
We asked our Sweden Antiques Expert Divo Daniel, What can an antiques dealer buy in Sweden for $100,000? 
Daniel recommends dealers stocking their store with Swedish antiques buy at least 30% STATEMENT PIECES – these are higher priced items and higher end in terms of quality – that will help establish your reputation as a dealer.   
Also, remember when doing display space – Swedish antiques need air to breathe… room around them to look their best. And with your display space you've got the room to create the environment needed to set the tone of the collective!
Antiques Diva Tip:
Mix Mid-Century Modern in with these Period Pieces to Make Both Periods Pop.
Eclectic Mix of Perfectly Paired Contrasting Inventory Draws a Crowd.
General Price Points

Pair of Arm Chairs $4000 – $6000

Chest of Drawers (veneered) $3000 – $6000

Cabinet $4000 – $5000

Buffet $2500 – $4000

Mirrors $2500 – $3500

Sofa $2500 – $4000

Console tables $3000 – $5000

Chairs $1000 – $2000 

Antiques Diva Tip:
For mirrors I often recommend clients go France as the price point on French mirrors is much lower than on Swedish – similar age and style for half the price.
To Stock Swedish Inventory in Your Store
You should consider stocking 3 kinds of Swedish pieces:
1. Period – Original Paint
2. Period – Repainted, Scraped, Retouched
3. Finer Statement Pieces
So much of what is on the market in the USA is "style" pieces – pieces that look like the period, but aren't of the period. You want to be known for having REAL ANTIQUES. You want to set the bar that you are offering the best antiques money can buy. In my opinion the best quality – with the best profit margin – is Swedish. 
To learn about Swedish antiques, read ANTIQUES DIVA MASTER CLASS WITH DANIEL LARSSON: Guide to Gustavian Antiques
Stay Tuned to Learn More Details about the upcoming Master Class Daniel and I will be leading at Dallas Market Center this June 2017.
How Much Can I Buy?
If you budget $100K to fill a 40-foot container, you can get approximately 50 Swedish pieces, including a combination of top quality statement pieces as well as a wide variety of excellent quality mid-range 17th and 18th C  period pieces.
Here is a sample client budget for buying antiques inventory in Sweden:
30% STATEMENT PIECES
Price Range for Higher Priced Items and Higher End Quality
Pair of Arm Chairs $4000 – $6000

Chest of Drawers (veneered) $3000 – $6000

Cabinet $4000 – $5000

Buffet $2500 – $4000

Mirrors $2500 – $3500

Sofa $2500 – $4000

Console tables $3000 – $5000

Chairs $1000 – $2000 
Statement Pieces You Can Buy
1 x Pair of Arm Chairs $5000

1 x Chest of Drawers (veneered) 5000

1 x Cabinet $4000

1 x Buffet $3000

1 x Mirror $3000

1 x Sofa $3500

1 x Console table $5000

1 x set of 8 chairs $8000 
SubTotal: $36,500  –  Approx 8 – 10 important pieces 
70% NICE QUALITY PIECES 
Cabinet ca  $2000 – $3000  

Chest of Drawers $1000 – $2000 

Tables ca Prices $500 – $1500

Sofa $1500 – $2500

Buffet $1000 – $2500 

Mirrors $1500 – $2500

Chairs 500 – 1000 (per chair) 
Nice Quality Pieces You Can Buy
5 x Cabinets ca $12500  

5 x Chest of Drawers $8000

10 x Tables (includes side table and console) ca Prices $10000

5 x Sofa $12500

5 x Buffet $10000 

5 x Mirrors $10000

two sets of Chairs of 6 – 8 $12000
SubTotal: $75,000  –   Approx 35 – 40 Pieces
TOTAL  – $100,000K  –  Approximately 50 Pieces Total
What will it cost to ship these pieces to the US?
Assuming you're shipping a 40-foot container and crate a lot of what's going in the container, it's a safe assumption to budget approximately €15K for shipping 1 exceedingly well container door to door. Granted –prices vary – so this is just a guideline – you could save thousands depending on your packing needs.

How long after my Antiques Diva buying tour will it take to receive my purchases?
Estimated lead time from payment of vendors: 2 – 3 weeks for collection and preparation + 25 days transit time + door transport.
handling + container traction harbor € 700,00

unloading collections + storage + charging packed goods into container € 1.100,00

export packing /m3 € 45,00   OR

crating for fragile items (based upon level of protection and m3) /m3 € 60,00-150,00

fumigation (if needed: based upon nature of shipped goods)   € 200,00-400,00

weighing container (for customs)     € 145,00

ocean freight (port-port)

 

Europe – US 40-ft € 3.400,00

insurance   1,50%

banking on behalf of buyer: included
Does not include duties and import taxes, demurrage or unloading at destination.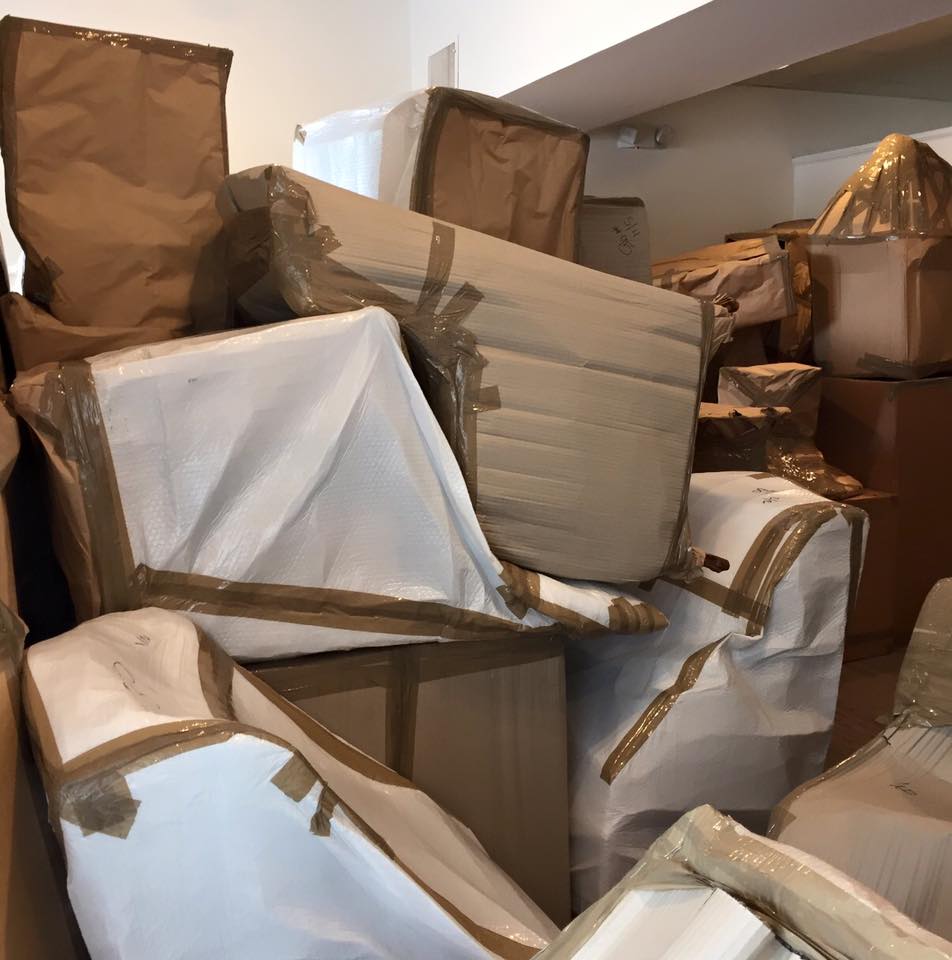 How do I price Swedish antiques for sale in the US?  
We are not antiques dealers, but we work closely with dealers and designers to buy European antiques and negotiate the best price possible. Based on our experience, we find that dealers typically sell their pieces for at least 3 times over the purchase price. 
Interested in booking an Antiques Diva Sweden Buying Tour? Email toma@antiquesdiva.com to schedule a phone call to discuss your needs.
Toma – The Antiques Diva®