Dear Diva Readers,
top: 5px; float: left; color: white; background: #781300; border: 1px solid darkkhaki; font-size: 60px; line-height: 50px; padding-top: 1px; padding-right: 5px; font-family: times;">As an American who has lived in Europe for more than 14 years, I say why not celebrate both European AND American holidays?! I'm all about a party regardless of which side of the pond I happen to be celebrating.  With Labor Day being tomorrow, I am reminiscing over Labor Day weekends past and also thinking about how we can celebrate in general. This weekend tends to be Summer's last hurrah – so why not say good-bye to summer with a party— Diva style!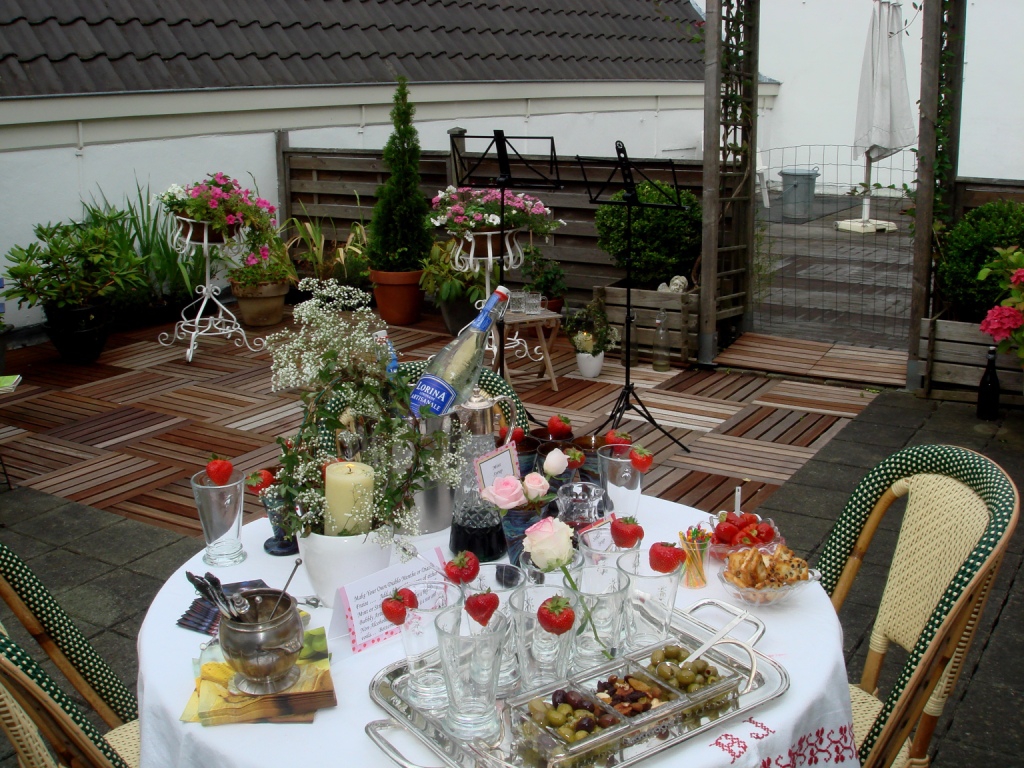 On this day off work, relax with friends and family outdoors while you enjoy the fruits of your labor because the nice weather won't be lasting much longer! As a lover of all things antique…and all things luxurious… I like to actually use my "good stuff!"  My crystal and silver get a really good work out.  And while I love throwing fancy parties such as this roof-top fete I threw when we lived in Amsterdam, entertaining diva style doesn't mean that things have to be fussy or high maintenance, but rather that the atmosphere should feel special.
Since I am constantly shopping flea markets and antiques stores all over Europe (and America and Asia when I am there), I tend to pick up little tabletop accessories and serving pieces that catch my eye. Rather than save these fun finds for special occasions only, I prefer to use them frequently.  All my china is the everyday china regardless of price.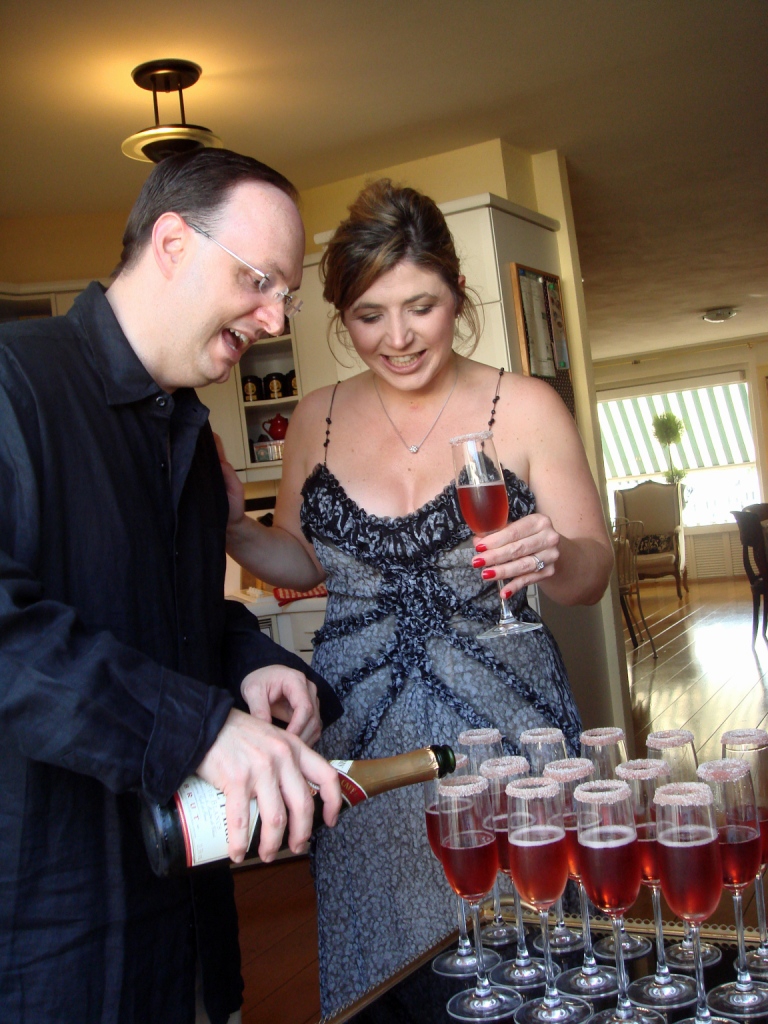 For a Labor Day party, it's all about relaxing in style so why not serve easy snacks (you could even do potato chips, dips and hummus) in beautiful antique crystal serving bowls or set out on silver trays? Trust me there's nothing like eating a classic potato chip out of a sterling silver bowl – it elevates the taste to gourmand when your eye sees style! The Antiques Diva lifestyle is all about taking something common and elevating it.  Live everyday with gracious style. While you're upping the style factor, why not sit out bottles of wine in a beautiful antique ice bucket? Garnish your glasses with strawberries or rasperries.  Better yet – buy a bottle or two of champagne for a fete.  Nothing makes it feel like a party faster than a bottle of bubbly.  When entertaining this is an way to make guests feel special without going to a lot of trouble.
Utilize your treasures and create a unique environment for your guests. Think outside the box and try to incorporate your antiques into your Labor Day fete. There's nothing better than sitting in the sun with loved ones while you enjoy each other's company and…the good things in life.
Happy Labor Day,
The Antiques Diva®