Dear Diva Readers,
Make sure to print your personal invitation to join antique dealer Becca Gauldie and all the other sensational vendors this September 2 7 to October 2, 2011 at tor.html" target="_blank">The Decorative Fair in London's Battersea Park!  This ticket gives you FREE ENTRANCE to one of my favorite antique fairs in the UK!
to-the-Decorative-Antiques-Fair-2011.jpg">
to the Decorative Antiques Fair 2011″ src="https://antiquesdiva.com/wp-content/uploads/2011/09/Autumn-Invitation-to-the-Decorative-Antiques-Fair-2011.jpg" alt="" width="592″ height="390″ />
The Decorative Fair is a thrice-yearly specialist event for the discerning decorator looking to source unusual English and European antiques, original 20th century designs and works of art from all periods to the present day. From opulent show-stoppers to useful furniture, around 140 exhibitors offer a broad range of both fine quality and affordable pieces for inspired interiors, in the relaxed surroundings of leafy Battersea Park – just over the River Thames from Sloane Square and Knightsbridge. The Fair is fun, fashionable and particularly well-known as an excellent source of painted furniture, Gustavian & Swedish design, 20th century design, lighting, accessories and named-design furniture, and excellent mirrors.  Its worldwide reputation, established over 25 years, entices international trade and retail buyers, interior designers, and private customers seeking unique and unusual furnishings and quirky accessories for decorating schemes.
While we're discussing The Decorative Fair, you might want to go ahead and MARK YOUR CALENDAR for 2012.  If you're planning a trip to England next year, why not schedule your trip when The Decorative Fair is going on? 
2012 Decorative Fair Dates

January 24-29, 2012
April 24 – 29, 2012
October 2-7, 2012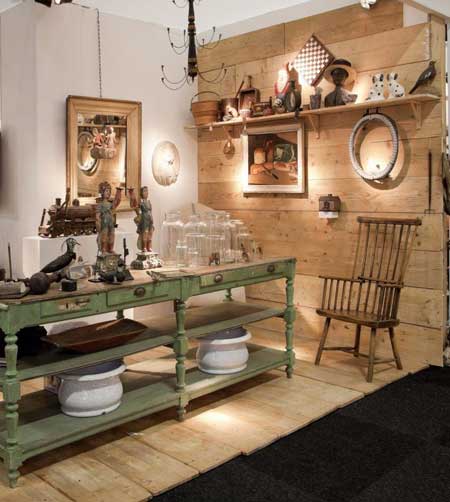 As always, remember you can book tours/england/ " target="_blank">an Antiques Diva Tour in England during these fair dates to GAIN SPECIAL ACCESS to behind the scenes events and fetes – or book an Antiques Diva English Tour any time of the year!
Happy Shopping!
The Antiques Diva®