Dear Diva Readers,
As we wrap up 2014 and I reflect on this year I'm reminded of words by Charles Dickens,"it was the best of times and…" well, the best of times! I cannot help but think "Wow!" It's been a fabulous year of growth for us here at The Antiques Diva & Co.  We've grown to being the largest antiques sourcing company in Europe, offering customized buying tours in 8 countries (and counting) and working with a team of 18 locally-based guides.   If I could sum up the year in three words they would be Clients, Collaborations and Celebrations!
We kicked off 2014 in January with our first ever Antiques Diva Paris Flea Market Fete coinciding with Maison et Object and Deco Off.   With over 150 mega VIP guests in attendance the event received great media coverage and we were able to film a special tour of the Paris Flea Market with Editor at Large.  Such was last years success we're doing it again this January 25 2015 for our second annual fete at the Paris Flea Market in conjunction with special guests Michael Boodro, Editor in Chief of Elle Décor, one of my favorite "Frenchy" interior designers, Timothy Corrigan and the owner of the Paul Bert/Serpette, Jean-Cyrille Boutmy.  (RSVP now for details toma@antiquesdiva.com! You're invited!!)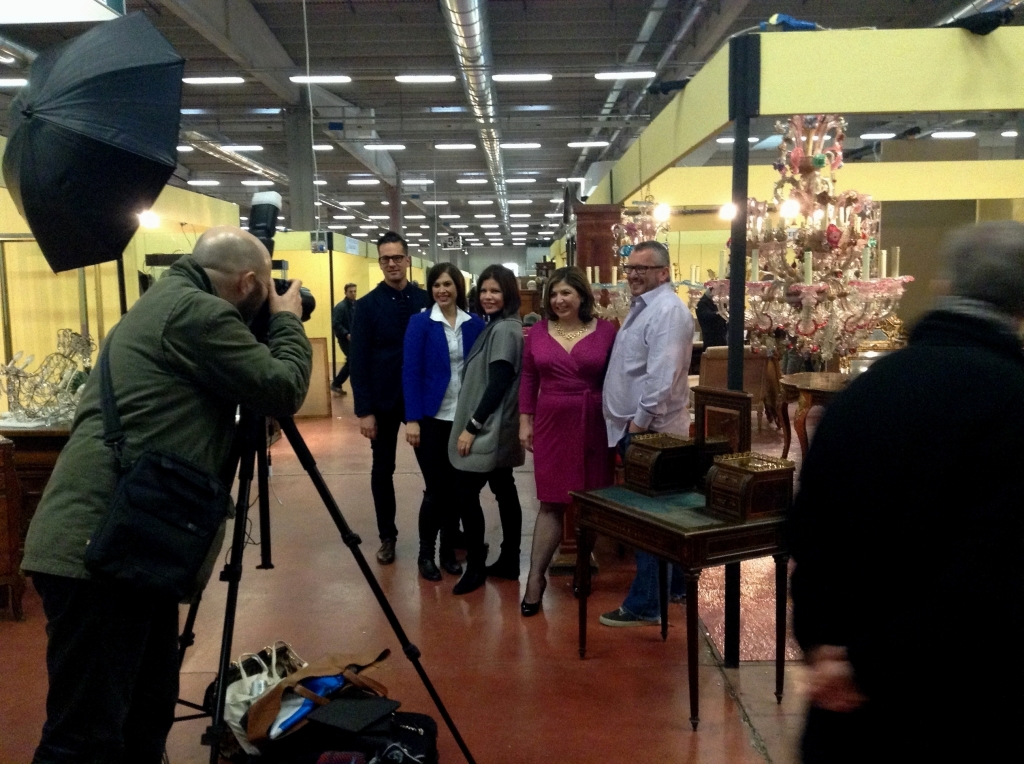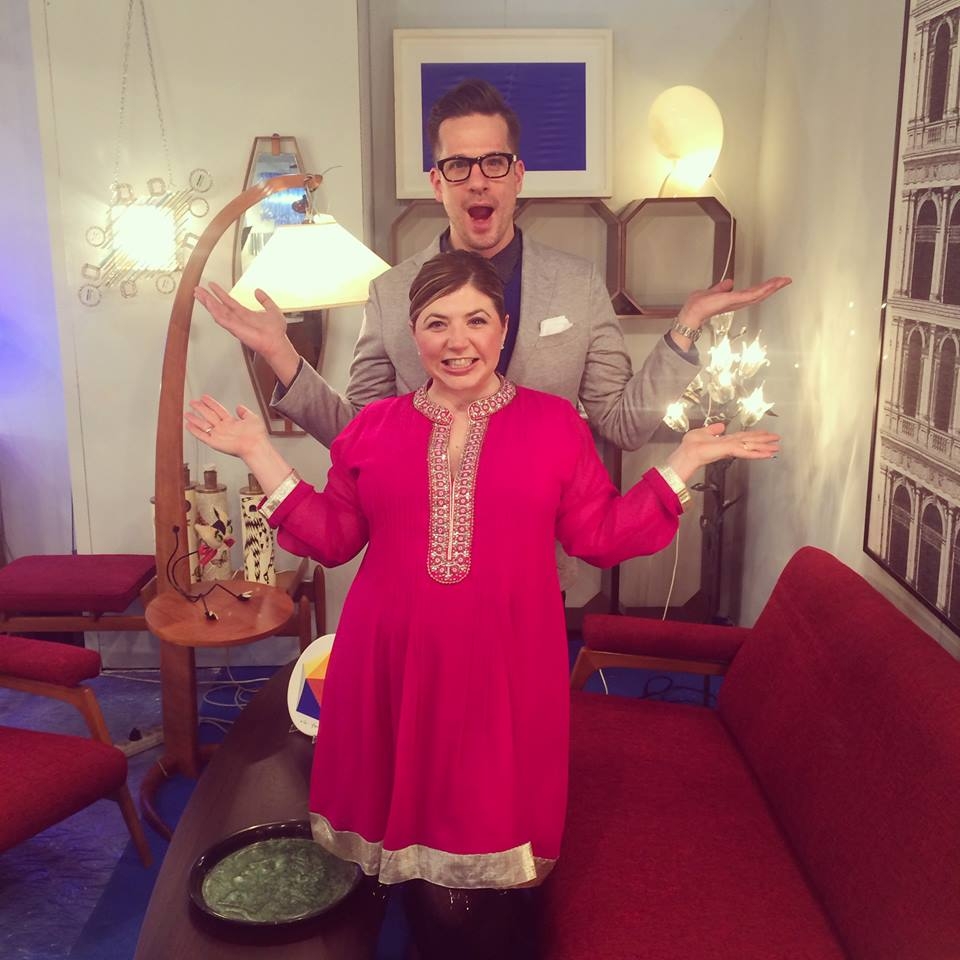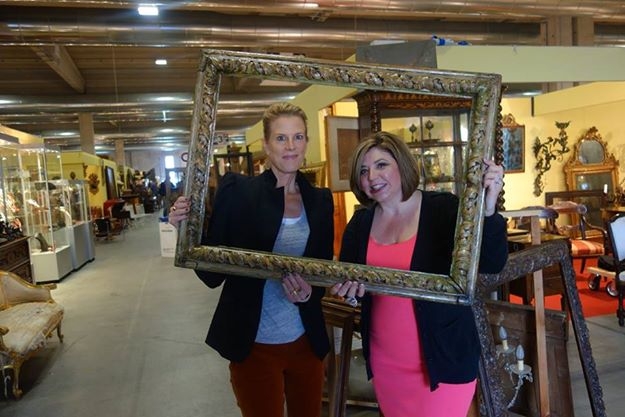 In February (and again in September) we were able to once again take VIP groups of American Interior Designers to Mercanteinfiera in Parma, Italy. Attending this large antiques fair is always a treat, but most especially when the clients are as fun as Tobi Fairley, Denise McGaha, Jon Call and Mark Cutler!   Later in the fall we were delighted to film Stylish Shopping with Susanna Salk along with Stacey Bewkes of Quintessence for an upcoming episode on antiquing in Italy, Diva Style at Mercanteinfiera!   Watch this space! Both trips were filled with antiques sourcing, photo shoots and copious quantities of food & wine.  This month I was also delighted to add a new member to our team at Diva Headquarters – Andrew Skipper!
Then in March I hopped on a plane and headed to the USA to speak alongside Michael Bruno founder of 1stdibs at the Design Bloggers Conference. It was such an honor to meet so many talented design enthusiasts and to be able to share my story of turning a blog into a business.  Again, many lasting relationships were forged at this fantastic conference!
Just days later I was back on a plane headed for the UK. Our lovely Diva Agent Gail and I met up with Antiques Expert Judith Miller who gave our group of clients a private tour of The Bath Decorative Fair, which happened to be celebrating its 25th anniversary with a Champagne fete.  Yes, Champagne does tend to follow me around.  At the end of the month, I headed back to NYC to speak at the IFDA New York Design Center. What a jam-packed month!
Criss-crossing the USA, I then flew to Atlanta to speak at ADAC and then spoke in both Los Angeles and San Francisco (special thanks to Kneedler Fauchere for hosting a fete in my honor).  I was also delighted to attend the launch party of San Francisco Cottage & Gardens where I befriended fashion icon Joy Venturini who moments before this photo was taken officially told me I was the "best dressed" for the event!  What a treat it was to see so many clients and make new friends!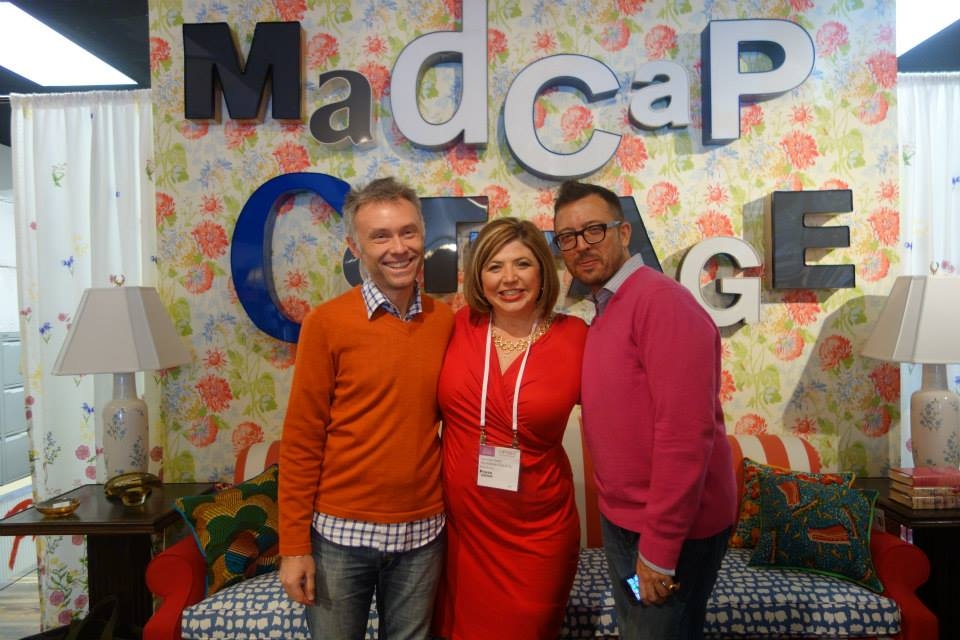 Then it was time for High Point Market which is THE MEETING PLACE for all my clients and colleagues.  Here I hosted – what else? – a Champagne tour of the Antique & Design Center after leading a Style Guide lecture on the Louis (lest you think antiques are boring… this talk involved plenty of sex and scandal to spice up the antiques and history!!!!).
But I couldn't stay long at High Point – I had to jet back to Milan, Italy for Salone to meet my Italian Diva Guide, Susan, to lead a VIP tour for Blog Tour Milan! Our lovely clients enjoyed this gorgeous city with us culminating in our party at the famous Campari Bar. After all that jet-setting, it was time to meet my husband in Tuscany for some much needed down days of relaxation at the Villa Bordoni.   I've been fortunate my husband has been able to travel with me on some business trips as I criss-cross the globe and we met in exotic destinations.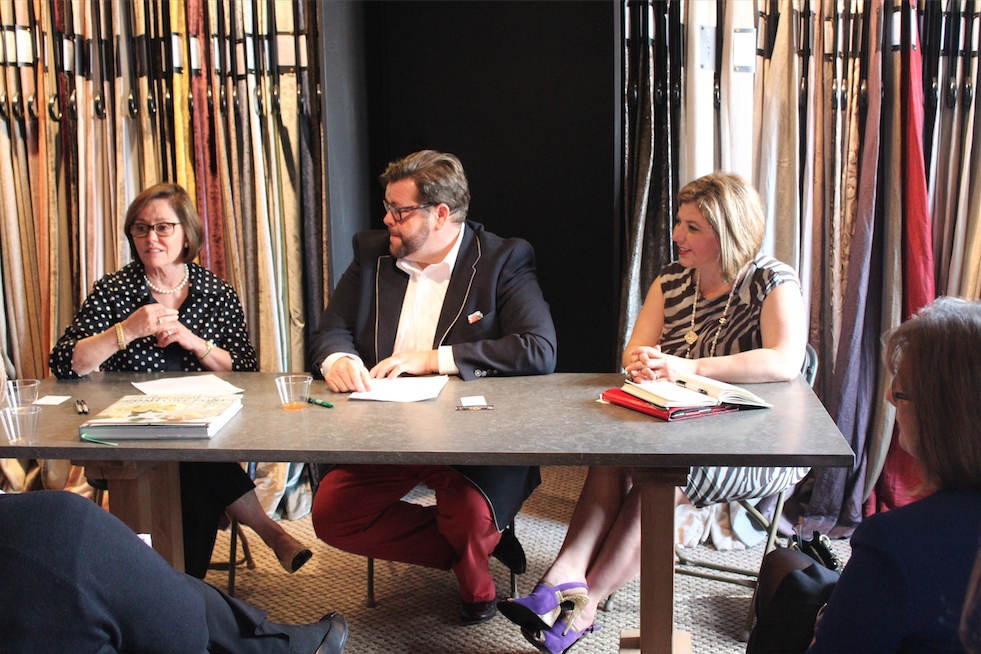 May brought along plenty of client tours, including taking The Antiques Roadshow Magazine on tour throughout Belgium. But then in May it was back to the States for Spring Market at the D&D in New York where I spoke on a panel about Antiques in the 21st Century. Then in June a life-long dream of mine came true! We kicked off our first Antiques Diva Venice Tours with our new Diva Guides Orseola and Chiara! Exploring this enchanted city on the arms of two locals has given me access to a world I never thought I'd know as an insider.
July took me to The Windy City of Chicago for a speaking engagement at the Randolph Street Antique Market where I did a promo spot on ABC in Chicago! Then it was off to Las Vegas Market where I spoke on Antique Trends and was delighted to be named one of their Design Tastemakers!!
August brought some much needed down time in Thailand as my husband and I traveled to Thailand together to spend time at the Mandarin Oriental in Bangkok followed by shopping in Chiang Mai (Watch this space for upcoming Diva News! Will the Diva Do Asia?) followed by an amazing week at the Anantara Elephant Camp in the Golden Triangle learning to drive my own elephants.  Taking in this magical place was truly what we needed after all the hustle and bustle of this whirlwind year!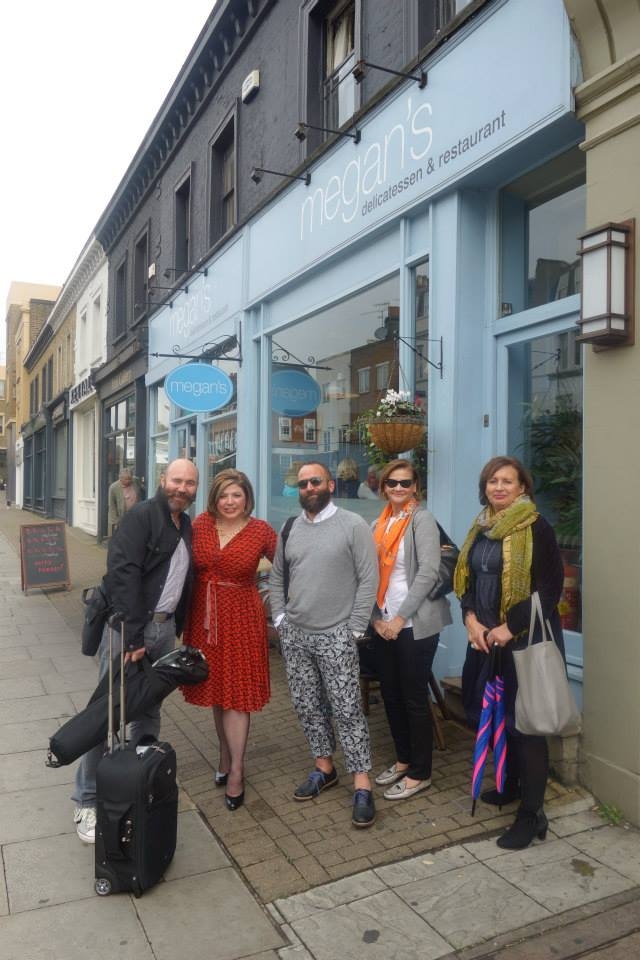 In September I was back in London, leading a VIP tour alongside industry sage and icon Stephen Nobel. Taking in exciting inspiration and sourcing unique antiques was the name of the game—along with lots of bubbly, bien sur! By the end of the month I was back again in London, taking a lovely journalist from Traditional Home on a special tour which coincided with The Decorative Fair at Battersea.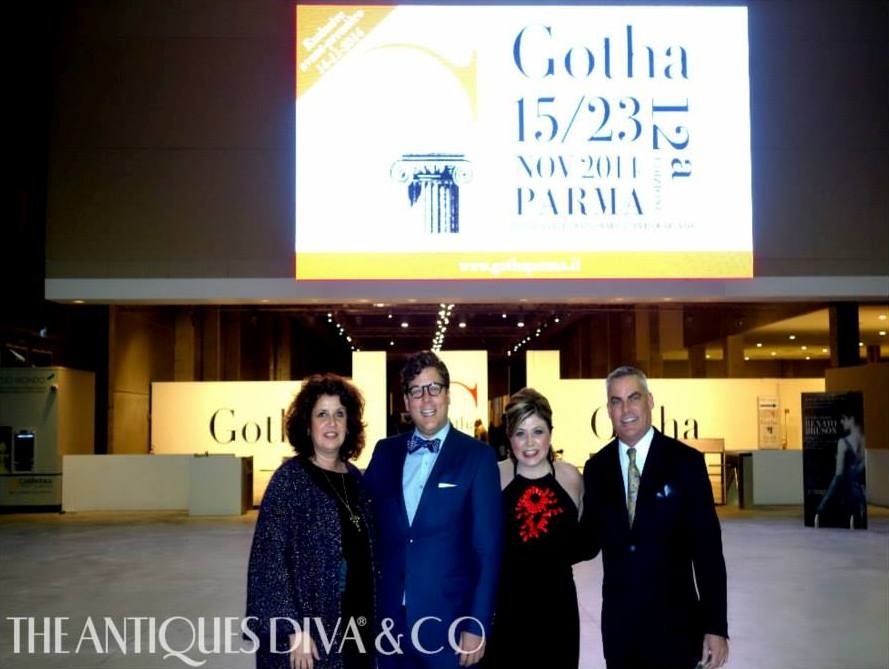 Then in October after spending time in Italy for Mercanteinfiera I flew back to the Big Apple to speak at the D&D Building for Fall Market. But I couldn't stay long because up next was High Point Market where I spoke yet again about my Antiques Diva Style Guide. High Point is always like a reunion! Such a pleasure to see so many familiar faces.  Before I knew it, I was back to Italy for another VIP event – attending the opening night gala at the Gotha Biennale with special VIP guests Darcy Fulton of John Rosselli and Jackson McCard of Bunny Williams' Treillage!
In November we capped off the year with our last Antiques Diva event as I returned to NYC, speaking alongside the grande dame of antiques Judith Miller, Traditional Home magazine antiques editor Doris Athineos and Olga Granda-Scott of The Highboy at Jonathan Burden, Antiques and Works of Art. I was also able to go to the opening night gala of Holiday House New York with my dear friend and client Justin Shaulis whose room "Gallery Hopping in Miami" was simply a show stopper!  I was also particularly partial to client Louis Navarrete's Bohemian Rapsody!
All these events… and I've not mentioned the MOST IMPORTANT PART OF THIS YEAR.  As a company my 18 guides and I served more clients than ever before! Our busiest week of the year  we had more than 25 clients spread across 6 of our tour countries!!!!  Thank you for your support, your love and…baby, we quite simply could not do it without you.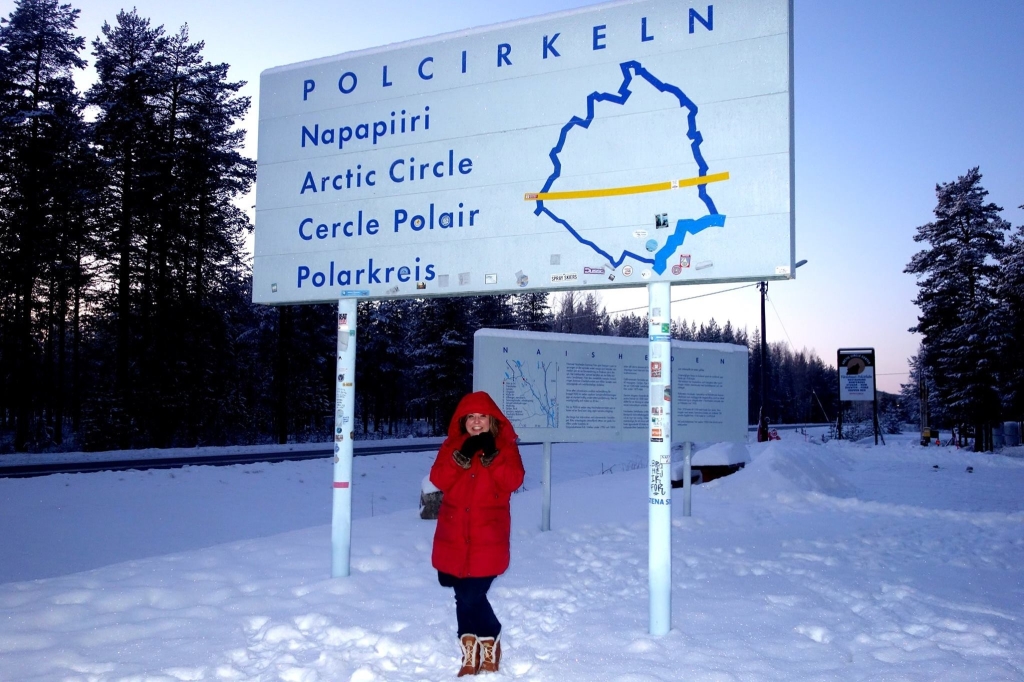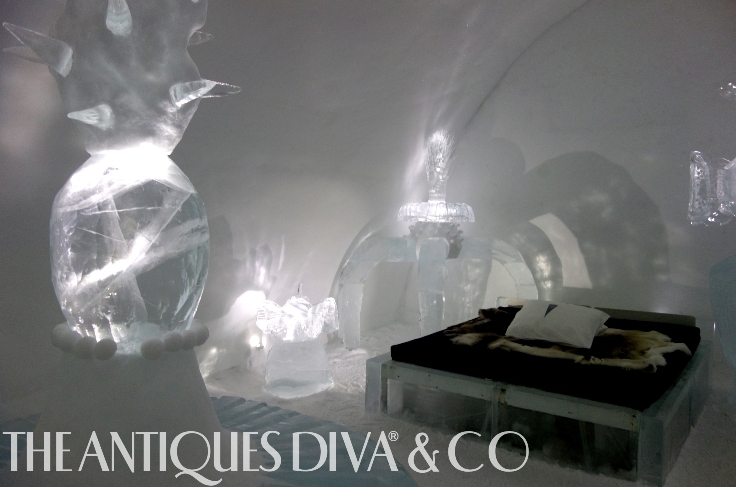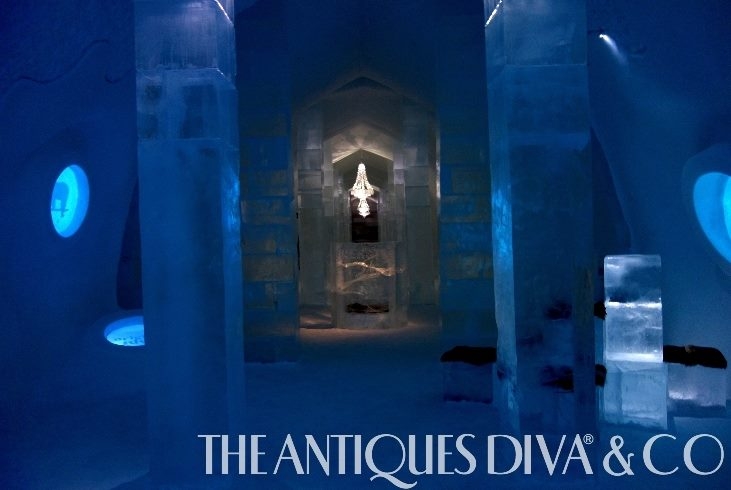 And that brings us to December where I've fallen into a pile of exhaustion as we entered our slow season,  as I spent my holiday in the Arctic Circle.  You must add the ICEHOTEL to your bucket list. It's amazing.  I've spent the last week dog sledding in the tundra, reindeer sledding (and making one too many sightings as those buggers crisscross the roads in the Nordic) and stargazing while watching the Northern Lights. All in all I'd say it's been a full, fun and fabulous year.
As we prepare for 2015, I can't help but think that the BEST is still ahead!  This past year has had many highs (and a few lows as well) and the lesson here has been on priorities. In January 2014 I told my husband my goal for the year was to jump off cliffs…. free falling to see where these risks I was taking would take me.  The year has yielded more returns than I ever expected.
Thank you to all of my clients, friends, family and followers for everything and I look forward to seeing all of you in 2015!!! Let's make it a great year!
Happy New Year,
The Antiques Diva®
Dear Diva Readers,
Having recently launched our Antiques Diva® Venice Tours, I wanted to share a few favorite hotels on the island that our native Diva Guides and Antique Dealers Orseola and Chiara of O&C Antiques have hand selected for our Antiques Diva® clients! Should you find yourself traveling to this enchanted city on the water (or better yet, if you are booking an Antiques Diva® Venice Tour – mamma mia, the antiquing is shockingly good!), consider checking out these historic luxury accommodations.
The atmosphere of this historic hotel is charming and cozy. Set over looking the lagoon, you are surrounded by gorgeous views of San Giorgio. With a convenient location just steps from the Art Biennale and the Piazza San Marco, this hotel also possesses an amazing collection of art and antiquities. An onsite restaurant that is surprising for the creativity of its award-winning cuisine also has a Michelin Star. Nothing is left to chance here and attention is paid even to the smallest detail.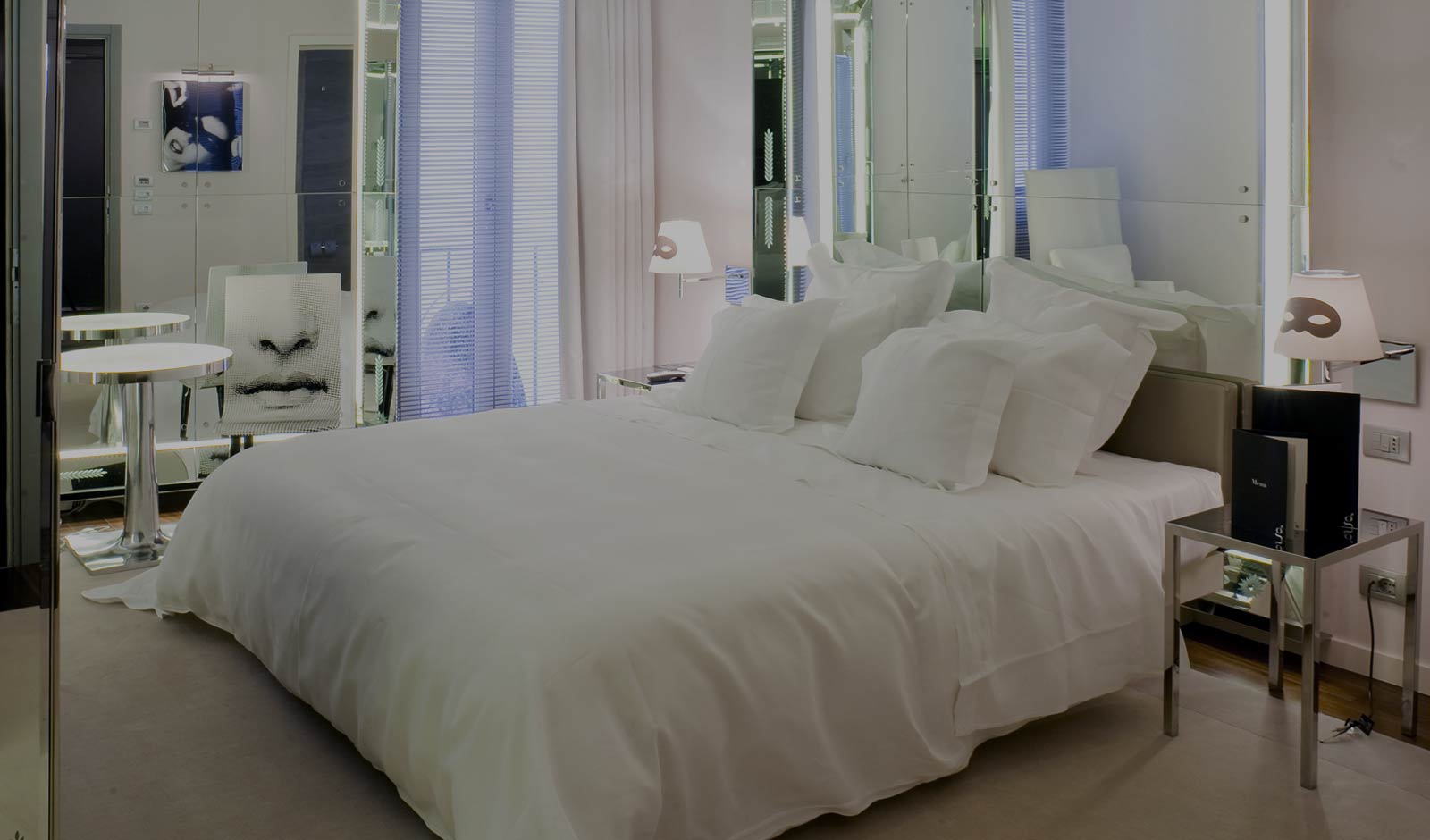 This 5 star hotel designed by Philippe Starck instantly makes guests feel like they are "temporarily Venetian." Surrounded by houses of nobles, stores of merchants and a health spa, you couldn't ask for a better location! No need to travel far if you're hungry—the open air restaurant has a stunning view of the Grand Canal and the hotel itself is a stone's throw from Piazza San Marco. Many international celebrities stay at this hotel, so don't be surprised if you're rubbing shoulders with the stars!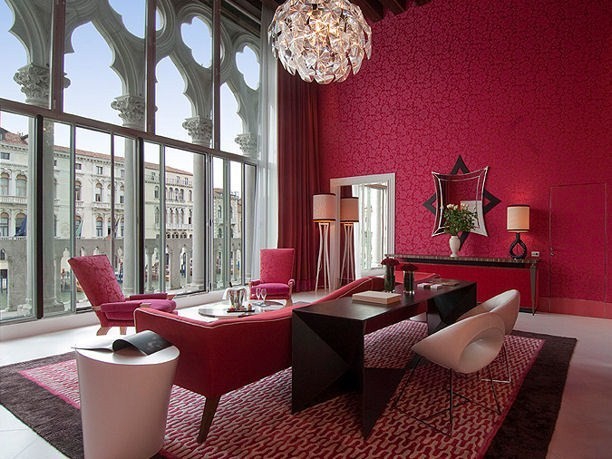 The motto of this hotel is "An antique setting with a futuristic spirit," and that is exactly the way to describe it! Set in a period palace with an elaborate Gothic façade, you would imagine the interior to be classic old-school Venice.  Instead you are greeted by a futuristic decor and modern design. Surrounded on one side by the waters of the lagoon, and the other by alleyways of Venice, the palazzo is in the heart of this romantic city. And what's in a name? A coin with the image of  the ancient Roman centurion Antinoo was found in the foundations of the hotel and has inspired its name. As if the glorious Roman empire wanted to pay homage to the grandeur of Venice, the greatest trading port of the ancient world.
Bauer Hotels (especially the "Palladio" at Giudecca)
While all 4 Bauer hotels are gorgeous, the Palladio at Giudecca is a favorite. Its main building was originally a XVI century convent, and has been converted to 37 rooms and 13 Suites.  The soft color palate of the decor is both warm and welcoming. Many rooms have beautiful lagoon views or enchanting garden views, some featuring small balconies. Some views look across the water to the Doge's Palace, setting the scene for a romantic and dream-like experience.
This 4-star Luxury rated Hotel is located in an ancient aristocratic Venetian palace of the 17th century, in the historical center of the city, between Rialto and Piazza San Marco. On site are a restaurant, a bar, a conference center and a wellness center—everything you need! Another Palace, Palazzo Gussoni, which dates back to 1500 and was supposedly designed by Pietro Lombardo, is located on one of the hotel wings.
Almost like the set of a 1940's glamorous movie, the guest rooms and suites of Palazzo Barbarigo are situated on the two floors of the palace and overlook the Grand Canal. The interiors are decorated in Art Deco style and are oh-so-chic! Feathers, fringe, and plumes pay homage to the Venetian setting while adding the glam factor to this beautiful palace.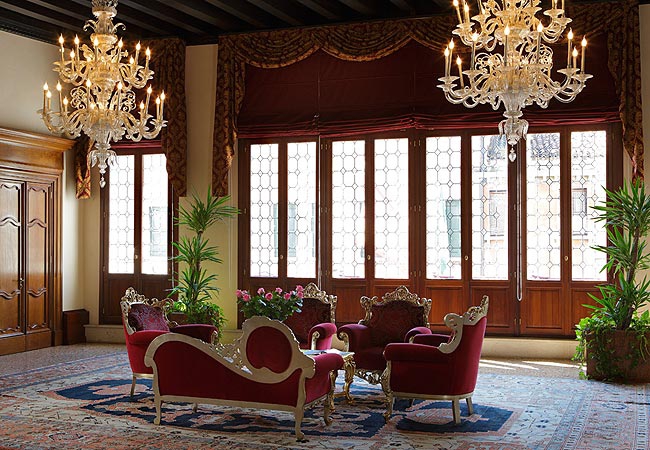 Looking over the Rio di San Lorenzo o 'dei Greci', a typical Venetian canal, the Liassidi Palace Hotel is set in a 15th-century palazzo. With a concierge service available 24 hours a day, your wish is their command.  The decor marries contemporary design and 18th-century Venetian Style. Arrive in true Venetian style through the ground floor's direct water entry from Canal San Lorenzo. Perhaps enjoy a drink at the hotel bar where they specialize in several international cocktails. The hotel is equipped with an elevator and equipment to provide access to all areas of the hotel for guests with limited mobility.
A short distance from Piazza San Marco, this palace is situated on the banks of two canals in a charming corner of the city. The facade of the structure features original frescoes by Palma il Vecchio, which bear witness to the Priuli family's wealth and prestige. The interior of the hotel maintain classic Venetian character and charm with late 20th century Renaissance style furniture, wrought iron chandeliers, Murano glass, and oriental rugs.
Hotel Palazzo Vitturi is located in the heart of Venice, a few minutes from Saint Mark's square and Rialto Bridge, and a stone's throw from many of Venice's other treasures. Located in one of the most prestigious areas of Venice, this 13th century Venetian palace boasts fresco paintings, gothic architecture and elegantly furnished rooms. This 3 star boutique hotel also has all the modern amenities any guest would require.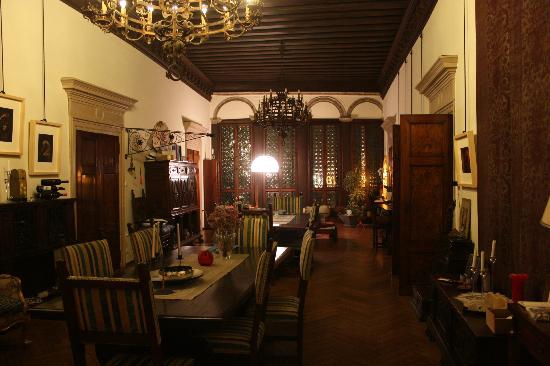 "The Door of the East" lies in the heart of Venice and offers a more quaint Bed and Breakfast style stay. The B & B overlooks the beautiful field of Santa Maria Formosa, and is just 5 minutes from San Marco. Occupying the first floor of a Venetian palace, it is accessed via a private bridge. Being a private residence, guests experience Venetian daily life, including beauty, magic, dreams and a life that still runs with the natural rhythms where the measure of time is marked only by the speed of our steps.
Ciao,
The Antiques Diva®