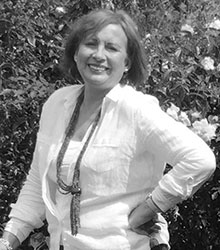 Today's guest post is by our Antiques Diva® English Antiques Buying Agent Gail McLeod, owner of the UK's prestigious Antique News & Fairs, Google's top-ranked antiques fair website. Gail might just be the most connected woman in the world of antiques – is Editor in Chief of the Antiques are Green website and vice chair of the new Antiques are Green Trade Association, and a co-founder of Antiques Young Guns. 
The Bruton Decorative Antiques Fair returns to the luxury laden Haynes International Motor Museum from 13-15 October, 2017, following a smash hit debut in October 2016 when buyers flooded in from across the country and the rest of the world!
Organisers Cooper Events welcomes some brilliant new names on board: Kore Purchase, Tetbury, Bombe Interiors and Elham Antiques from Kent, Molly & Maud's Place and Chris Holmes Decorative Antiques both Yorkshire, John Read Smith, Wales, The Archives from The Netherlands will join Bruton this year with their Folk Art, Country House furniture and collectible glass, and with a big sister like the Bath Decorative Antiques Fair just up the road in the Georgian City, running at an all time high in March 2017 after 28 years, the traction is red-hot and the Bruton Decorative Fair is getting ready to motor back to the Haynes International Museum for a spectacular return.
Decorative dealers pull out all stops at this show and there will be choreographed displays from some of the most exciting decorative dealers in the UK, Europe and the Channel Islands with C18th – C20th decorative trouve for the home and garden, architectural reclamation, humble English Folk Art – early pottery, samplers, walking canes, CMid furniture and accessories, lighting, textiles, grand painted furniture from local country houses,  and even desirable vintage designer handbags. 
Mark Hill Selects Tour 
On Saturday 14 October, BBC Antiques Roadshow expert and author Mark Hill will add some celebrity sparkle to the fair with his "Mark Hill Selects" tour – using his expert knowledge to inspire visitors with tips on using traditional and decorative antiques in the modern interior for a cool century mash-up! Mark will also be selecting some collectors' pieces – he has an eye for obscure objects and visitors can look forward to a fun and engrossing event.
Mark's tour will be streamed LIVE: tune in to https://www.facebook.com/BrutonDecorativeAntiquesFair
Saturday 14 October at 1pm GMT 
The transformation of the sleepy Somerset town of Bruton into the 'Notting Hill of the South West' with the arrival of the internationally renowned Hauser & Wirth Gallery, lighting a media fire under this untouched corner of leafy Somerset and drawing an influx of City money, second home owners and celebrities to the area, presented a light bulb moment for organisers Sue and Peter Hodder of Cooper Events who knew they had found the perfect site in the area for their new event – the £6 million extension to The Haynes International Motor Museum, with its luxury interior and extraordinary raspberry red futuristic facade, just outside Bruton and very highly visible from the adjacent A303.
A number of notable Somerset dealers will return in 2017 including The Factory in Castle Cary home to seven leading dealers from the decorative trade founded by David Tupman Antiques. Sharing the beautiful former dairy house factory in Castle Cary are Brighton based dealer Jill Palmer, Pimlico, London W1 dealer Christopher Butterworth, London based Derek Greengrass and Ashburton, Devon dealer Roger Organ. Expect to see a highly charged eclectic mix of decorative antiques for the home and garden.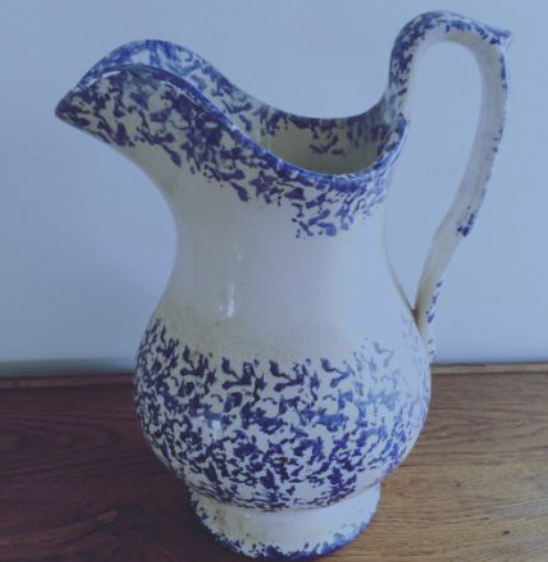 Alchemy from Bruton will also be returning with French and English upholstery, dining tables and chairs, C20th century glass tables, beautiful English and European mirrors, textiles, and a selection of contemporary art and sculpture, Quillon House Antiques, also Bruton based, with fine English oak and country furniture and equestrian paintings, Elizabeth Lee Interiors from Frome with French, Swedish and English decorative antiques for the home and garden, Waterfall Antiques, Bath, with a wide selection of leather luggage, conservatory decoration and kitchenalia, Sherborne based Macintosh Antiques with painted country house furniture and upholstery from the leading furniture makes of the C18th – C19th and Somerton based specialist upholstery and CMid design dealers Life England will also return in 2017. Exquisite Swedish and French painted furniture and antiques for the garden and conservatory will be shown by La Place Antiques and No1 Lewes from Sussex. Folk Art will be shown by leading experts Erna Hiscock and John Shepherd, Devon based Appledore Antiques and venerable long term Bath exhibitors Terry & Marie Kelly and collectible walking canes will be shown by Winfield Canes.
Fine British, European and Modern & Contemporary Art will be well represented by local dealers White Space Gallery, Totnes, The Jerram Gallery, Sherborne and by Cambridge based Granta Fine Art. Period portraits will be displayed by Channel Islands exhibitor Mark Blower Antiques. 
The organisers have also teamed up with celebrated local restaurant Roth Bar & Grill for a competition to win a culturally enriching lunch with wine for two people.
Situated at Hauser & Wirth Somerset, Roth Bar & Grill plays an integral part in the Hauser & Wirth Somerset experience combining gastronomy with contemporary art. Owners Steve & Jules Horrell regularly collaborate with artists exhibiting at the gallery to design unique dishes and cocktails, inspired by the exhibition. The restaurant works closely with local farmers, gamekeepers and gardeners, to use ethical British produce with a focus on sustainability.
Bruton Decorative Antiques Fair 13-15 October 2017 
Trade Preview Friday 13 October 11 am – 2 pm
Public Friday 13 – 2 pm – 5 pm, Saturday 14 + Sunday 15 – 11 am – 5 pm
Haynes International, Sparkford, Somerset BA22 7LH
Schedule a private England antique buying tour in 2018 at the Bruton Fair, its sister antique fair The Bath Decorative Antiques Fair – plus our other London and English countryside custom antique buying tours!
Cheers! Hope to see you in England! 
Toma Clark Haines – The Antiques Diva®