Dear Diva Readers,
top: 5px; float: left; color: white; background: #781300; border: 1px solid darkkhaki; font-size: 60px; line-height: 50px; padding-top: 1px; padding-right: 5px; font-family: times;">You may not know me but I'm Andrew Skipper and I'm one of the team members working behind the scenes at The Antiques Diva® & Co headquarters helping to make the magic happen!  You've heard the expression "it takes a village"? You may not realize this but The Antiques Diva® team is comprised of 18 people scattered across the continent.   As for where I'm based…that's a difficult question to answer.  You see, I live 3 months in Europe then 3 in the USA, then it's back to Europe for another 3 months then back again to the USA for another 3.  As an American interior designer, antiques dealer and lifestyle expert I was hired to help the company keep a fresh eye on an American perspective.  Toma (aka The Antiques Diva®) has lived outside of America for 14 years and she felt she needed a breath of fresh American air to remind her how we do things in the good old USA.  That's where I come in… I am from a small town in northern Indiana, USA. So when the opportunity to live and work in Europe came, I was beyond excited! I had been on a tour of Europe just after college, which gave me enough time to do all the "tourist things," which I loved. But this time I would be traveling throughout Europe for extended periods of time!  I was enamored with the thought of scouring flea markets, warehouses, and antique stores with Toma and her Diva Guides. Who better to introduce me to the antique world in Europe than The Antiques Diva?!
One thing that attracted me most about this opportunity to work with The Antiques Diva & Co was the European lifestyle—laid back, wine with lunch, beautiful historic surroundings— it all sounded so different from my life in Indiana. I planned to purchase treasures from each place that I travel. What I love about shopping, and antiquing in particular, is that each object has a memory attached to it. Not only the history of its former life, but the memory of how I acquired it.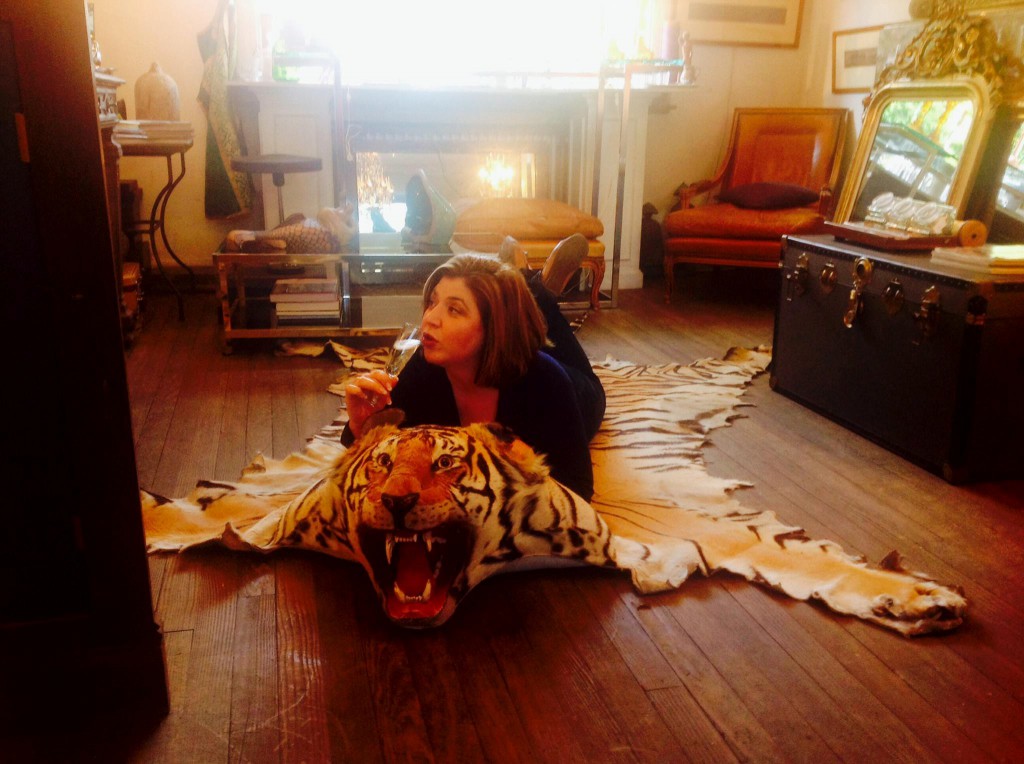 Every time I look at an antique tribal urn I purchased in Belgium, I am reminded of the day Toma and I spent, laughing with each other, sipping prosecco with vendors while she lay on a tiger rug (that's a whole other story!). When I see the collection of pewter trophy cups on my coffee table, I think of my friends Scott and Jennifer, who were always up for hitting the Berlin flea markets with me on the weekends. A horse-hair covered pill box takes me back to the market in Parma, Italy, where I shopped with my new friends Carol Lee and Miller until we finally had to stop for a cappuccino break!  The top hat that hangs on my wall reminds me of my fantastic day spent at the Paris Flea Market with Paris Diva Guide Danielle, and then the macaroons and wine we shared afterward…how divine!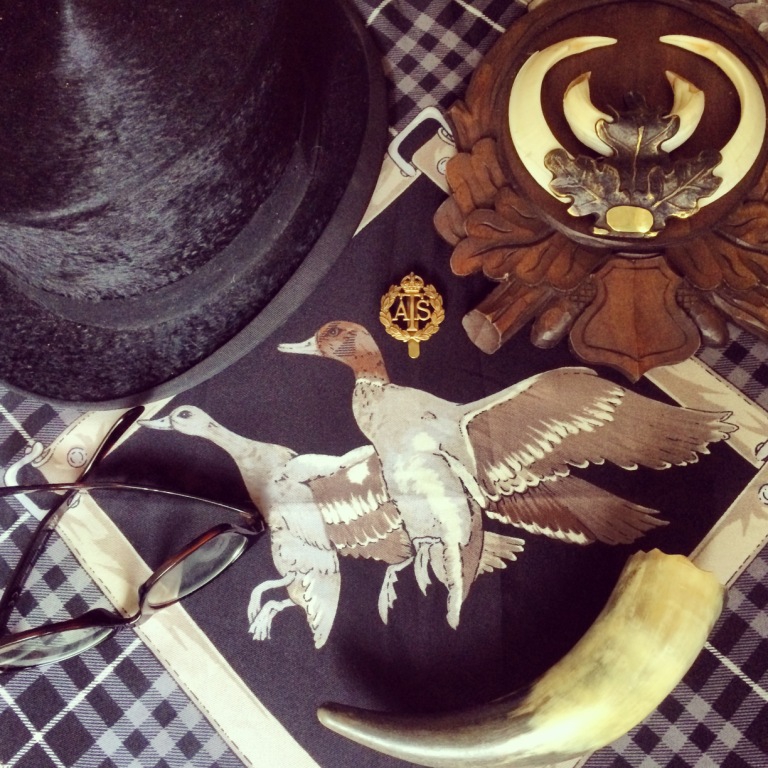 The vintage Turkish slippers I purchased in Bath make me laugh out loud, not just because of their fun appearance, but because the day I bought them was filled with laughter with my new friends Diva Agent Gail McLeod, Judith Miller and the Antiques Young Guns. The bird figures resting on my mantel bring back memories of slipping in and out of stalls at the Portobello Market in London with Diva Guide Alys Dobbie then popping into a pub for steak and ale pie. Yum! The antique white collar in my study makes me think of Anna from The Antiques Roadshow and our wonderful day in Antwerp. There are so many more objects and stories…too many to tell here.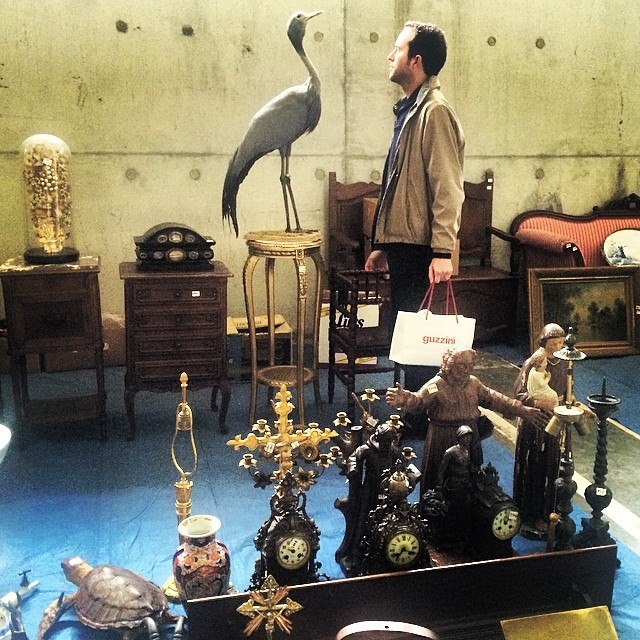 I suppose, after thinking it over, that when I look at these various trinkets, I am taken back to a time and a place, and I am reminded of the people I was with. The people that effected my life and my outlook on the world. I am taken back to conversations— moments spent getting to know strangers who would become new friends.
Perhaps one of the most important lessons my time in Europe has taught me is that we are all more alike than we are unalike.  When it comes right down to it, we all just want to be validated. We want to connect—to know that we matter. We want to be heard.  Underneath the surface we are all asking, "Do you see me?  Do you hear me?" I had this notion that people in Europe would somehow be different from my fellow Americans. And while there are some differences, at the end of the day, we are all on this planet and in this life together. Antiques bring us together by allowing us to share stories.  They help us connect with the past and acknowledge our humanness. Through connecting and sharing, we realize that people are the most important things in life. It's relationships, not stuff, that truly matter.
By surrounding ourselves with objects that have a story, we can remember the people in our lives each and every day. That, to me, is the real gift of shopping, antiquing and decorating. Collecting mementos that enrich our everyday lives by bringing back memories of happy times with people who we enjoy. For me, these various treasures are not just pieces of Europe I've brought back to America with me. They are pieces of memories, connecting me to the wonderful people who I met and shared some of the best times with. I'd say it's time to get our there and make some more memories (and purchases!).  Who's with me?
Be well,
Andrew Skipper